PQA Welcomes Two New Fellows for 2023-24 Program Year
The PQA Postdoctoral Executive Fellowship helps produce the next generation of leaders in health care quality through a full-time, 12-month program. Executive Fellows collaborate with PQA staff, members and other stakeholders on a variety of initiatives to improve medication use quality. During the fellowship, individuals will expand their skills and experience in project management, quality measure design and implementation, non-profit administration and association management, and health care quality research. 
PQA welcomed two fellows, Kyra Leonard and Oliver Emmanuel Valdez, in June for the 2023-24 year. Learn more about them in this Q&A blog. The application window for the 2024-25 fellow cycle will open in September.
Kyra Leonard, PharmD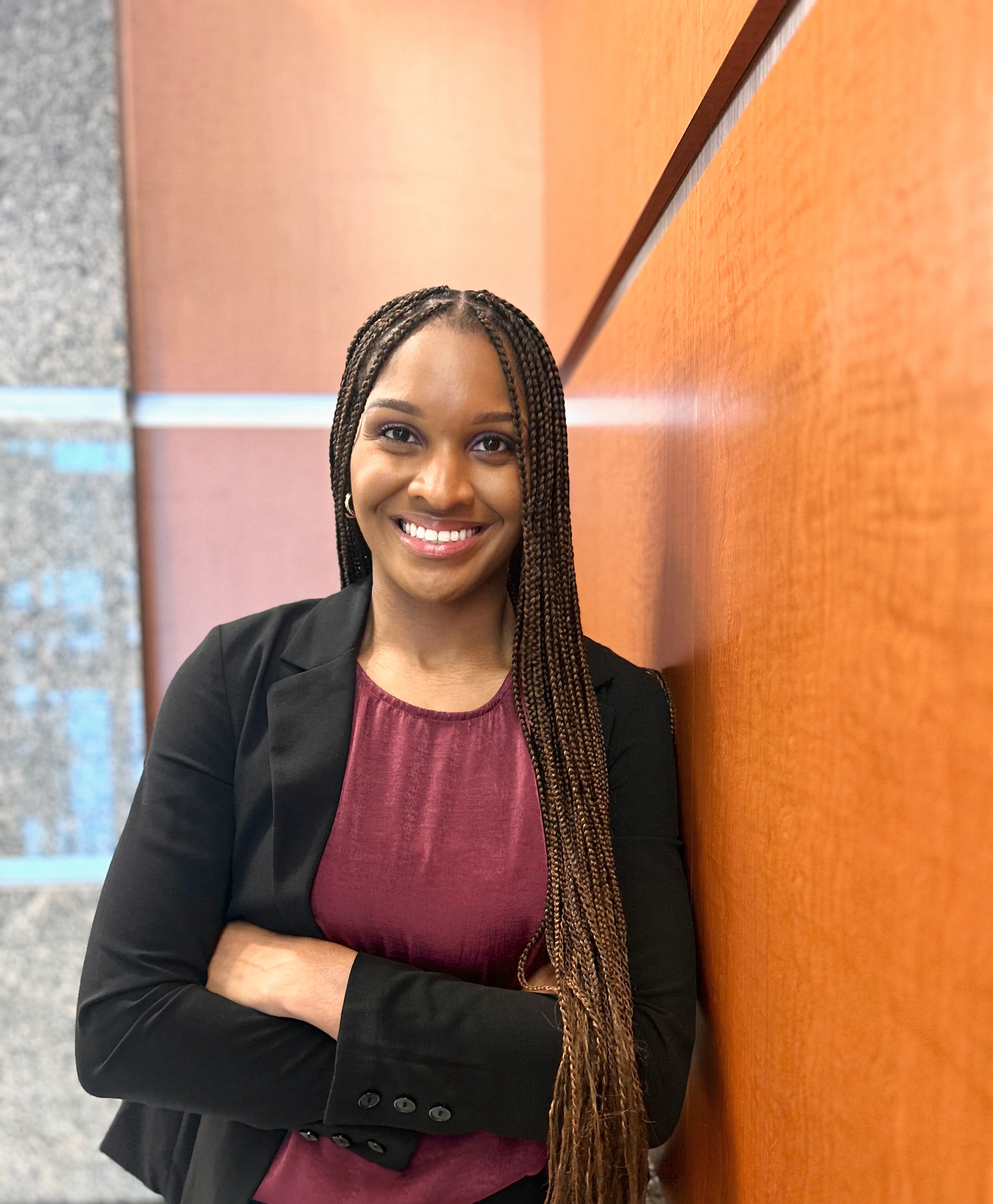 Kyra Leonard, PharmD, is the Executive Fellow at the Pharmacy Quality Alliance (PQA). In her role, she collaborates with the Engagement, Education and Convening team to develop novel programming and refine initiatives that advance the healthcare quality landscape. 
Before joining PQA as an Executive Fellow, Kyra held leadership roles on executive boards for numerous national pharmacy organizations that allowed her to highlight health disparities and increase the representation of minority healthcare providers. Leonard brings her passion and unique perspective to the innovative PQA team and aims to further advance the healthcare quality landscape. A Columbus, Georgia native, Leonard completed her Doctor of Pharmacy coursework at the University of Georgia College of Pharmacy.
What drew you to PQA and the Executive Fellowship program?  
While completing my pharmacy school coursework, I was always involved in organizations that prioritized serving underrepresented populations. My passion has always been to use my skills and knowledge to provide equitable healthcare resources for those who struggle to access quality care. PQA and its Executive Fellowship program have been a beacon of excellence and innovation in healthcare quality. PQA's unwavering commitment to healthcare quality improvement, its reputation for making a tangible difference in patient care, and the opportunity to be part of a dynamic and collaborative community of professionals dedicated to advancing healthcare quality ultimately influenced my decision to apply to the fellowship program.  
Being associated with an organization of this caliber aligns with my passion for driving positive change and making a meaningful impact on patient outcomes. I believe the program's emphasis on project management and networking opportunities will enhance my skills as a leader and empower me to take on greater responsibilities in my current role and future endeavors. 
What are your goals for your fellowship this year?  
My specific goals for this fellowship year are centered around building my confidence as a leader through professional development and encouraging more mentorship within the educational programs. 
As a pharmacist in the healthcare quality field, I understand the need for effective leadership in driving change. During the fellowship, I aim to actively seek training in leadership skills to become a more confident, influential advocate for quality improvement initiatives. 
As a student, it was challenging to connect with pharmacists that shared a similar background or life experiences with me. As I progress in the fellowship, I aspire to become a trusted mentor and share my knowledge and unique perspective with students, fellow pharmacists, and healthcare professionals. By fostering a more diverse learning culture at PQA, I believe we can collectively elevate the practice of healthcare quality. 
Overall, my goal for this fellowship is to emerge as a well-rounded, innovative, and patient-focused pharmacist poised to make a meaningful impact on the program and the overall quality of medication use services. 
Is there a specific initiative you're tackling or an area where you're looking to make a particular mark?  
One of my primary areas of focus is enhancing student education and training in healthcare quality. I firmly believe that investing in the education of future pharmacists and healthcare professionals is crucial for advancing the overall quality and safety of patient care. As the Executive Fellow on the Engagement, Education and Convening team, I'm excited to deliver guest lectures about PQA and healthcare quality to professional students, facilitate educational workshops and webinars, and precept fourth-year pharmacy students this fall. 
My second area of focus is updating the third edition of the PQA Social Determinants of Health (SDOH) Resource Guide. Eliminating barriers to affordable, quality healthcare resources has been my passion prior to beginning pharmacy school. This year, we're refining a tool that can give different healthcare entities insight into ways they can improve the clinical outcomes of their patient populations by addressing social barriers. My primary responsibility will be updating and condensing prior initiatives and including new programs dedicated to alleviating food and nutrition insecurity. 
As a recent PharmD program graduate, what do today's students need to know about quality?  
It's essential to understand the significance of quality in healthcare, especially for aspiring pharmacists. Quality in healthcare revolves around putting patients at the center of all decisions and actions. As a pharmacist, you'll need to focus on understanding patients' needs, challenges, preferences, and values, plus  work collaboratively with other healthcare professionals to provide the best possible care. 
The primary way to measure the quality of care a patient receives is to utilize various quality metrics and indicators to evaluate healthcare performance. Examples include medication error rates, patient satisfaction scores, medication adherence rates, and clinical outcome measures. Students should also familiarize themselves with relevant healthcare regulations, guidelines, and accrediting bodies (e.g., Joint Commission, CMS, URAC, FDA). Compliance with these standards is essential for maintaining quality and safety in healthcare settings. 
TLDR – For any students interested in a career in healthcare quality, I recommend they brush up on these terms and concepts: Patient-Centered Care, Healthcare Quality Metrics and Indicators, and Accreditation Standards. 
Where would you like to see yourself in five years?  
I would like to see myself playing a pivotal role in improving patient outcomes and the overall quality of healthcare services on a macro scale. Over the next five years, I will strive to make significant impacts on patient care and contribute to elevating the standards of pharmaceutical services in healthcare organizations. As an advocate for diversity, patient safety, quality, and continuous improvement, I hope to help shape the future of pharmacy practice and positively influence the healthcare industry. 
As you look at the pharmacy profession and the field of quality improvement, who are the leaders you hope to follow or emulate in your own career?  
I'm motivated by many professionals in the field, including some incredible past PQA fellows whose feedback and professional guidance had a direct hand in guiding me to where I am today. As a relatively new professional, I am also inspired by the work and contributions of Michael Fulford, PhD, and Micah Cost, PharmD, CAE, in the pharmacy profession and the field of quality improvement. 
Michael Fulford is the Assistant Dean for Institutional Effectiveness and Strategic Initiatives at the University of Georgia College of Pharmacy. I owe a great deal to Dr. Fulford, but I am most grateful to him for encouraging me to advocate for the patients I serve as well as my interests. He helped develop strategies to limit barriers to higher education and always supported diversity amongst the student population and faculty within the college. At times when I felt it was overzealous to constantly speak up for my classmates or the best interests of the patient populations we served, he always encouraged me to keep pursuing my passions and advocating for change when it was intimidating to do so. 
Micah Cost, PQA's CEO, is a well-known leader in the pharmacy quality space. I admire Micah's commitment to data-driven decision-making, constant awareness of the ever-evolving quality landscape, and impeccable leadership qualities. I could not have accepted my role as an Executive Fellow without knowing that my values and professional priorities were reflected in the mission of the organization's leader. Following in his footsteps, I hope to become an authentic, proactive, and innovative leader in advancing healthcare quality and patient safety, implementing best practices, and fostering a workplace culture of continuous improvement. 
Finally, I'll note that I can only dream of living up to the standards set by Devin Paulk, PharmD, RPh, MBA, who served as an outstanding mentor and sounding board while I was in pharmacy school. I hope to grow into the type of pharmacist and role model that he is, so I can support a future doctor in the way he supported me. 
Tell us something interesting about yourself that's not work related.  
When I was nine, I learned to play pool at the Boys & Girls Club of Bay County. At the end of my fourth-grade school year, I competed in an all-ages billiards tournament and won 1st place. In my personal life, I love reading fiction novels, taking aerial fitness classes, and being a mom to my miniature poodle, Juicy. 
Oliver Emmanuel Valdez, PharmD, MSPH, CMI-Spanish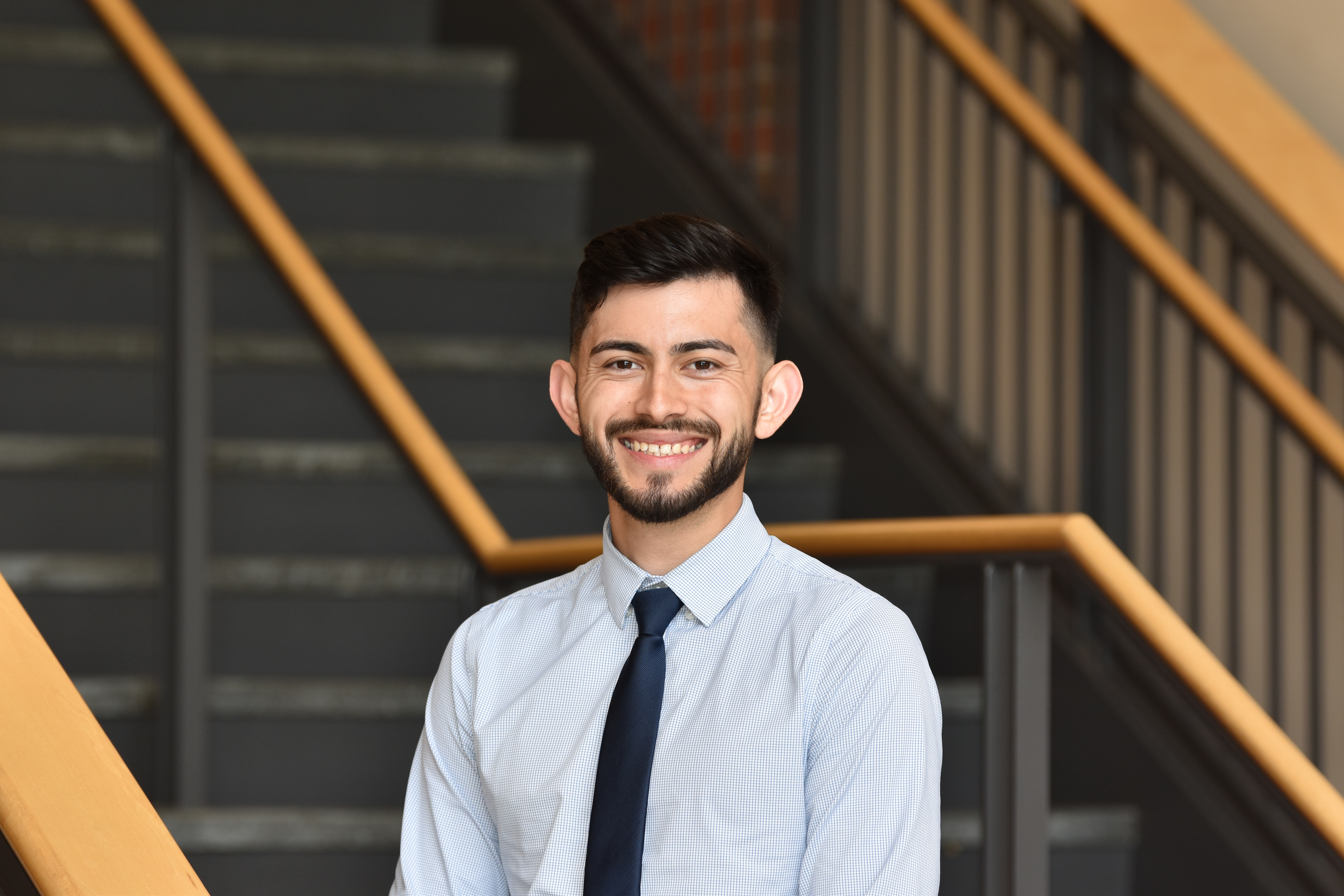 Oliver Emmanuel Valdez, PharmD, MSPH, CMI-Spanish, is an Executive Fellow at Pharmacy Quality Alliance (PQA). He obtained a Doctor of Pharmacy and a master's degree in public health from Campbell University College of Pharmacy and Health Sciences. In his first month at PQA, he has actively contributed to many projects related to measure development and stewardship. He looks forward to precepting and recruiting students for PQA's learner programs.  
What drew you to PQA and the Executive Fellowship program?  
Before I started my pharmacy journey, I pursued a master's degree in public health, and it was truly eye-opening. I saw how healthcare professionals have immense potential to make a difference on a larger scale. As a pharmacy student, I was privileged to engage in direct-to-patient care activities across various settings, from community and inpatient pharmacies to community outreach programs. These experiences initiated my drive to tackle higher-level healthcare challenges that could positively impact entire communities. These experiences also influenced my decision to seek Advanced Pharmacy Practice Experience (APPE) rotations at organizations that focus their efforts on these broader healthcare initiatives.  
As an APPE student with PQA, I gained a deep understanding of PQA's mission to optimize health by advancing medication use quality. I also got to meet the dedicated individuals driving this important work. Upon completing the APPE rotation, I knew the Executive Fellowship Program at PQA was a perfect fit for my professional development and career goals. This fellowship is a valuable opportunity to collaborate with passionate professionals and contribute to healthcare by enhancing medication use quality.  
What are your goals for your fellowship this year?   
While working with PQA's Performance Measurement Team, I will actively participate in projects related to measure development and measure stewardship and promote innovation within these processes. I aim to resolve potential challenges by leveraging my clinical pharmacy knowledge and expanding my skill set. My initial focus is to learn analytical tools and identify other essential skills to enhance my contributions to performance measurement functions. Additionally, I aspire to broaden my capabilities as a pharmacist by taking on association management responsibilities. I aim to improve my project leadership and collaboration skills while working with other healthcare organizations to enhance patient care. 
Furthermore, I want to inspire students interested in healthcare careers to consider healthcare quality a rewarding path. Healthcare quality professionals are relatively few, but we have the opportunity to positively impact entire populations. As a preceptor and recruiter for learner programs at PQA, I want to lead by example and send a powerful message to students, making this field a memorable and compelling option for them as they progress in their academic careers, discover their passions, and contemplate joining the workforce.  
Is there a specific initiative you're tackling or an area where you're looking to make a particular mark?   
This summer, PQA launched a national initiative to advance medication therapy management (MTM) quality measurement and other strategies to evaluate MTM services. I am excitedly looking forward to this as I joined this initiative in its early stages and will be able to see it develop throughout my fellowship. My current role in this initiative is to contribute to an ongoing environmental scan, focusing on the evolution of MTM services and MTM programs' eligibility criteria. All of this is in preparation for the PQA Convenes event happening later this year that will gather PQA members and other MTM stakeholders to discuss possibilities for advancing MTM measurement.  
As a recent PharmD program graduate, what do today's students need to know about quality? 
The pharmacy profession has traditionally focused on direct-to-patient care interventions to improve patient outcomes. However, the changing healthcare landscape offers us new opportunities to positively impact patients' health in various ways, one of which is through quality initiatives. Similarly, the growing recognition of pharmacists' value in enhancing the quality of healthcare services is increasing. This leads to increased exposure and roles in healthcare quality for pharmacists. Pharmacy students should grasp the evolving nature of our profession and its direction. It is in their best interest to be aware of basic concepts of quality and understand how we, as pharmacists, can play a role in quality initiatives. This understanding will empower them to make informed decisions and seek relevant experiences early in their academic journey that can best prepare them for future post-graduate opportunities.    
Where would you like to see yourself in five years?   
As a pharmacist working in measure development and with aspirations to learn to use analytical tools, I see myself at an exciting intersection of healthcare quality and health informatics. I want to be actively involved in developing and implementing technology-driven solutions that enhance patient safety, streamline medication processes, and contribute to value-based care initiatives. In my short time with PQA, I have grown to appreciate the collaborative nature of healthcare quality initiatives. Continuing this path, I am sure to have the chance to collaborate with interdisciplinary teams, including patients, to build innovative solutions in quality that continue to transform the way healthcare is delivered. 
As you look at the pharmacy profession and the field of quality improvement, who are the leaders you hope to follow or emulate in your own career?    
Douglas Currington, PharmD, MSPH, is a pharmacist at Womack Army Medical Center in Fort Liberty, NC. Doug has played a remarkable role in shaping my early academic endeavors. Beyond being an incredible friend, he inspired me with his strong commitment to help Hispanic communities thrive in rural areas. His dedication motivated me to join healthcare initiatives focused on improving access to care for rural farmworker communities. Thanks to his influence, I engaged with these communities, forming valuable professional friendships and enhancing my involvement in meaningful healthcare work. 
Likewise, Senior Director of Performance Measurement, Ben Shirley, has significantly influenced my aspirations in healthcare quality. His embodiment of the measure development profession has been inspiring. I've learned much from his discussions that embrace PQA's consensus-based processes and his ability to challenge the measure development team to think through difficult questions. His analytical skills and understanding of clinical aspects have motivated me to improve my skill set and seek professional development opportunities. I am genuinely grateful to have crossed paths with both Doug and Ben and look forward to continuing to learn from professionals like them.  
Tell us something interesting about yourself that's not work-related?  
I recently joined as an assistant coach for a local U16 boys' soccer club that competes in the prestigious Elite Clubs National League (ECNL). The ECNL is renowned as one of the country's highest levels of youth soccer competitions. It offers an opportunity for players to display their abilities and attract the interest of college coaches and professional scouts. 
In the last few weeks, I have actively participated in several training sessions, and I am genuinely impressed by the talent within the team. My commitment lies in helping these boys reach their full potential and supporting them in taking their soccer journey to the next level. It brings me joy and enthusiasm as I embrace this opportunity to contribute to their growth and development as players and individuals. I am also profoundly grateful to the club for giving me this extraordinary opportunity to make a caring and meaningful impact in the community. 
Share this post: