PQA Quality Shadowing Program Builds a Deeper, More Diverse Bench for Measure Development
Shadowing programs are a great way to gain knowledge and insights about technical programs and processes.
At PQA, our work to develop measures that matter involves a systematic, transparent and consensus-based process that includes a variety of member panels across the measure lifecycle.
Led by PQA's measure development staff, the panels inform our work to conceptualize, specify, test, refine, endorse and maintain measures of medication use quality. Our staff and panels review and consider standard measure criteria, including measure importance, scientific acceptability, feasibility and usability.
Medication use quality and measure development are not covered extensively in most academic programs and, unless you have on-the-job experience, it can be hard to gain measurement experience.
Building a Larger, More Diverse Quality Workforce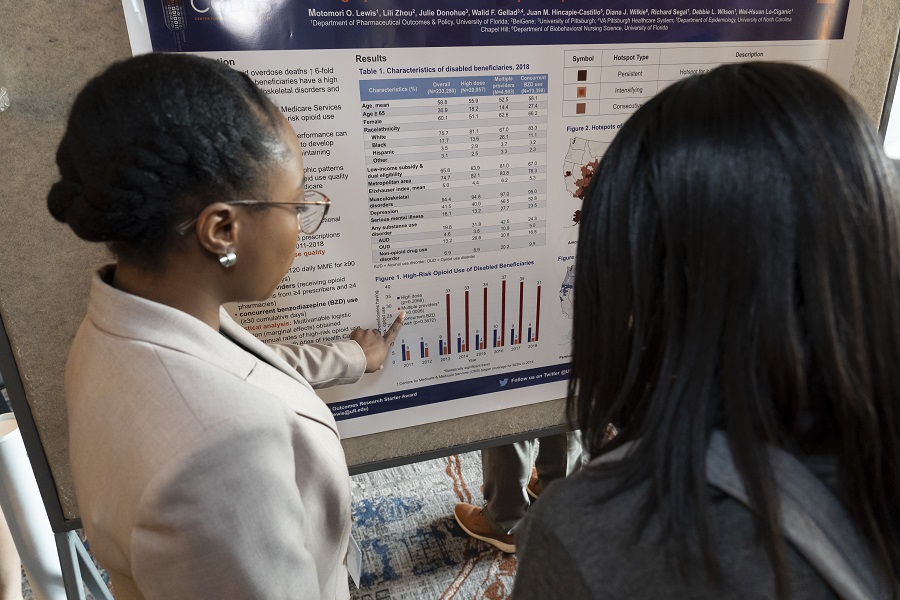 To build a larger and more diverse quality workforce, PQA is launching the PQA Quality Shadowing Program, which allows individuals from diverse groups the opportunity to observe certain nomination-based panels to gain knowledge that can support selection for and participation in future panels.
This opportunity is designed for early career professionals and individuals who are interested in quality but have not had opportunities to participate in formal PQA measure development and stewardship activities.
Individuals who are selected for the PQA Quality Shadowing Program are provided complimentary access to Medication Use Quality (MUQ), PQA's online continuing education program that provides foundational knowledge about quality measurement.
PQA Quality Shadowing Program participants will:
Complete the first four (4) hours of the Medication Use Quality program, online (by May 31) or at a live event at the PQA Annual Meeting (on May 10) in Nashville, Tenn., before observing a panel. Individuals that do not complete this 4-hour educational component will not be eligible to shadow a panel in this cycle.
Observe approximately four (4) panel meetings over a 4-6 month period. The panel schedules will be finalized this spring.
Participate in two (2) informational meetings with PQA staff, who are managing the panels, to ask questions and gain insights about the process.
Have access to a PQA staff ambassador, who is available as a resource for general information about PQA.
Have access to the full 15-hour Medication Use Quality continuing education program through May 31, 2023. (All MUQ activities must be completed by May 31, as these modules will be retired when PQA launches the second edition of the program.) Of note, to claim continuing pharmacy education credit, participants must complete the MUQ Live event or the full online course, due to the program's accreditation requirements.
The PQA Quality Shadowing Program is part of the PQA Diverse Quality Leaders Program, which provides opportunities for individuals at various career stages to become leaders in quality. PQA believes that diverse leaders and teams make decisions that are more responsive to the needs, perspectives and interests of diverse populations.
For 2023, the shadowing program is open to individuals from racial, ethnic and other minority groups who are underrepresented in quality and health care leadership positions. PQA is particularly interested in increasing representation in its programs among individuals who are Black or African American, Hispanic or Latino, American Indian or Alaska Native, Native Hawaiian or other Pacific Islander or Asian.
PQA will launch a Specialty Pharmacy Prescription Abandonment Rate Technical Expert Panel (TEP) this year. Individuals selected to participate in the PQA Quality Shadowing Program this year will be paired with that TEP or PQA's Measure Update Panel. Information about the TEP is available in the PQA Member Resources Library.
To be eligible for the PQA Quality Shadowing Program, individuals must:
Be from racial, ethnic and other minority groups who are underrepresented in quality and health care leadership positions.
Be employed by a PQA member organization.
Complete the program's online application process and be able to serve for the program's duration, 4-6 months, depending on the schedules for PQA's panels, which are likely to begin in June and conclude in early Fall.
Have not been previously selected to serve on a PQA nomination-based panel.
Have received a letter of support from your PQA member organization's Key Contact. (If you are uncertain who your organization's key contact is, PQA staff can help identify that individual.)
Individuals can self-nominate for the PQA Quality Shadowing Program via a form on the PQA website. Check your emails or visit the PQA Member Resources Library to access the form. Nominations are due by Friday, March 31, and individuals will be notified of their selection status by Friday, April 7.
Ensuring Opportunities for All Professionals Interested in Quality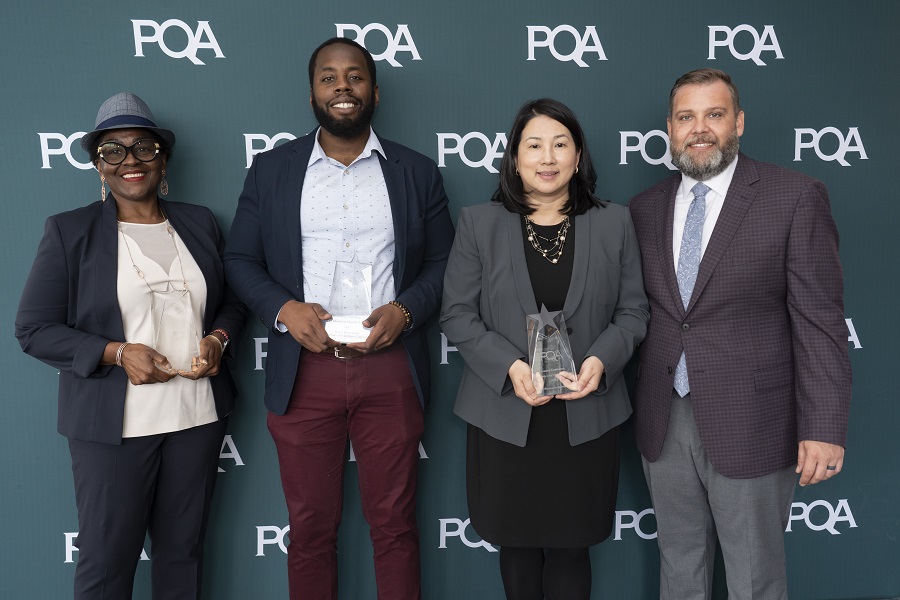 There is room at the table for everyone in a diverse team.
While eligibility for the shadowing program is limited, PQA provides rich opportunities for engagement for all of our members. If you are interested in quality measurement, we have many ways for you to get involved and build your knowledge and skills:
Quarterly Stakeholder Advisory Meetings (SAMs) that share current and relevant measure development and maintenance updates;
Periodic Quality Essentials Webinars that provide an in-depth look at special issues in measure development and implementation;
Medication Use Quality (MUQ), PQA's online education program that teaches the fundamentals of quality measurement and improvement; and
The PQA Annual Meeting, which is the nation's largest gathering of quality-focused medication use professionals to discuss collaborations, best practices and what's next in quality.
These are four great ways to engage with PQA and advance your development as a quality professional. If you want more information on how to engage, see PQA 101, a great overview of our work and the roles our members play in partnership with us. There's also the 2023 engagement blog series you can reference:
While the shadowing program and these other events and opportunities to build measure development knowledge are important for strengthening an individual's credentials, participation in any of these does not guarantee future selection to a PQA measurement panel. PQA panels are relatively small with 10-30 members, depending on the panel. Selections are based on each candidate's experience and expertise to ensure a balanced and effective group.
If you have additional questions, email us at [email protected].
Share this post: