Q&A with PQA Senior Research Scientist Megha Parikh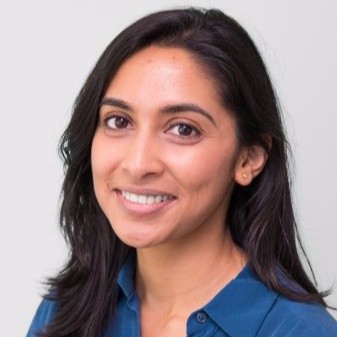 PQA's talented staff is dedicated to improving medication safety, adherence and appropriate use. As experts in measure development, research, education and convening, they lead the implementation of PQA's quality initiatives to support better medication use and high-quality care. This blog is one in a series profiling PQA's staff.
Megha Parikh is PQA's Senior Research Scientist. She provides expertise and support for research projects that advance the quality of medication use.
What is your role at PQA?
I am a Senior Research Scientist at PQA, researching the quality of medication use. PQA's research areas include medication adherence, medication access and social determinants of health, patient engagement and pharmacy services. My day-to-day activities include ideating potential research ideas, running statistical analyses on claims data, ensuring project timelines are met and preparing manuscripts for peer-reviewed journals.
What are the problems you work to solve for PQA members?
The research team generates evidence to improve the quality of medication use to support better medication use and high-quality care. In addition to providing evidence to support quality measures before and after development, the team collaborates with PQA members to examine topics within PQA's four primary research areas. Through this research, we demonstrate the value of pharmacist-provided care, identify barriers to accessing medication and incorporate patient voice into our work to improve care.  
What is your background and what drew you to PQA?
Prior to my time at PQA, I completed my doctorate in health services research, where I trained to examine access to and the use, costs, quality, delivery, organization, financing and outcomes of health care services.
As a student, I worked on various research topics, including disparities in care, health care quality and adverse effects of opioid use. My research interests align with PQA's strategic plan and objectives to address health disparities in medication use quality and close gaps in care to optimize quality of medication use.
What do you most enjoy about working at PQA?
I most enjoy working with my talented colleagues and collaborators. In addition to being intelligent and dependable, they make me a better researcher and make me laugh every day.  
There are many steps that go into a research project. What does the research process look like at PQA?
The process starts with identifying a research area related to quality of medication use that aligns with PQA's strategic plan and PQA members' priorities. We then review the current literature to identify research gaps to identify specific topics or areas that have not been previously addressed. Based on the review of additional information to determine the feasibility and significance of the identified research question, we prepare a proposal for the project that lays out the project's study design and methods.
Next, we carry out the research project and collect and analyze the data to generate our findings. We present our findings to the relevant audience, whether it be pharmacists, researchers or other stakeholders. During this process, we often generate other research questions that build upon the current project, and thus the whole cycle starts again for a new project. We also frequently partner with our members for their unique knowledge, experience and highly skilled research and industry expertise.
Throughout this process, which part do you most enjoy?
I most enjoy developing a study design and methods, which are the tools we use to answer the research question. There are many ways to answer the same question and I love the challenge of determining the most rigorous and accurate approaches to create high-quality projects.
Research at PQA have four primary focus areas. Which of these focus areas is most interesting to you?
I find patient engagement and patient-centered care the most interesting. Prior research has demonstrated the numerous benefits of patient-centered care. I find it most meaningful to focus on the patient as the center of their care and prioritize their preferences and needs. We have done a number of patient focused projects at PQA such as the Patient Engagement in Quality Measurement Rubric. We also partnered with the Patient Advocate Foundation to engage patients and pharmacy stakeholders on addressing social needs in the community pharmacy.
PQA hosts a variety of learners throughout the year. You work closely with students on the research team during their time at PQA. What do you focus on with learners and what has these experience taught you about mentoring?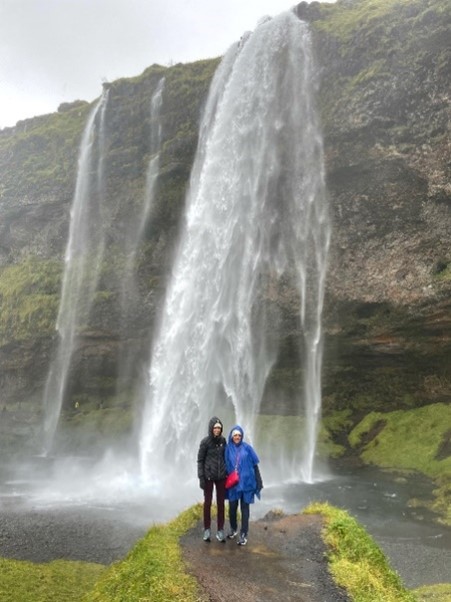 I enjoy mentoring and engaging students in the research process because of the fresh energy they bring to the team. I like to learn about their goals, both for their time at PQA and their careers, to craft opportunities that contribute towards these aims. For example, many of our learners are interested in health disparities and so I involve them in our health equity projects.  I've learned to be a better leader through mentoring. Helping students needing guidance and support has improved my ability to motivate and encourage others.
What do you enjoy doing when you are not working?
Outside of work, I enjoy the outdoors and being active. My favorite activities include yoga, tennis, hiking and exploring new destinations. My mother and I adventured in Iceland last year, which was one of the most fascinating places I've ever visited, and I look forward to exploring more beautiful landscapes in the future. The Scottish Highlands is next on my bucket list!
Share this post: