Procurement and Use of Social Determinants of Health Among Healthcare Stakeholders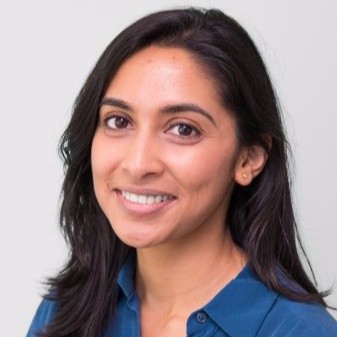 Healthcare providers increasingly recognize the importance of social determinants of health (SDOH). PQA is exploring the role of pharmacists and pharmacy services in addressing patients' SDOH, including SDOH screenings and additional services that address barriers to medication access and increase medication adherence. Although there is a growing focus on SDOH in healthcare, there is little information on how organizations collect and use SDOH data to support patient care and outcomes.  
In partnership with the Texas Center for Health Outcomes Research and Education at the University of Texas at Austin (TXCore), the PQA research team studied the capability of various PQA member organizations in collecting and utilizing SDOH data. This study fills important knowledge gaps and highlights opportunities for policymakers and stakeholders to develop incentives, standards and strategies to address barriers to collect and use SDOH data. The study findings are published in the May issue of the Journal of Managed Care & Specialty Pharmacy. 
Surveyed stakeholders included pharmacies, health plans, and pharmacy vendors. Most respondents represented organizations that serve over one million lives and have a national presence.  Using a 24-item survey, the authors collected information about  
SDOH data collection capabilities

 

High

-

priority SDOH areas

 

I

mportance of SD

O

H data in organizational decision

making

 

B

arriers and facilitators to SD

O

H data collection and use

 
Although stakeholders are aware of the importance of SDOH, they face challenges in collecting SDOH data. 
Approximately half of

the

surveyed organizations collect and track

SDOH data

.

 

The top barriers to collecting SDOH data were lack of standard data format,

lack of

time and

lack of

technological capabilities

(e.g.

,

lack of interoperability)

, and budget constraints.

 

Less than half of organizations reported

activities to overcome these barriers, including provider training and a

dop

ti

ng

new technological capabilities

.

 

Only o

ne-third of stakeholders reported partnering with community-based

support groups to address social needs. 

 

Most standard SDOH screening tools were underutilized.

 

Organizations anticipate increased SDOH involvement in the future. This study found potential opportunities for improving the collection and use of SDOH data. 
An increase in the use of SD

O

H data in decision making to improve patient outcomes is anticipated in the next

three to five

years. 

 

I

ncentives that would encourage

organizations to address SDOH

include value-based payment programs

that reward addressing SDOH needs

, reimbursement mechani

sm

s

for identification

and management of SDOH, and

evidence that shows cost-effectiveness and

improvement in the quality of care by addressing SDOH in the industry.

 

Potential next steps

to improve SDOH data collection

include

collaborative eff

orts

to standardize SDOH data

collection systems

,

improv

ing

current tools,

and

incorporat

ing

SDOH metrics into value-based

payment programs.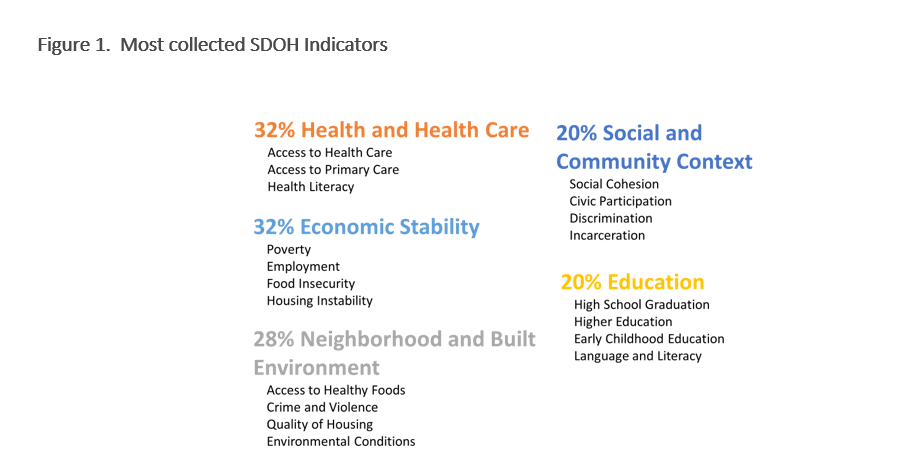 Eventually, consensus on a standardized SDOH data collection system is needed to advance the use and effectiveness of this data among pharmacy stakeholders. However, more research needs to be done before this target can be achieved. PQA's strategic plan, Blueprint 2025, outlines the organization's goal to advance best practices on patients' unmet social needs to support equitable medication access, safety and appropriate use.  
As a part of this goal, it is important to integrate patient input on their preferences and needs to move towards best practices in supporting social needs in the pharmacy. This past month, PQA and Patient Advocate Foundation (PAF) convened patients and stakeholders to identify and prioritize research topics and evidence needed to improve SDOH screening and interventions in community pharmacies. Eventually, these research priorities will inform and advance stakeholders' efforts in addressing patients' unmet social needs.  
Share this post: