Q&A with PQA Senior Director of Performance Measurement Rachel Digmann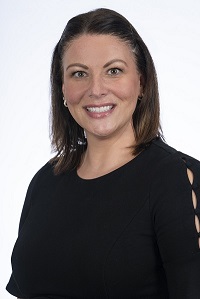 PQA's talented staff is dedicated to improving medication safety, adherence and appropriate use. As experts in measure development, research, education and convening, they lead the implementation of PQA's quality initiatives to support better medication use and high-quality care. This blog is one in a series profiling PQA's staff. 
Rachel Digmann is PQA's Senior Director of Performance Measurement.  She is responsible for oversight of measure stewardship, maintenance, and testing.   
What is your role at PQA?  
I am PQA's Senior Director of Performance Measurement. I am responsible for ensuring that PQA measures and value sets are updated and reflect appropriate guidelines, as well as providing oversight for technical assistance. We have a form, where anyone using our measures can request assistance. I also support program implementation of our measures, NQF endorsement and collaborate on new measure development and research. 
What is your background and what drew you to PQA? 
I received my Pharmacy Doctorate from Drake University and completed a specialized residency in Primary Care at the University of Iowa.  Prior to PQA, I have held various clinical and administrative pharmacy positions, including:  
Senior Clinical Pharmacy Program Manager focused on medication safety and adverse drug event prevention for both national and state-based government contracts, 

 

Director of Clinical Pharmacy for a health insurance company, 

 

Assistant Chief of Pharmacy at a VA hospital,

 

 

Clinical Operations Manager for a PBM

,

and 

 

Clinical Pharmacy Specialist in Primary Care at an HMO.  

 
I was interested in joining PQA because I believe pharmacy has a critical role in advancing population health and my personal values and goals align with the PQA mission of Optimizing Health by Advancing the Quality of Medication Use.  
What do you most enjoy about working at PQA?  
The broad network of different quality-focused organizations I engage with from across the nation is a huge perk.  I feel like I'm on the cutting edge of the pharmacy service evolution. Also, the staff here are amazing and they make me a better pharmacist and human.   
Where do you see the biggest opportunity for implementation of PQA measures? 
I believe that we have an exciting opportunity to create and maintain standard PQA pharmacy performance measures for implementation in value-based arrangements between pharmacies and payers. Of course, we will also continue to identify and promote PQA health plan performance measures for CMS quality programs, including Medicare Part D and the Health Insurance Marketplace Quality Rating System (QRS).  
How does PQA decide to retire measures? 
Where the measure is currently implemented/used

 

The level effort required to maintain the measure accurately and appropriately

 

Performance or improvement on

the

measure does not result in better outcomes

 

Measure does not align with current clinical guidelines or practice

 

Measure performance is so high/low and unvarying that meaningful dist

inction

and improvements can no longer be made

 

The availability of a better measure 

 
What is a common misperception of PQA measures? 
PQA health plan measures are not pharmacy measures. This is a misperception for some around PQA's health plan adherence measures, including those used in CMS quality programs. Those measures are specified, tested and endorsed for use in evaluating health plan performance. There are times that these measures are misapplied and used to evaluate pharmacies, but pharmacy measures must be specified, tested and endorsed for use in evaluating a pharmacy. 
As noted in PQA's Measure Use and License Policy, PQA measures can only be used as specified, including the intended use and level of attribution, such as health plan or pharmacy. PQA measures must be used according to their specifications for accountability purposes. 
How often does PQA update its measures? 
We try to align our measure maintenance review process with the MMS Blueprint as much as possible. Most PQA measures will have a measure maintenance review every 3-5 years.  However, some measures require ad-hoc updates in between maintenance reviews. If members from our Measure Update Panel (MUP) or Quality Measure Expert Panel (QMEP) or other PQA members recommend specific change considerations, that may stimulate an ad-hoc measure review as well. We also evaluate new medications to market monthly and assess impact to currently endorsed measures and will incorporate new medications through our consensus-based process as required.   
What do you enjoy doing when you are not working?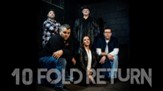 I currently live in Iowa with my three occasionally lovely daughters, two dogs (one well behaved, and one that is quite naughty) and my husband Ben. We are big Iowa Hawkeyes fans and enjoy supporting the Hawks in all their athletic endeavors. In my spare time, I am lead singer in a cover band, 10 Fold Return, that performs around the Des Moines metro area. 
Share this post: