Q&A with PQA Senior Director of Quality Innovation Lynn Pezzullo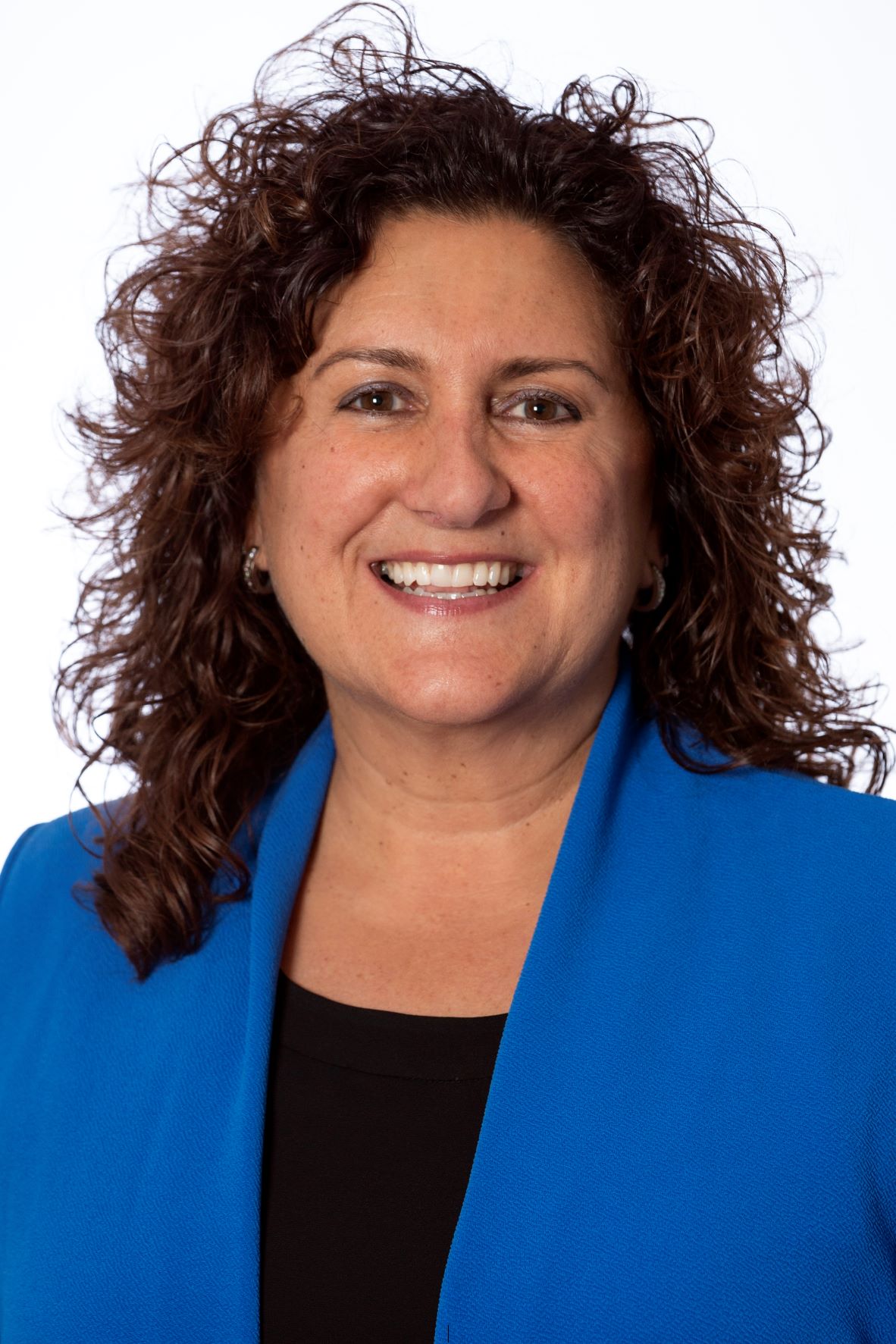 PQA's talented staff is dedicated to improving medication safety, adherence and appropriate use. As experts in measure development, research, education and convening, they lead the implementation of PQA's quality initiatives to support better medication use and high-quality care. This blog is one in a series profiling PQA's staff. 
Lynn Pezzullo is PQA's Senior Director of Quality Innovation. She is responsible for identifying and prioritizing new quality measure concepts and overseeing the subsequent successful development, testing and endorsement of PQA measures. 
What is your role at PQA? 
I am PQA's Senior Director of Quality Innovation. My primary role is overseeing PQA's  development of all quality measures, from the earliest phase of conceptualization through endorsement by our PQA members. I work with a very talented team of measurement science experts who engage our members in our multi-stakeholder, consensus-based process to complete development of health plan and pharmacy performance measures. 
What are the problems you work to solve for PQA members? 
Our goal is to develop the most meaningful measures that can improve patient care, safety and outcomes. It is important that the measures we develop focus on areas that are important to patients, align with national priorities, address measurement gaps and align with stakeholders'—including our PQA members'—interests and needs. Part of our role as a measure developer is to ensure our measures meet the standard criteria of importance, feasibility, scientific acceptability and usability – making them appropriate for use in accountability programs when implemented as intended.  
What is your background and what drew you to PQA? 
I am a licensed pharmacist with a Bachelor of Science degree from the University of Rhode Island, College of Pharmacy. For the earlier part of my career, I gained extensive community pharmacy experience, working in retail stores and at the corporate level for a large chain pharmacy. I then worked at a healthcare quality improvement organization (QIO), where I worked with healthcare teams to implement interventions to show improvement on quality measures aimed at improving care for Medicare beneficiaries. While at the QIO, I expanded my skill set to have a deeper understanding of quality and measurement, including leading a CMS contract to develop medication use quality measures.  
Additionally, while at the QIO, I served on PQA's Quality Metrics Expert Panel. So, when PQA was growing, I was excited to be considered for a new position on the Performance Measurement Team. For me, it was a natural progression to move from an organization that was held accountable to demonstrating improvement on measures to working at an organization that develops quality measures. My past experience and insights have been invaluable! 
What do you most enjoy about working at PQA?  
The people I get to work with every day are the number one reason I enjoy working at PQA. I am surrounded by incredibly talented individuals with diverse skills and experience – across our PQA staff and across our membership. It is always such a great experience to connect with our members in-person at our PQA Annual Meeting and Leadership Summit. A close second is knowing that our work is meaningful and that our measures contribute to improved care and patient outcomes.  
The work we do is both challenging and rewarding. I believe in what we do, so that keeps me energized! 
You are leading PQA's work to develop pharmacy measures. How is PQA ensuring its work is informed by its members and producing measures that can be effectively used in the marketplace? 
We include our members in all steps of our development process. When we first set out to develop pharmacy measures, we included our members in workshops and interactive webinars to seek their input to create a roadmap for developing standardized pharmacy measures. Out of that work, we developed three pharmacy adherence measures that were endorsed by our members in January 2020. We continued to seek member input, and later that year, we released our Pharmacy Measure Development Action Plan.  
This plan was informed by various inputs, including a Pharmacy Measure Concept Advisory Group, direct outreach calls with members and public comment. Each of these steps provided an opportunity for PQA members to identify and prioritize the pharmacy measure concepts most meaningful to them and which they would be interested in using once developed.  
Following this input, PQA launched technical expert panels composed of representatives from our member organizations to develop additional pharmacy measures. Our members recently endorsed two new pharmacy measures—Proportion of Days Covered Composite (Pharmacy) (PDC-CMP-PH) and Specialty Pharmacy Turnaround Time (SP-TAT-PH).  
You are PQA's expert on specialty pharmacy. How is PQA improving the quality of high cost, high touch medication therapy for patients with complex diseases? 
Our Pharmacy Measure Development Action Plan takes into account the need to have a set of measures and to ensure standardized measures are available for use to meet various needs. That consideration includes developing measures aligned with the medications dispensed and the populations cared for by specialty pharmacies. We were very intentional to seek input from specialty pharmacy stakeholders—even beyond our members—to ensure we were identifying the highest priority concepts for development.  
PQA members recently voted to endorse a Specialty Pharmacy Turnaround Time measure. To build on this work, in 2022, we will lead an implementation project where specialty pharmacies will use this standardized measure, share best practices to optimize turnaround time and PQA will provide benchmark reporting so participating pharmacies understand their performance compared to others. The measure includes a medication list that is aligned with treatment for cancer, inflammatory conditions like rheumatoid arthritis, as well as several other specialty therapies. 
Also, in 2022, PQA will begin the development of a Specialty Pharmacy Prescription Abandonment Rate measure. This was the next highest priority focus area identified by specialty pharmacy stakeholders. In parallel to the development work, our team will conduct analyses to understand which specialty medication categories are most susceptible to abandonment and focus the measure in areas with the greatest opportunity for improvement.  
Our Pharmacy Measure Development Action Plan is dynamic, so we will continue to adapt, with input from stakeholders, to be sure we develop additional community and specialty pharmacy measures that are most meaningful to stakeholders.  
Testing partners are critical to the development and evaluation of measures. Can you elaborate on the value they bring to the measure development process? 
Testing and analyses are critical to developing feasible, reliable and valid measures, and PQA members are valued partners in this step within our development process. PQA member organizations volunteer their analytic resources because testing draft measures is a way to meaningfully engage and share feedback on the process. Additionally, testing draft measures provides organizations early insights into how their organization might perform if the measures were ultimately adopted into an accountability program. 
The testing phase enables us to evaluate the draft specifications, determine whether there is variation in performance, room for improvement and whether the measure meets standards for feasibility and scientific acceptability, and to assess usability. In short, testing determines whether a measure is suitable for performance assessment and use in accountability programs. 
Before you joined PQA, you worked for a broadly focused quality improvement organization. What are the keys to connecting pharmacy quality to broader healthcare system quality?  
It is important to align pharmacy measures with existing measures within the healthcare system. This approach helps minimize measurement burden, position the measures well for adoption and use and have the greatest impact in priority areas. For example, we can look at measures that health plans are accountable for, consider the pharmacy services that support improvement on those measures and then develop standardized pharmacy measures aligned with those services.  
Diabetes is one area where we have focused pharmacy measures. We've developed a composite adherence pharmacy measure that includes medications used to treat diabetes. We also are developing Hemoglobin A1c reporting, improvement and control pharmacy measures. When pharmacies do well on these measures, it supports the health plans in their performance on related measures, and more importantly, benefits patients by providing services that help them get to their A1c goal. 
What do you enjoy doing when you are not working?  
Family is very important to me, so when I'm not working, I'm spending time with family and friends. I am a total foodie, so I love to cook and sometimes challenge myself to create a masterpiece out of whatever happens to be in the fridge! My wife and I enjoy any activities we can do on the water – jet skiing, boating, relaxing on the beach, and we are blessed to live by the water to maximize this fun in the summer months. I also enjoy cycling and have taken several trips to Europe with a close group of friends where we enjoy wonderful food, wine and climbing big hills! 
Share this post: