Q&A with PQA Board Member Troy Trygstad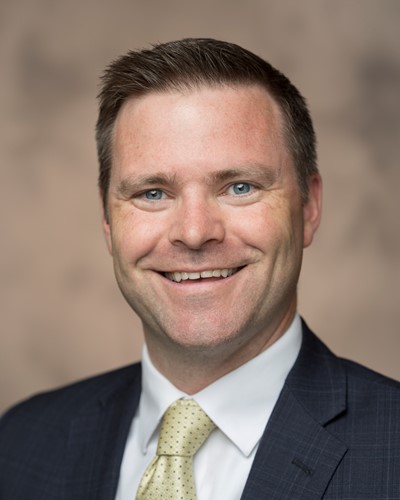 PQA's Board of Directors represents a diverse group of thought leaders and experts in healthcare, who understand how medication optimization improves patient outcomes and supports a value-based care system. Their expertise helps PQA advance the safe and appropriate use of medicines. This blog is one in a series profiling PQA's Board members. 
Troy Trygstad is a PQA Board member and has been a member of the PQA Board since 2017. He is the Executive Director of CPESN USA and Vice President of Pharmacy Provider Partnerships for Community Care of North Carolina. His second term as a PQA Board member concludes this year.  Recently, he shared with us his background, experience and insights on PQA's work. 
Tell us about your background and your work as Executive Director of CPESN USA and Vice President of Pharmacy Provider Partnerships for Community Care of North Carolina (CCNC)?   
Some way or another, I ended up with three graduate degrees in three different (but complimentary) areas of study - Pharmacy, Business, Research. I feel very fortunate to have been introduced to CCNC as part of my graduate studies because it offered an opportunity to use all three sets of training simultaneously. CCNC was the largest Patient Centered Medical Home organization in the country back in 2002 when they said, "we know we need to do something with pharmacists, but we are not sure what." 
Blank slate. Dream. Come. True. Fifteen years, and a few hundred embedded pharmacists later, they said "we need to figure out how to incorporate community pharmacy into the 'medical neighborhood.'"  
Tell us about your organizations' involvement with PQA. What do you gain through your engagement with PQA?   
Both CCNC and CPESN have been active with PQA for many years now. Personally, it's my favorite cocktail party community – it brings together all of the various actors in the pharmacy sector, with a focus on outcomes, measurement and collaboration. The middle child in me finds energy in that "safe space."  
As an organization, PQA is critical for all of us – if pharmacy doesn't chart its value-based contracting "how to" manual – we will either get left out or have it determined by somebody else. Our collective PQA work has meaning and purpose.  
As a community pharmacist, health economist and pioneer creating pharmacy networks, what is the unique perspective you bring to PQA's work and medication use quality?   
A wide-angle view that holds a belief in the great promise of pharmacy and its potential role in the broader system. Pharmacy is positioned to be a population health management juggernaut – if we don't screw up the opportunity to be accountable for outcomes, instead of product invoice spreadsheets.  
How would you describe PQA's value for our healthcare system?  
The 1980s brought a bifurcation of pharmacy from the rest of the system both in financing and informatics. The 1990s brought new care models to pharmacy. The 2000s brought a shortage of pharmacists. The 2010s brought a mismatch between reimbursement, subsequent staffing, and grossly overqualified pharmacists practicing "at the bottom of their license" and with widespread misery. Then the pandemic.  
The 2020's can now bring a renewed and rebirthed profession - particularly in community pharmacy. PQA has the opportunity to play an integral role in that final evolution toward the outcomes marketplace buttressed by effective and efficient pharmacist-delivered services.  
Our healthcare system continues to evolve in many ways. What do you see as the future for quality improvement in medication use and medication services?   
Clinical, Humanistic and Economic Outcomes Measurement.  
As you look back over your five-year tenure as a PQA Board member, what have been PQA's greatest accomplishments?   
It has become the premier gathering of pharmacy sector leadership, fellowship and conjecture, both online and in meetings. It's no longer just the organization that sets a few measures for Medicare. It has broadened its portfolio of membership, outcomes development and purpose. Directionally, the future is very bright.  
Share this post: