PQA Offers New CE Course on HIV Medication Use Quality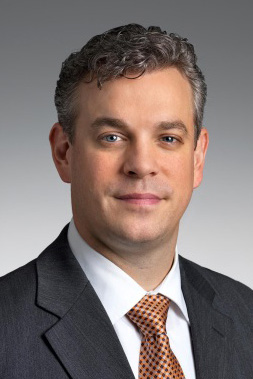 The Pharmacy Quality Alliance (PQA) has developed a 3-hour online continuing education (CE) course on "Measuring Quality to Improve HIV Medication Use." Launched September 8, the course complements CE and training programs that are focused on clinical practice.
While clinical training builds skills and knowledge to prevent and treat disease, quality improvement initiatives are essential for analyzing and improving practice performance.
PQA is a national quality organization solely focused on improving medication safety, adherence, and appropriate use, and pharmacotherapy is a cornerstone of successful HIV treatment and prevention.
The PQA course provides an overview of how to build the best HIV treatment regimen and assess treatment outcomes. There is special emphasis on HIV prevention and the role of pre-exposure prophylaxis (PrEP), which is a growing area of pharmacist-provided care.
What distinguishes this course, however, is its focus on quality measurement. Quality measures are the standard for evaluating the care providers provide to patients and address care safety, effectiveness, timeliness, and fairness.
A plethora of quality measures exist for HIV care, including at least 13 medication-related measures. Those measures address:
Treatment, which includes appropriate prescribing, adherence, and monitoring.

Prevention, which includes secondary disease prevention and HIV prophylaxis.
During the course, individuals learn about the features of HIV medication measures, the types of data used to calculate HIV measures, and strategies for improving scores on measures.
Despite a variety of performance metrics used today, gaps exist in measuring medication use quality in HIV treatment and prevention. Developing measures to evaluate HIV prevention is a national priority, especially for measuring PrEP use in high-risk individuals. The course covers the challenges and opportunities for developing these types of measures.
The course's learning approach is strengthened by a patient case activity and quality improvement project examples. One example is focused on pneumococcal vaccination in HIV-infected patients and a second details strategies to improving a nurse-led adherence project.
The interdisciplinary nature of the course supports team-based approaches to quality improvement. It is nationally accredited for pharmacists, pharmacy technicians, nurses, and physicians and is applicable for all levels of health care professions no matter their experience level working with persons living with HIV.
It can be taken independently or as part of PQA's 15-hour Medication Use Quality online CE and certificate program. It is available online through PQA's Education Center (pqa.ceimpact.com). The course costs $60 for PQA members, $90 for non-members, and $40 for those who have completed the certificate program.
PQA's website provides details and instructions on how to access the program. Information on member pricing, discounts and group purchasing opportunities is available by contacting PQA's education team at [email protected]. This CE activity was supported by an independent medical education grant from Merck & Co.
Richard Schmitz, Chief Engagement Officer, Pharmacy Quality Alliance
This blog was first published online by Pharmacy Times.
Share this post: