Q&A with PQA Chief Engagement Officer Richard Schmitz
PQA's talented staff is dedicated to improving medication safety, adherence and appropriate use. As experts in measure development, research, education and convening, they lead the implementation of PQA's quality initiatives support better medication use and high-quality care. This blog is one in a series profiling PQA's staff.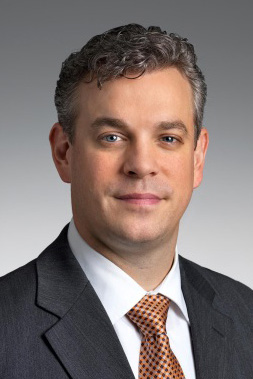 Richard Schmitz is PQA's Chief Engagement Officer. He has been working in Washington, D.C., for more than 20 years, helping organizations engage industry, stakeholder, consumer and policy-making audiences to build consensus and effect change.
What is your role at PQA?  
I am PQA's Chief Engagement Officer. I work with the team that includes member and stakeholder engagement, education, communications and meetings. Collectively, our work fosters collaboration among PQA members and elevates the function and importance of medication use quality in a patient-centered, value-driven health care system.
What are the problems you work to solve for PQA members? 
As a member-driven, consensus-based organization, my top priority is ensuring our members have timely, actionable information about our work, how they can be engaged and how they can access tools and knowledge to support their quality improvement efforts. If you think about PQA's core pillars, we work to provide:
engagement that drives member awareness, participation and support for PQA's quality initiatives,
education that expands knowledge and develops medication use quality skills,
communications that inform and inspire members and system stakeholders, and
convening through meetings and events that build consensus, facilitate collaboration and advance medication use quality.
What is your background, and what drew you to PQA? 
I have been working in health, science and association communications for 20 years. I have been fortunate to work with so many great organizations in Washington – in-house or as a consultant – including the Patient-Centered Outcomes Research Institute, the Society for Women's Health Research, NAADAC, the Association for Addiction Professionals, Kaiser Permanente and Olympus, just to name a few.
Washington is a unique place for communications and engagement. It's where our nation's research, clinical practice, quality improvement and policy interests intersect. Washington is often viewed as a contentious place, but it really is a place to seek common ground and pursue shared goals.
PQA's role as an independent, non-profit and consensus-based alliance is what drew me to the organization. It is a unique association where diverse and often competitive health care organizations come together to collaborate and improve medication use quality for the benefit of patients, their businesses and our entire health care system.
What do you most enjoy about working at PQA? 
It's really about the people and the organizations that make up PQA. Our members do incredible work to improve medication access, safety, adherence and appropriate use. I'm proud to play a supporting role in their efforts through PQA and its quality improvement initiatives. Our staff is small but incredibly talented and dedicated. The measures we develop, the research we conduct, the education we provide and the convening events we host have a great impact and deliver great value for our members.
You were the first full-time communications staff person PQA hired. How have PQA's communications evolved in the three years since you joined the organization?
My focus is ensuring that our members are well informed and inspired to be active participants in our work. I've worked to engage our members with clear, actionable communications amplified by multiple and regular touches across owned, earned and shared media. We've launched a blog, expanded our social media presence and created a YouTube channel. Now more than ever, our members know exactly where they can be involved and how our work supports their quality improvement efforts.
A great addition to our communications is the Five For Friday series, an idea sparked by Micah Cost. Launched this year, it shares examples of our members' exemplary work to improve patient care and outcomes in the medication space. From fighting the pandemic to addressing health equity, PQA members are the nation's quality leaders.
The COVID pandemic has affected every aspect of work and life. How has it impacted PQA's communications, engagement, education and meetings?
Our meetings have been most affected, but we quickly pivoted in 2020 to present our Annual Meeting as an online event. I'm proud of how quickly we did that and the quality of presentations and discussions we hosted. We had 750 registrants, which was an all-time PQA Annual Meeting record.
Everyone has experienced tremendous online meeting fatigue, so we worked carefully to develop a 2020 Leadership Summit that was focused and succinct. We dedicated that event to the social determinants of health and used an engaging format to share best practices and receive member input via online voting that defined the scope of what will be our first SDOH Resource Guide. That guide will be published later this year.
With members spread across the nation, so much of what we do is remote and online. All of our work across the organization is distance enabled. Our collaboration with members has been almost normal, minus the ability to meet face-to-face. With so many disruptions in every aspect of life, it's been reassuring to keep the quality improvement engine running. But we're eager to get back together in person, starting with our 2021 Leadership Summit in November.
What are your future goals for PQA's communications and engagement work?
The safe, effective and appropriate use of medication is vital to patient-centered, value-based care. It can improve health care outcomes and lower costs. PQA is highly regarded among Medicare Part D and pharmacy quality stakeholders, but we want other health care system leaders to understand the unique and important contributions of PQA and medication use to overall quality.
We must tell PQA's story more broadly and explain why medication use quality matters to patients, providers, payers and policymakers. We also must build relationships with system leaders, who are responsible for quality and for whom high-quality medication use supports their goals.
What do you enjoy doing when you are not working?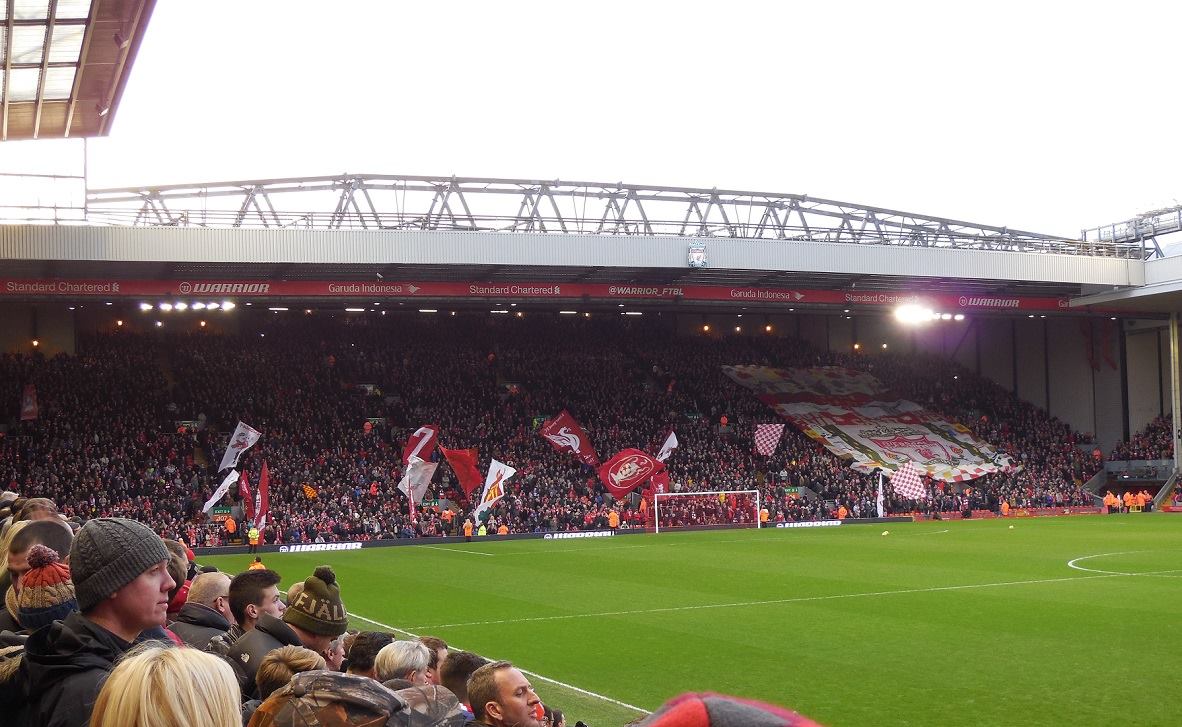 I grow a lot of fruits and vegetables – dozens of tomatoes, peppers of all kinds – bells, Anaheim and jalapenos, okra, eggplant, cucumbers, herbs, figs and grapes. I have plans to add more. If I were retired, I'd see if I could grow half of my food.
I'm also an avid follower of Liverpool Football Club and I try to get to England at least once a season for a match. Liverpool's supporters make Anfield the most special ground in football.  My last trip before the pandemic was in December 2019, where I was able to see a great match (
a 5-2 win v. Everton
) in Liverpool's first league title campaign since 1990.
Share this post: