Q&A with PQA Director of Education Amanda Ryan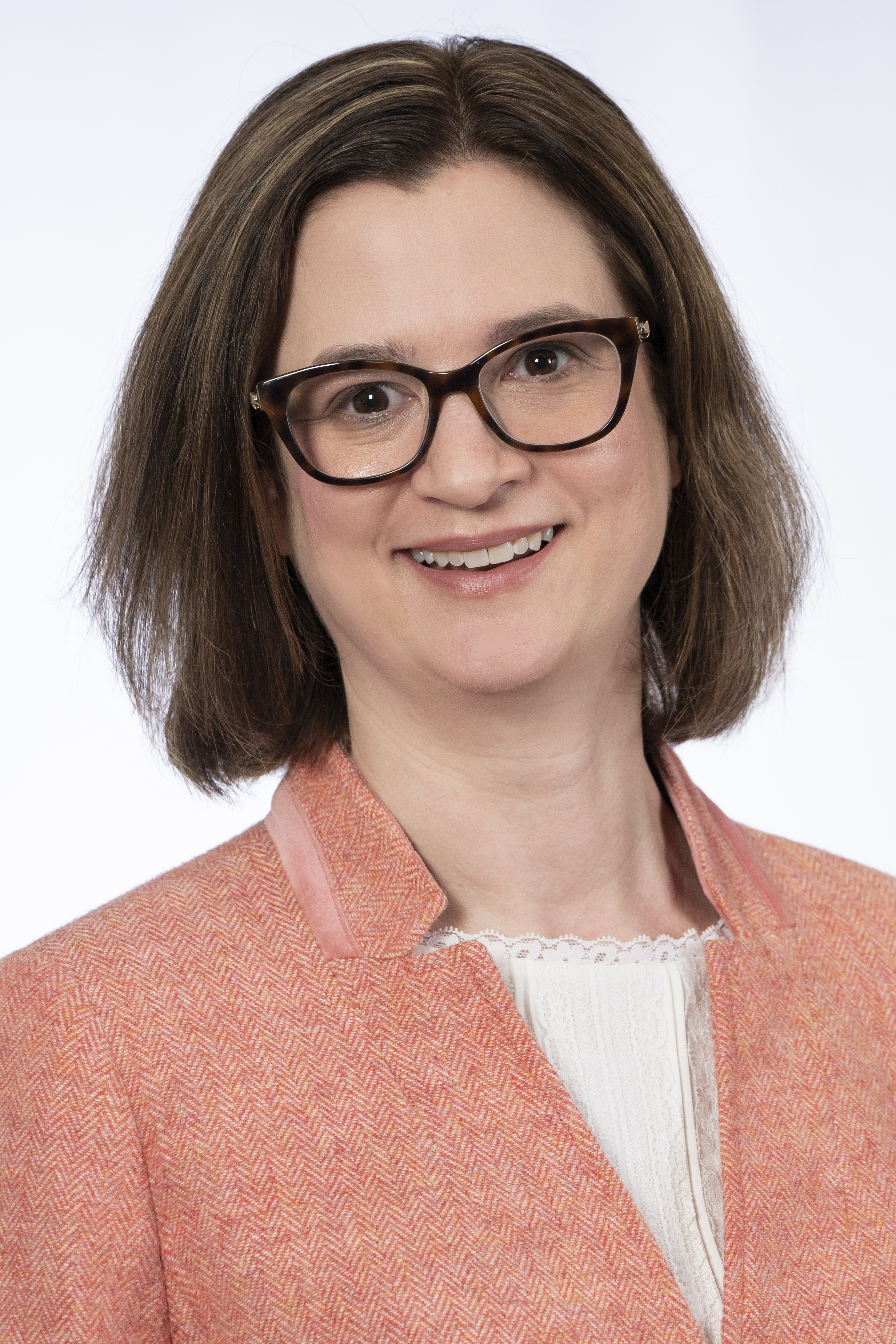 PQA's talented staff is dedicated to improving medication safety, adherence and appropriate use. As experts in measure development, research, education and convening, they lead the implementation of PQA's quality initiatives to support better medication use and high-quality care. This blog is one in a series profiling PQA's staff.
Amanda Ryan is PQA's Director of Education. She leads PQA's educational programs, which promote the use and impact of PQA measures and advance the quality of medication use with an emphasis on new developments and best practices. Through meetings, webinars, continuing education programs and more, PQA education strengthens our nation's health care quality workforce.
What is your role at PQA?
I serve as the Director of Education where I lead the strategic direction of PQA's educational activities. I am responsible for developing strategies, theme and topic ideation, and creating and managing program content, which is delivered through PQA's Annual Meeting, Leadership Summit, Quality Forum and Quality Essentials Webinar series, continuing education programs, and other events. I also coordinate content development for resources such as PQA's recently-released Social Determinants of Health Resource Guide.
What are the problems you work to solve for PQA members?
I support our members' work by providing accessible, relevant, and timely educational content on medication use quality. Our members say that they appreciate the variety of educational content PQA provides, which includes showcasing best practices in safe and appropriate medication use, deep dives into the application of PQA measures, and foundational concepts related to the role of quality measurement in healthcare and the measure development process.
What is your background and what drew you to PQA?
I graduated with my PharmD from Midwestern University in Downers Grove, Ill., and began practicing as a retail pharmacist. I then transitioned into long-term care practice and developed an interest in the geriatric population. This population has diverse needs, and pharmacists have tremendous potential to positively influence the quality of life of this population that navigates a broad range of medication-related challenges. To solidify my expertise in this area, I became a Board Certified Geriatric Pharmacist.
My background as a retail and long-term care pharmacist served me well in my next role as a Clinical Pharmacy Specialist within CMS's Quality Improvement Organization Program, where I worked with patients and health care professionals to reduce adverse drug events in Medicare beneficiaries.
I was drawn to PQA because it allowed me to apply the knowledge I gained in all aspects of my career so far, with a specific focus on education, which was what I enjoyed most about my previous roles.
What do you most enjoy about working at PQA?
Working with a team of professionals who is passionately committed to PQA's mission. I also enjoy interacting with our members, who affect every aspect of medication use quality and positively impact millions of lives every day.
PQA has many educational offerings: two national meetings each year, monthly Quality Forum Webinars, and periodic technical and continuing education programs. What are the principles and issues that unify PQA's educational programming?
PQA produces educational programming for member organizations, the next generation of healthcare leaders, and the healthcare community. Our content aligns with Blueprint PQA 2025 and focuses on innovation and modernization of medication use quality to deliver patient-centered value-based care, advancing the quality of pharmacist-provided care, and addressing disparities in medication use quality. PQA's educational programs also provide information and training on best practices, innovations, trends and opportunities for collaboration across the industry.
You are finalizing the program for the 2022 PQA Annual Meeting. What most excites you about the sessions and content you are organizing for PQA's members?
First and foremost, this will be my first in-person PQA Annual Meeting, so I am excited to see attendees' reactions in real-time as they participate in the educational sessions.
I'm thrilled that we will be able to offer a wide range of content throughout the meeting. Attendees will have opportunities to learn about and discuss topics such as access to care, what's new in CMS quality programs, health equity, remote care, pharmacist-provided care, social determinants of health, and more, all through the lens of medication use quality.
I'm looking forward to meeting more people from our member organizations and learning more about their educational needs.
I'm also excited that we will offer accredited pre-meeting programming with our half-day workshop, Medication Use Quality: A Live CE Event. This course offers a medication use quality-focused perspective that is unique to PQA.
You manage PQA's Medication Use Quality continuing education certificate program. With so many CE options for professionals, what makes this CE offering unique?
Like our meetings, this program offers a perspective on high quality medication use that is unique to PQA. It covers topics such as the role of quality measurement in healthcare, characteristics of good quality measures, value-based care and social determinants of health. Unlike other CE options it aims to support healthcare quality professionals who are working to improve patient outcomes through safe and appropriate medication use.
Before you joined PQA, you were the only pharmacist on your team at a quality improvement organization. What did that experience teach you about integrating pharmacists and medication quality into broader healthcare quality improvement efforts?
When I began that work in 2014, I quickly realized that pharmacists were underrepresented in quality improvement, especially compared to nurses. One of my first goals was to help our internal team understand what pharmacists could do, both at our own organization and across healthcare, to improve quality.
Over the next five years I worked with patients and healthcare professionals across five states on reducing adverse drug events. At every phase of that work, medication management and the work of pharmacists impacted the quality of care patients received. Elevating the work of pharmacists, and ensuring their voice was among those at the table, was key to improving medication safety in our region.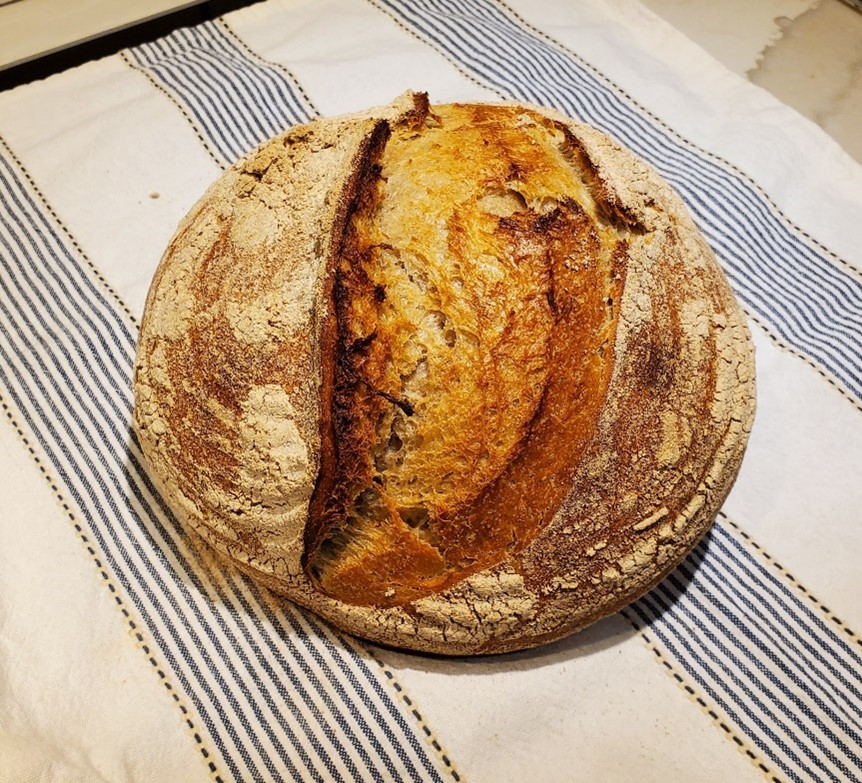 What do you enjoy doing when you are not working?
In addition to spending time with my family, I enjoy supporting cat rescue efforts. We have two adopted cats, and I frequently provide food and shelter for community cats in my neighborhood and ensure they receive medical care. I volunteer with local cat rescue organizations as well.
In addition to that, I enjoy baking bread at home, which my grandmother taught me to do when I was very young. Like many people during the pandemic, I learned how to bake sourdough bread, which has been a nice addition to my usual bakes.
Share this post: