Equity and SDOH in Medication Use Quality
PQA has released an additional course to the Medication Use Quality continuing education program.  "Equity and Social Determinants of Health (SDOH) in Medication Use Quality" dives into foundational information about health equity concepts and external factors that may impact health outcomes and medication use quality, including SDOH.

In the three years since the program was originally released, factors including the COVID-19 pandemic have intensified the focus on health disparities and their root causes, leading to a greater emphasis on health equity. Taking this changing landscape in mind, the equity and SDOH content in the Medication Use Quality continuing education program has expanded significantly.
PQA's 2022-23 Executive Fellow, Jasmine Perry, PharmD, RPh, CPHQ, and Senior Director of Research, Melissa Castora-Binkley, PhD developed and deliver the first four lectures of this course which cover key health equity terms and vocabulary, tools to identify social need, methods to account for social risk factors in measurement and tactics to address social needs by setting.
Healthcare practitioners have taken a variety of approaches to address SDOH factors impacting the communities they serve. Tripp Logan, PharmD​, Vice President​ at SEMO Rx Pharmacies & Services​ and Lead Luminary​ for CPESN Health Equity​ and Durdana Iqbal, PharmD​, Clinical Research Fellow at the University at Buffalo​ School of Pharmacy & Pharmaceutical Sciences describe current interventions in community pharmacies aimed at addressing SDOH barriers and health inequity​ by bridging new roles with real-world examples.
"Social determinants of health (SDOH) are the conditions in the environments where people are born, live, learn, work, play, worship, and age that affect a wide range of health, functioning, and quality-of-life outcomes and risks."* Community pharmacy practices are located in these "environments" and the staff within the pharmacy are typically from these environments.  I can't imagine a better place to access local SDoH problem resolution experts, like Community Health Workers, than within local community pharmacies.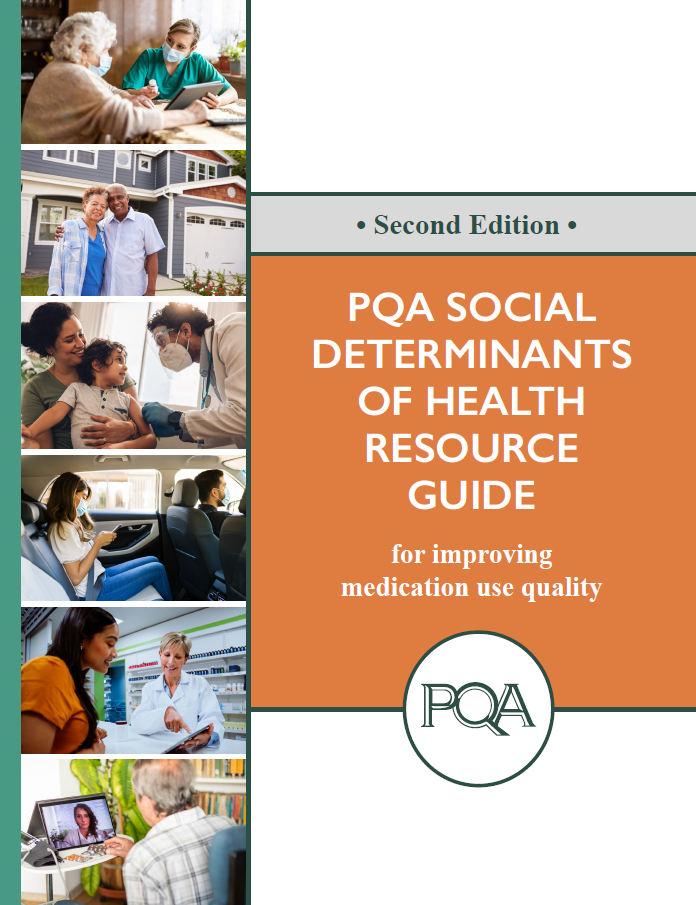 Amanda Ryan, PharmD, BCGP, CPHQ, PQA Director of Education, closes the course by reviewing the PQA Social Determinants of Health Resource Guide, which documents real-world SDOH services involving pharmacists or pharmacies.  The guide was instrumental in identifying interventions and screenings that have addressed SDOH, specifically programs that are not described in peer-reviewed journals and other grey literature.
Three courses, "Healthcare Quality Foundations," "Measurement Program Foundations" and "Measuring Quality to Improve HIV Care," are available now in the PQA Education Center and cost between $59 and $79. PQA members receive a 50% discount. Information on the member discounts can be found in the Member Resources Library. For additional information, group purchasing opportunities or questions on the program, contact PQA's education team at [email protected]. 
*https://health.gov/healthypeople/priority-areas/social-determinants-health
Share this post: