Aiming for the Next Generation of MTM Quality Measures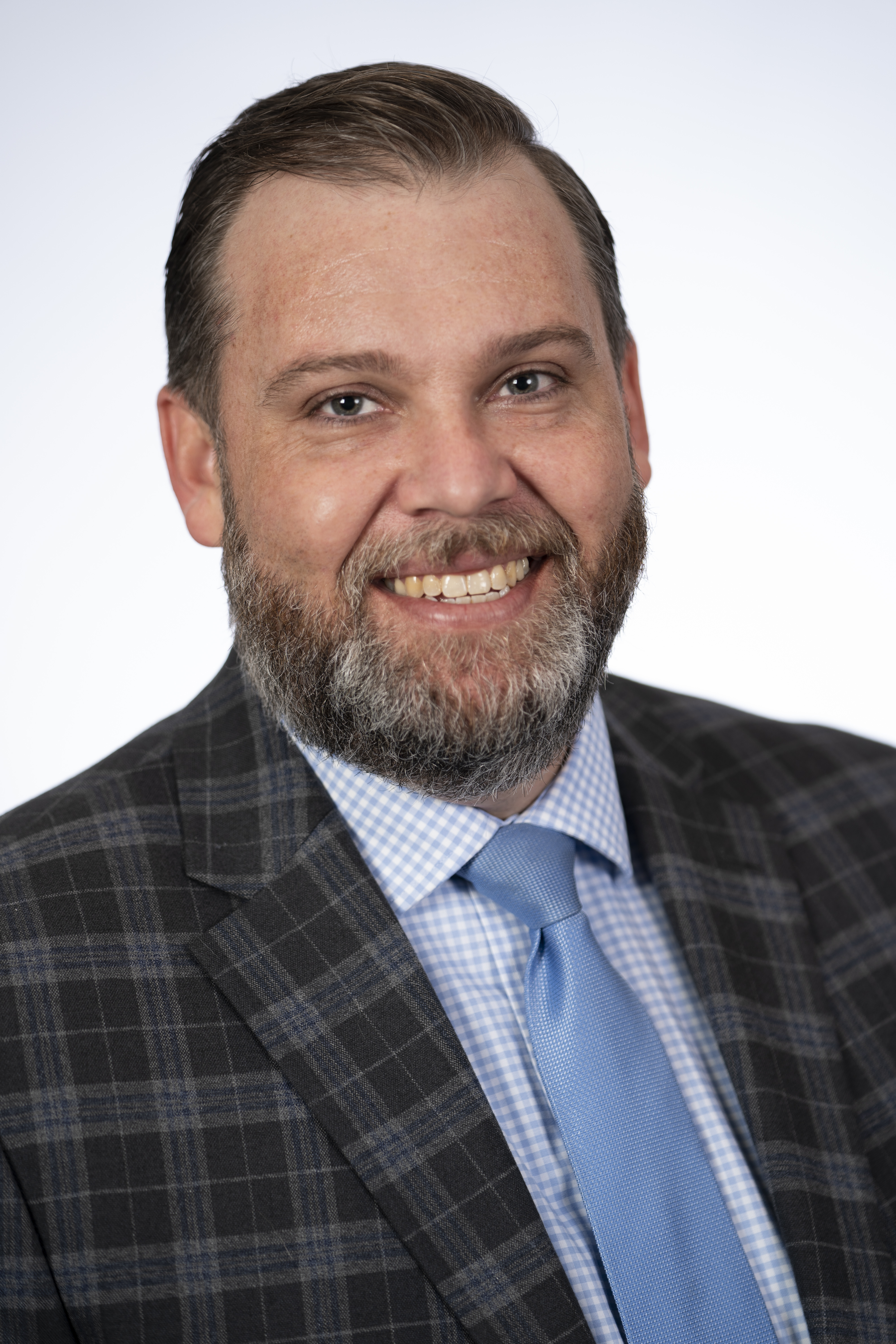 PQA has launched the PQA Quality Innovation and Research Initiative to Advance Medication Therapy Management Quality Measurement – a national initiative to advance medication therapy management (MTM) quality measurement and other strategies to evaluate MTM services.
The launch of this initiative is a bit of a full-circle moment for me. Earlier in my career, I had the pleasure of serving as a volunteer leader on a PQA workgroup for MTM and care transitions. Now, a decade later, it's an honor to play a role in leading PQA's work toward the next generation of MTM quality measures through this initiative.

Phase I of this initiative will assess the state of MTM services and build consensus on the research, measurement and strategies needed to evolve our national approach to evaluating MTM service quality.

Subsequent phases will involve research and quality innovation projects to develop and validate measure methodologies and evaluate real-world implementation of measure concepts and related quality strategies.

The complexity and variation of MTM services today require extensive work and a phased approach to develop national consensus and generate solutions that are feasible and usable.

MTM Services Help Patients Get the Best Results from their Medications

Medication therapy management (MTM) is an important tool to help patients get the best results from the medications they're taking. For patients with multiple chronic conditions and taking many chronic medications, MTM can help achieve the best therapeutic outcomes while reducing the risk of adverse events. That's why Medicare Part D plan sponsors must offer MTM services to beneficiaries who have complex health needs.

Since its inception, the Medicare Part D MTM program requirements have changed to enhance enrollment, improve quality of services, and reduce gaps in care. CMS has proposed expanding the eligibility for MTM beginning as soon as 2024 for Part D beneficiaries, estimated to increase the number of Part D enrollees eligible for MTM services from 4.5 million to 11 million.

To encourage and reward high-quality care, the Completion Rate for CMR measure is part of the Medicare Part D Star Ratings program. This measure assesses the extent to which MTM-eligible patients receive a CMR during their MTM-eligibility period. Since its inception as a Star Ratings measure in 2016, CMR completion rate has steadily increased.

Now Is The Time to Advance MTM Quality Measurement

As our health care system shifts toward patient-centered and value-based care models, there is a need to advance how we evaluate the quality of MTM services. This can support the broader implementation of standardized best practices and payment that rewards positive outcomes.

Now is the time to advance MTM service quality measurement, and the evidence is clear:
The MTM market is projected to more than double this decade, according to multiple industry analysts.
CMS outlined a proposal to expand MTM program eligibility, which could triple the number of beneficiaries eligible for MTM services; however, the agency did not finalize the proposal in the 2024 Final Rule, but said it would address the proposal in a subsequent rule.
It is critical to strengthen how we evaluate the quality and value of MTM services, given the mixed results of the Enhanced Medication Therapy Management (MTM) model.
It is time to move towards a measure focused on patient experience and outcomes, according to national organizations, including the Alliance of Community Health Plans.
More meaningful, patient-centered MTM measures in the Part D Star Ratings would incentivize higher quality of these valuable services, PQA and others have explained.
PQA's Rigorous and Consensus-Based Approach to Advancing MTM Quality Measurement

Developing the next generation of MTM quality measures requires us to understand the current landscape, the state of MTM practice, and the documentation and data interoperability needed for feasible measures. Here are the steps we'll take through next spring to build consensus and identify promising quality measure concepts:

1. An MTM Stakeholder Survey and Environmental Scan
The PQA Quality Innovation and Research Initiative to Advance Medication Therapy Management began in June 2023 with the launch of a robust environmental scan that includes stakeholder surveys. Nearly 200 MTM service providers and leaders across the nation have been invited to:
Identify quality measure concepts to prioritize for development for use in the Medicare Part D MTM program; and
Assess the readiness of Part D plan sponsors and other relevant stakeholders to use SNOMED CT for clinical documentation to advance data exchange requirements for digital quality measurement and reporting.
This is part of PQA's work to identify current MTM practices and approaches to documentation and measurement, as well as the availability of standardized data that could support the evaluation of MTM service outcomes.

PQA is the only organization surveying national experts and MTM service leaders on MTM quality, and the results will expedite our ability to develop and advance measure concepts that are important and likely to be feasible and usable. 
2. A PQA Convenes Event that Brings Stakeholders together to Build Consensus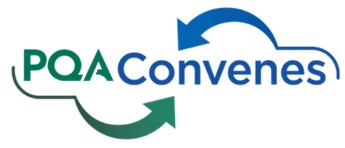 The survey and environmental scan will inform PQA Convenes: Advancing Medication Therapy Management Quality Measurement, a one-day meeting on November 2 that will bring together PQA members and the broader MTM stakeholder community to discuss the state of MTM practice, learnings from the Medicare Part D Enhanced MTM Model, implications of recent policy proposals, and opportunities to evolve MTM measurement.
PQA Convenes attendees will engage in discussions on priorities for measurement, such as:
Quality gaps and priorities across the range of MTM services and targeted conditions;
Standardized documentation for medication therapy problems and problem resolution;
Outcomes of the CMR process, such as patient-reported experience with CMR;
Measure development considerations, including measure concept importance, feasibility (e.g., data availability), and usability; and
Other strategies to advance and assess quality of MTM services.
We plan to open registration for this invitation only event on August 15, and we'll share more details at that time.
3. An Online MTM Stakeholder Meeting to Solidify Consensus
An online meeting, open to all stakeholders, in early 2024 will finalize a national call to action based on the stakeholder-informed conclusions of PQA Convenes.
4. A Call to Action Report
PQA will publish in March a report summarizing the project's findings, the consensus reached and next steps. The report and PQA's high-profile convening events can galvanize industry support for advancing MTM quality measurement, elevate the importance of MTM for all health care stakeholders, and chart a clear path forward for progress.
PQA Is Poised to Develop the Next Generation of Quality Measures
PQA's multi-stakeholder, consensus-based approach is designed to produce results that have broad support and lead to action. As the developer and steward of measures used in the Medicare Part D Star Ratings program, PQA and its members have the expertise and a demonstrated track record of developing nationally recognized measures with broad implementation potential.

PQA also is building the infrastructure and approach needed to develop the next generation of quality measures that are patient-centered and focused on outcomes.

This MTM initiative is led by PQA's Quality Innovation and Research Center (QuIRC), a strategic initiative to accelerate progress in medication use quality focused on clinical outcomes and provider contributions to care. QuIRC brings together the data, infrastructure and resources needed to develop new, complex quality measures; support their implementation; and create tools and solutions for improving medication use and medication management services. QuIRC is ideal for identifying and developing the next generation of consensus-based quality measures and initiatives for MTM services.

You'll be hearing more about QuIRC soon. In August, we will publish a report detailing the results of a similar initiative to identify quality measurement priorities for oral anticancer medications.

If you would like to support this effort or take part in this important MTM quality measurement initiative, contact us at [email protected].
Share this post: