Diverse Voices in Quality: Norris Turner
Diverse Voices in Quality is a new PQA blog series that showcases the successful career paths and experiences of medication use quality professionals from diverse groups at PQA member organizations. A part of PQA's Diverse Quality Leaders Program, this series celebrates the achievements of our members who reflect our nation's diversity and provides everyone with insights and inspiration for becoming a leader in quality. 
The first blog in this Q&A series features Norris Turner, PharmD, PhD, who is President & CEO of Turner Healthcare Quality (THCQ) Consulting, Inc. Turner is a former executive in the pharmaceutical industry and a former PQA staff member with over 20 years of experience with clinical development, medical affairs, market access, and quality strategy. In addition to his consulting business, Turner serves on the board of directors for the National Transitions of Care Coalition, a PQA member organization.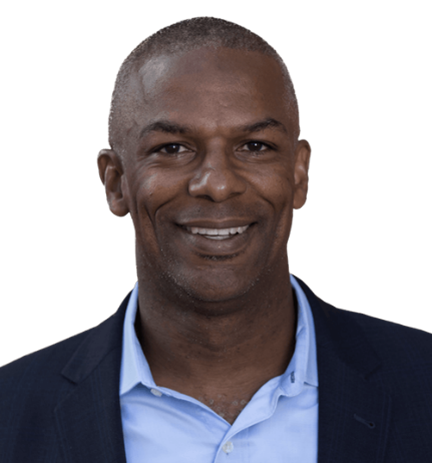 Tell us about your work and role at Turner Healthcare Quality (THCQ) Consulting, Inc.
I am the President and CEO of my own consulting business, Turner Healthcare Quality Consulting, Inc. A lot of times people assume it's just me, but we have a team of six. In November 2019, I launched the business to head into the world of entrepreneurialism. The nature of the business connects to my roots in the pharmaceutical industry, especially at Johnson & Johnson (J&J).  
What I do in my business is very similar to what I did in my role at J&J, which is in market access helping business partners in strategy in market access, evidence generation, policy strategy, and patient advocacy. Our team gets insight into the external health care landscape in quality and value-based care to inform areas of pharmaceutical company business strategy.  
What I recognized in my previous experience is that there was a great deal of unmet need in the industry for the type of competency similar to that of our health care quality team at J&J.  I saw a gap that could be addressed through a new business.  One of the areas of strategic importance for me as I envisioned this new direction was to support my future pharmaceutical company clients in advancing the state of quality for all populations, especially disadvantaged and marginalized populations, and at the same time helped them achieve their business objectives. So, I set out in November 2019 to provide that area of support for the industry and advance the state of quality and my clients' businesses.  
Tell us about your background and how you became involved in medication use quality.  
My background is very eclectic. When speaking with young professionals I often tell them not to think they have to follow the same path to get to where I am now. At every step in the process, I had very specific reasons I chose to pursue each opportunity. I always thought about if I could I see myself working in this area long term. 
While in college, I was looking for a profession that led to a variety of career pathways. I started as a pharmacist because I loved chemistry, science, and health care. I did a lot of research in pharmaceutics in pharmacy school, and my basic science research led to pursuit of a PhD following getting my PharmD. I left Michigan and went to the University of California San Francisco to gain a PhD. It was a wonderful experience. As a graduate student, I decided I wanted a career in the industry based on summer internship at Abbott, now AbbVie. I enjoyed the team-based approaches to drug development and improving human health through innovative approaches.  
I then completed two years of post-doctoral training in molecular pharmacology. At that time sequencing of the human genome was huge in science.  
I then started to eliminate things based on what I did not want to do. One year into the two-year post-doctoral program, I wanted a career path that would take advantage of both my PhD and PharmD. I started talking to people in industry and outside of industry about alternative careers in pharmacy. 
One of those conversations was about clinical trials with a friend and led to my fellowship at Pfizer that launched my career in clinical trials. I worked at three different pharmaceutical companies. The third was J&J, and I was really happy doing clinical research and learning more about the industry I was fascinated about. At the time, I was not thinking about the intersection of research with social issues and policy until I worked on a clinical trial that dealt with the intersectionality of schizophrenia and the criminal justice system. This work led to a passion to understand and to solve issues related to underrepresented minorities in policy, research and practice.  
After the passage of the Affordable Care Act (ACA), I was curious about how the law was going to change health care and how my company would need to evolve to reflect those external health care landscape changes. I enrolled in the 2-year J&J and Thomas Jefferson University (TJU) Health Policy Certificate program to learn about the implications of the ACA. It gave me the opportunity to take my passion and deepen my learning to apply learning to society and the organization I was in.  
During that program, I chose to focus on quality measures because data underpinned the quality measures, and the measures were going to be increasingly linked to payment through the ACA. I started collaborating internally with one of my colleagues, Dave Domann, at J&J who had expertise in quality measurement – and at the time happened to be on the PQA Board. Following my completion of the TJU program, a new job opportunity opened in market access, and it resulted in me moving from Medical Affairs to the business side to start the health care quality area at J&J. 
What opportunities through PQA have helped you grow professionally or strengthen your approach to quality?   
Going from J&J and stepping into the ecosystem of PQA with a role in leadership was wonderful for me because it expanded my universe based on the diverse member organizations. Being in DC, the ecosystem of the city and my role to advance strategic partnerships involved helping measures get implemented into value-based performance programs. My connection to the profession of pharmacy through my experience at PQA expanded to a completely different level and my entire PQA experience helped me develop a deeper understanding of the workings of the U.S. health care system.  
What drives you to be successful?  
For me it is rooted in my faith. Faith is a really big part of my life. God has blessed me to come from an amazing family and set great examples of hard work and the values that my parents and extended family and sacrifices they made. This is a big thing for me as I often think about how I can honor the sacrifices made for me to be where I am. I carry that very deeply within me. I define success based on the number of people impacted positively and what kind of things you were a part of based on the passion you bring to it. My roots, my faith and my family, and the community I'm a part of. I look at the world and I see problems that can be solved. I want to be a part of solving those problems.  
What advice do you have for individuals who want to be involved in quality measurement and quality improvement?  
There are very few people who say they want to be a quality professional when they enter college or even upon graduation from college, but I would say that most people find their way to quality because they focus on an area they are passionate about in health care and recognize that at the end of the line there are patients who are trying to access the best care and get good outcomes from that care. Those are dimensions that I count as quality. Wherever you might be in the professional health care universe, it is important to have a lens toward quality. Individuals who work in health care should have a global quality lens and passion for their area of focus in health care and there are many pathways by which to develop those sparks of interest and build upon them with professional opportunities in quality.  
Who have been your role models and mentors professionally?  
I connected with Ms. Valener Perry, Dean of Student Affairs at University of Michigan College of Pharmacy, through a fellow student while in college exploring alternative careers in health care. At the time, I didn't think a lot about pharmacy because I was a pre-med student, but I had been trying to identify a major where I would be marketable upon graduation. Ms. Perry inspired me to apply to the College of Pharmacy. Ms. Perry had incredible passion and personality. She became a mentor, a friend, and a major inspiration to me over many, many years.   
Upon completion of my PharmD at U of M, Dean Ara Paul at the University of Michigan College of Pharmacy told me that I should go to a different university to pursue my PhD to grow in ways that I would not be able to imagine. Prior to that conversation, I would always go with what I knew, so he helped break that mold for me. University of California, San Francisco (UCSF) is where I met my wife, who was in medical school at the time, and I received amazing scientific training and experiences at UCSF. Incredible advice. 
Dave Domann was in the health policy program at Thomas Jefferson with me, was an expert in quality, and served on the PQA board at the time. He was a visionary in J&J and the only guy in the organization talking about quality in the early days. We started partnering through the two-year program at Thomas Jefferson, and he became the leader of the new quality group in J&J. 
Recognizing that our nation's health care leadership has not reflected our nation's diversity, where should today's early career professionals turn for advice, support and inspiration?  
There are a few areas to gain insights. 
Look to gain insight from people who are already in the workforce of diverse backgrounds and that bring diverse perspectives. There is a lot of advice and information that can be conveyed by people already in the workforce. When a young professional seeks to connect with people in the workforce, they should bucket people into a couple of categories: (1) people who have been in the workforce for a while and may have risen to quite senior levels and (2) newer professionals who have been in the space for not more than five to ten years. 
For early career professionals interested in quality, they should connect with organizations such as PQA, Industry Pharmacists Organization (IPhO), National Pharmaceutical Association (NPhA), Student National Pharmaceutical Association (SNPhA), Young Black Pharma, and Pharmacy Initiative Leaders (PILs). 
How can the health care industry better support individuals from diverse backgrounds in their careers? 
I think of two buckets. The first bucket is diversity, equity and inclusion (DEI) and the second bucket is health equity. These two topics are linked, but not synonymous. It's all about the commitment the organization makes. That means from senior level to entry level. That does not happen simply through statements or hiring a Chief DEI officer, these areas are important, but the commitment is more about the values of the organization.  
The first part is recognizing why these things are important. You serve communities that are not represented in your organization. The organization is then left without an idea of how to better connect with the people you serve and problems you are in business to solve. DEI and health equity are often thought of as not being important for business, but competitive advantage happens by prioritizing these areas of social justice.  
How do we have these conversations that are hard to hear? Consider that when we do, we see things that lead to change such as diversity within the ranks. When there are more diverse people at the table making decisions, there are going to be things raised that otherwise wouldn't if such diverse voices and perspectives weren't represented at the table. 
Share this post: