Quality Forum Review: Impacting Patient Outcomes Through Pharmacist-Led Virtual Care Model
The PQA Quality Forum Webinar is a regular, recurring series on healthcare quality topics with a focus on medication use and medication services. It is a forum for educating and engaging with PQA members and quality-focused healthcare professionals. 
PQA's July 21, 2022, Quality Forum welcomed speakers from Cureatr to discuss their pharmacist-led, patient-centered virtual care model that impacts patient outcomes.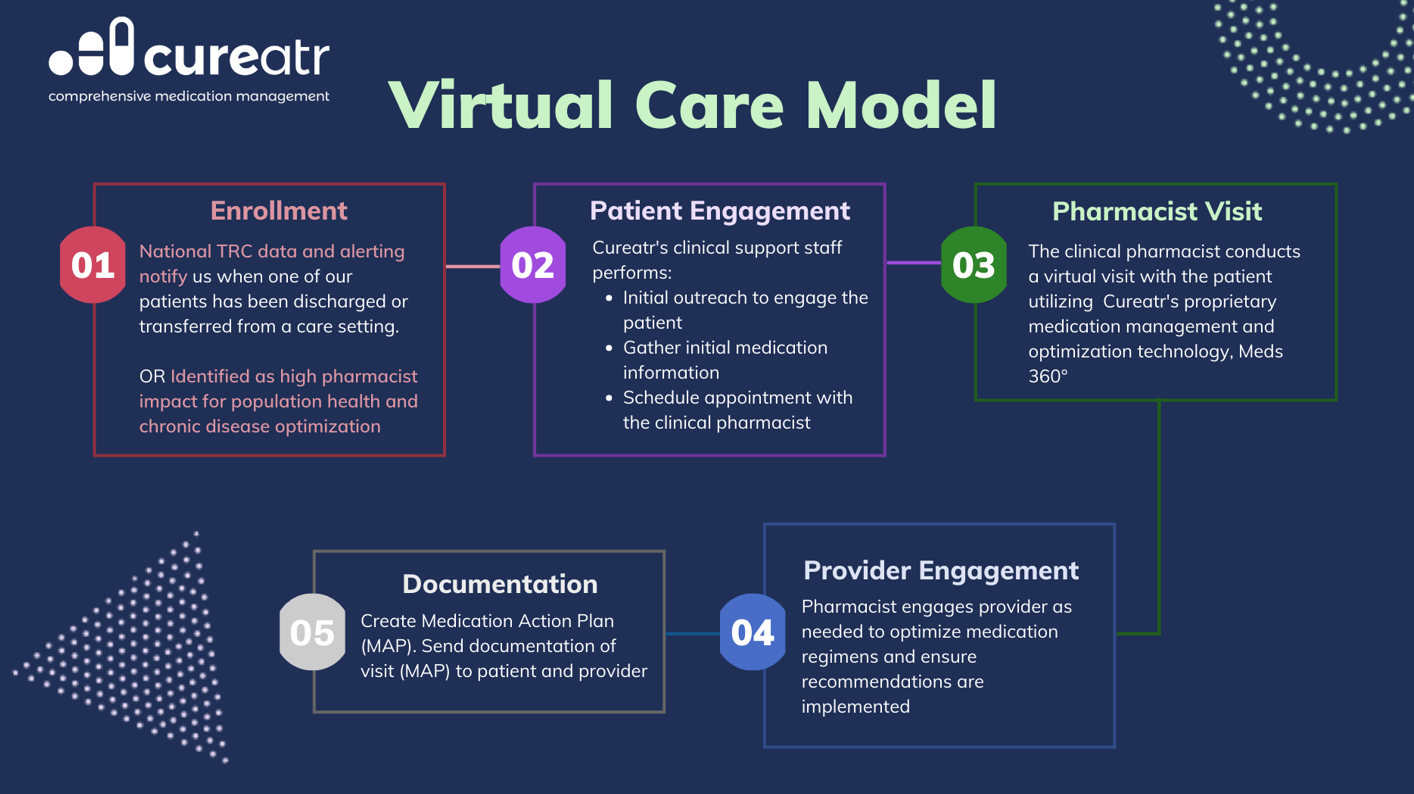 Priyasha Sarna, PharmD, BCPS, CDCES, Clinical Pharmacist Program Leader,  opened the webinar by describing the current opportunity in the U.S. healthcare system for virtual clinical pharmacist incorporation into medical teams. She highlighted the opportunity for pharmacists to positively impact patient outcomes and Cureatr's mission " ...help health plans, healthcare organizations, and patients make sure medications are taken appropriately, effectively, and most of all, safely..." 
Tram Thai, PharmD, BCACP, AE-C, Director of Clinical Services, detailed the clinical pharmacist's role in medication optimization through medication management services with the five key components of Cureatr's virtual care model:  
P

atient enrollment

 

P

atient engagement

 

V

irtual pharmacist visits

 

P

rovider engagement

 

D

ocumentation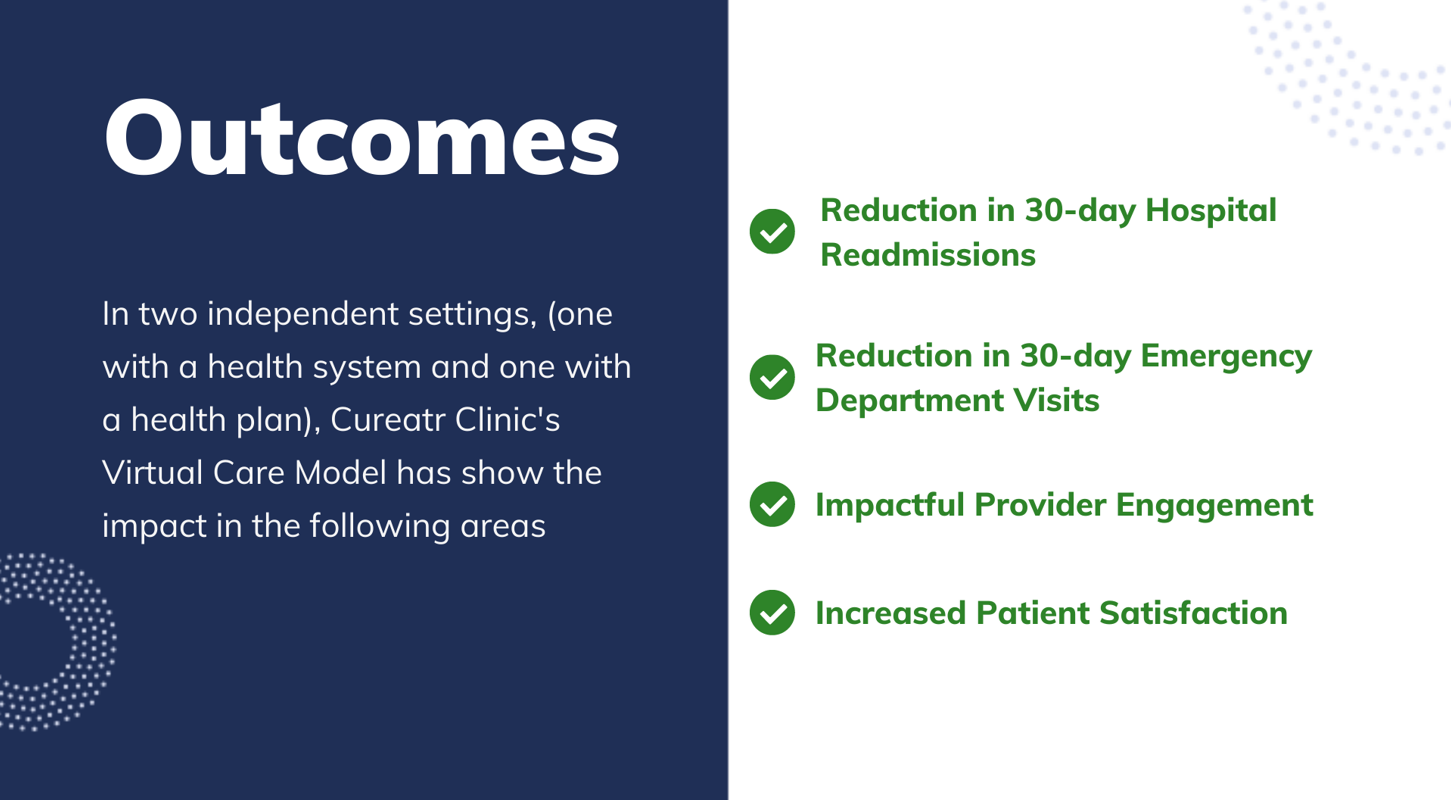 Cureatr's technology has enabled multilingual, pharmacist-led interventions to aid in chronic disease management, polypharmacy management and transitions of care for discharged patients. Cureatr has seen a 50-80% patient engagement rate after referral.  
Due to pharmacist access to both medication and clinical patient records, in one practice the team identified 611 medication problems with 224 required provider interventions. The clinical pharmacist team's work resulted in a 76% provider acceptance rate via phone calls and a 55% provider acceptance rate via medication action plans. Cureatr's work led to a nearly 63% reduction in 30-day readmission rates and a 3.4% reduction in emergency department visits.  
Zarah Mayewski, PharmD, BCPPS, Vice President of Clinical Services, highlighted the three main challenges of launching clinical pharmacist services: organizational engagement, patient engagement, and provider engagement.  
Mayewski shared methods to overcome these challenges, including emphasizing health outcomes-based goals and not simply one-time medication reviews. She stressed continued need for outcomes data for embedded clinical pharmacist models to depict the "silver lining" and value of pharmacists "pushing the needle" in value-based care. 
Share this post: