Measure Stewardship with Expert Input and Consensus-Based Process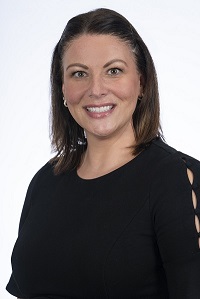 PQA follows a systematic, transparent and consensus-based development process to ensure that measures are important, scientifically acceptable, feasible and usable. However, the measurement lifecycle does not end when a measure is endorsed.  


PQA is not only a measure developer but is also a measure steward. A measure steward owns and is responsible for maintaining measures and working with program administrators to manage their implementation in quality programs. Once a measure reaches PQA endorsement, it moves from measure development into the measure implementation and maintenance stage of the PQA measure life cycle.  
The PQA measure maintenance process involves two types of reviews: ad-hoc and routine. An ad-hoc review can occur at any time and is a limited examination of the measure based on new information, such as updated clinical evidence or guidelines, or approval of a new class of medications. A routine review occurs at scheduled intervals, usually every three years, and consists of a comprehensive evaluation of the measure based on a literature review of recent studies and clinical practice guidelines, analysis of measure performance rates, public comments and user feedback, and input from subject matter experts. 
PQA follows a consensus-based process for any measure update considerations. First, PQA conducts an internal review of any potential changes and assembles supporting information and information to facilitate reviews by two key PQA panels: the Measure Update Panel (MUP) and the Quality Measure Expert Panel (QMEP).  
The Measure Update Panel (MUP) is also a select group of 20-25 PQA members who assess recommended updates to PQA-endorsed measures to ensure that measure updates reflect current evidence, guidelines, and standards. MUP members participate in the revision of PQA endorsed measures to improve clarity, consistency, and harmonization with other measures. MUP members also propose measure update considerations that are clinically appropriate and evidence-based to enhance the value the PQA measures. 
The MUP is responsible for evaluating recommended measure updates and ensuring that the potential updates reflect current evidence, guidelines and practice standards while still maintaining the original intent of the measure.  
As discussed in previous blogs, the QMEP is a standing panel composed of 20-25 members with expertise in measurement science, clinical practice, data analytics, quality improvement and measure use. QMEP members have extensive experience serving on PQA-convened measurement groups and are selected by PQA staff through an annual self-nomination process.  
The QMEP has the additional responsibility of considering how recommended measure changes may impact continued scientific acceptability and performance gaps, including evaluating the effects of measure changes on performance rates and measure score reliability through testing conducted by PQA staff and external partners.   
Both MUP and QMEP votes must meet PQA consensus-based standards of > 60% majority and at least 2/3 of panel members completing the vote to pass.  
Measure updates are either material or non-material in nature. A non-material change is a noncontroversial and straightforward modification, such as a language clarification that does not impact measure logic. Non-material measure updates may be brought to the MUP for informational purposes, but do not require a vote and are not reviewed by the QMEP. However, a material change to a PQA measure must be reviewed and voted on by the MUP and QMEP before being approved. A material change is any measure modification that may substantially impact measure calculation, including but not limited to: 
Changes to

the measure logic

 

Addition or removal of

classes of medications

 

Modifications

to

the

population being measured

, including new exclusions

 

Inclusion of new data sources

 
Potential actions that can be taken after a PQA measure maintenance review include: 
Retain/No change - keep the current specifications and

with

non-material

changes. 

 

Revise - update the measure's current specifications to reflect new information

with material changes

. 

 

Retire

–

consider

measure retirement

when

the measure no longer

meets standard measure

criteria

.

 
Share this post: