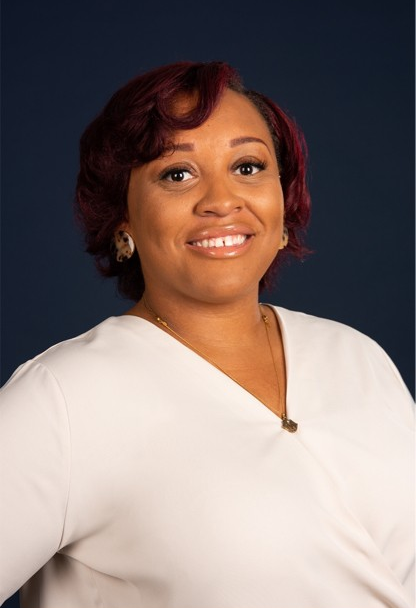 This guest blog is one in a series by sponsors of the 2022 PQA Annual Meeting on the utilization of the EQUIPP platform to promote performance improvement on medication-related quality measures while engaging transparency between health plans and pharmacies. The views shared in this series are those of the author and do not reflect any PQA positions.
The History
Pharmacy Quality Solutions has hosted performance data on medication-related quality measures in the EQUIPP® platform since 2013. The platform's purpose is to serve as a transparent information management tool providing insight into a pharmacy's performance quality programs hosted by partnering health plans. EQUIPP® now hosts payer performance data and information for over 90% of all Medicare Part D covered health plan patient lives. In fact, EQUIPP now hosts over 42 million lives across multiple lines of business including Medicare, Medicaid, Exchange and Commercial patients.

Between 2019 and 2021, PQS has significantly contributed to the industry's further understanding of how to utilize pharmacy as a clinical practice by helping to bring awareness of the impact pharmacy staff can have on their communities.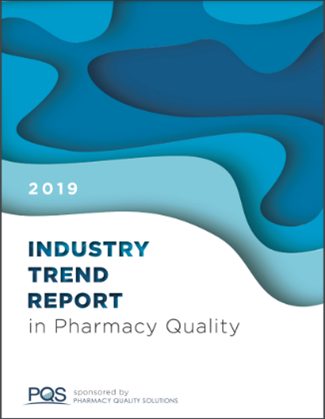 In 2019, PQS published the inaugural industry trend report in pharmacy which examines trends in perceptions, performance, approaches, and considerations as it relates to pharmacist-provided services along with value-based performance programs. In an effort to expand on how pharmacists can engage with patients in their community and their clinical capabilities, PQS and Humana partnered to launch a new outcomes-based pilot program within EQUIPP®. Humana provided incentives to pharmacies as they improved patient outcomes for specific diabetes quality measures within the EQUIPP® dashboard.
In the October 2021 edition of the American Journal for Managed Care, EQUIPP® was highlighted in an article on how a collaborative effort of MAPD plans with community pharmacies could impact vaccination rates for pneumonia and influenza by providing low site of care cost immunizations to the populations served. (Sheer et al., 2021).
The Present
EQUIPP® was designed to engage with pharmacy staff by providing quality measure performance information from participating health plans. EQUIPP® helps payers and providers foster quality improvement collaborations and achieve performance strategies with standardized, benchmarked data, and analytics. EQUIPP® has changed how that collaboration can improve the quality of medication use to view the data in a common way. EQUIPP® hosts a range of performance measures from measure stewards such as PQA, according to detailed specifications. Patients not meeting the intent of the quality measure can be identified in EQUIPP® to prioritize targeted improvements. The My Programs tab allows health plans to further tailor their quality improvement programs and provide pharmacies with enhanced transparency into financial related details.
The Future

Technology continues to expand its capabilities in the pharmacy industry and these evolutions are impacting how the developed services yield better patient outcomes. EQUIPP® as a web-based data tool for pharmacies will be moving forward with the trend of improvement and responding to the feedback from our users. PQS has created a new and improved platform, redesigned to provide an enhanced user experience enabling proactive approaches to quality improvement. The new user-friendly display is customizable for pharmacies by selecting and saving filters in the dashboard along with other features in a responsive design. An enhanced patient-center data view allows pharmacies to see all patients attributed to a measure, viewing patients holistically and not only by measure, and utilizing a newly innovated documentation tool to support patient care.   
PQS strives to optimize the most important health initiatives of our pharmacy and health plan partners, ultimately encouraging the move into the creation of a healthier world. We believe that the evolution of the EQUIPP® platform will further those developments allowing for access to streamlined data to be used to the advantage and progression of the healthcare industry. PQS is excited to unveil the new EQUIPP® to all our partners premiering in Fall 2022. PQS will continue to provide educational webinars, resources, and guidance on details surrounding our much-anticipated launch of the new EQUIPP®. EQUIPP® will continue to lead the 95% of US pharmacies partnered with us into success through quality improvement initiatives and programs hosted by our health plan partners.
For more information, please visit us at https://www.pharmacyquality.com/equippevolution/ or email us at [email protected].  
Brittany Boyd is the Senior Manager of Pharmacy Training and Support at PQS working directly with corporate pharmacy organizations and independent pharmacies to improve their performance on medication-related quality measures. She is a Certified Pharmacy Technician with 12 years of diverse pharmacy experience directed towards patient care and quality performance success. Boyd holds a Master's Degree in Healthcare Administration and incorporates her education with knowledge of the pharmacy industry to support strategic initiatives related to performance improvement. She has been with PQS for 4 years engaging with pharmacies to develop tactful, timely, and results-focused plans through utilization of the EQUIPP platform. Boyd is excited for the release of the new EQUIPP® platform and looks forward to the new ventures PQS will continue to lead its pharmacy and payer partners through.
---
References
Sheer, R., Nau, D., Dorich, N., McCullough, J., Boyer, A., Pickering, M., Campbell, P., & Pasquale, M. (2021, October 13). Medicare Advantage–pharmacy partnership improves influenza and pneumococcal vaccination rates. AJMC. Retrieved August 4, 2022, from https://www.ajmc.com/view/medicare-advantage-pharmacy-partnership-improves-influenza-and-pneumococcal-vaccination-rates
Share this post: