Five For Friday, June 17: Celebrating Success in Advancing Medication Use Quality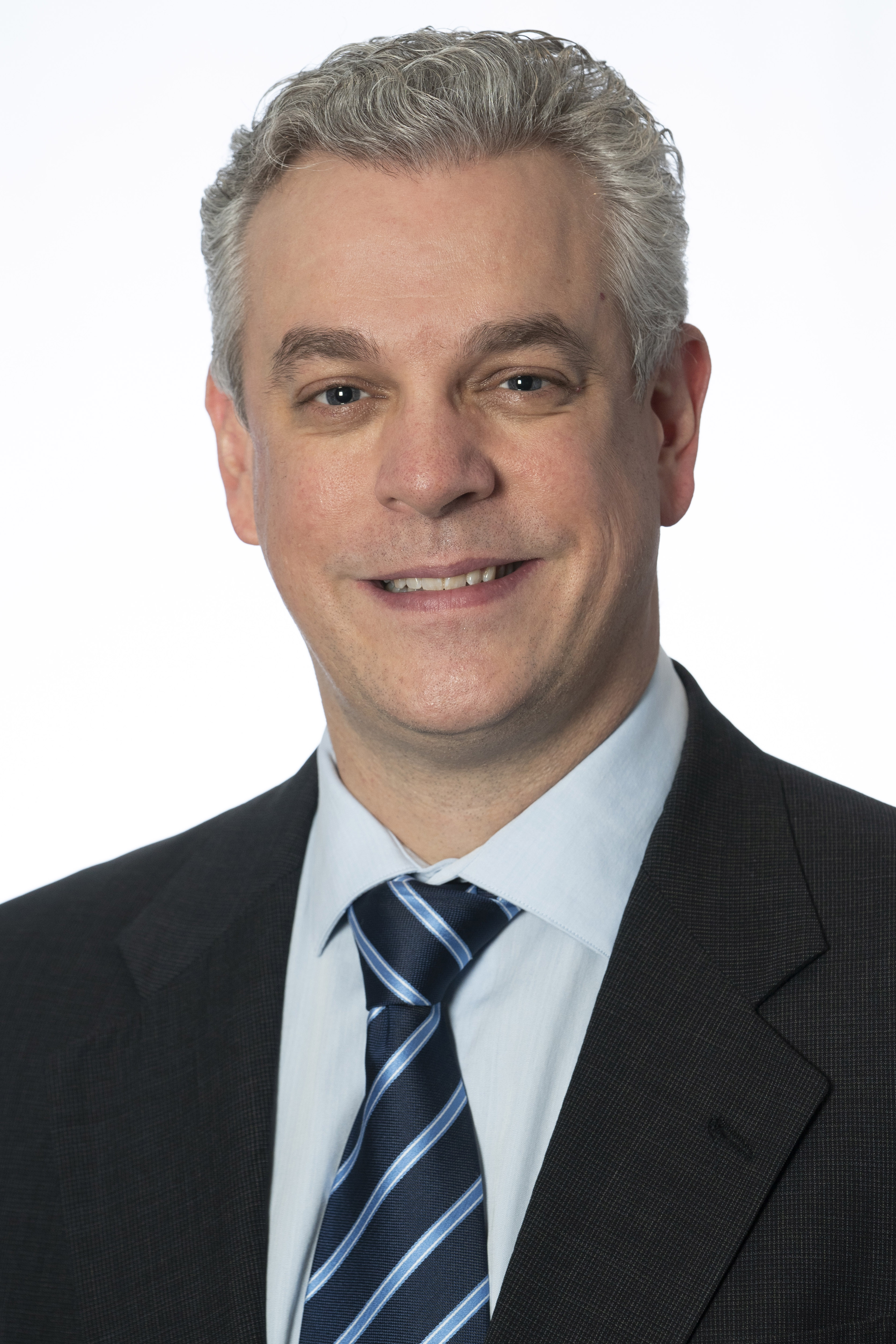 This past January, PQA published the first edition of the PQA Social Determinants of Health Resource Guide. The guide features 20 real-world SDOH services that are promising for improving the quality and safety of medication use.
PQA is expanding the guide now to include additional services and updated information about initiatives in the first edition. The deadline to submit new initiatives for the second edition is August 1.
You can read more about the guide and how to submit initiatives below. We also highlight our members' insights on addressing high drug costs, measuring person-centered outcomes and a patient-centered research agenda.  If you have news you'd like for us to spotlight in an upcoming Five For Friday, send us an email! 
-- Richard Schmitz, PQA Chief Engagement Officer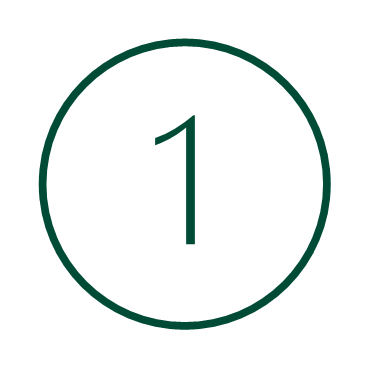 Addressing the High Cost of Drugs  
UPMC Health Plan's Chronis Manolis says the pandemic has elevated the pharmacist profession and empowered pharmacy programs to close gaps in care, support whole-person health and improve the customer experience. He says UPMC has taken steps to improve access and reduce cost barriers to high-value drugs, including moving all formulary-brand drugs to the generic tier, under the assumption that patients will see a long-term health benefit with better access to medication.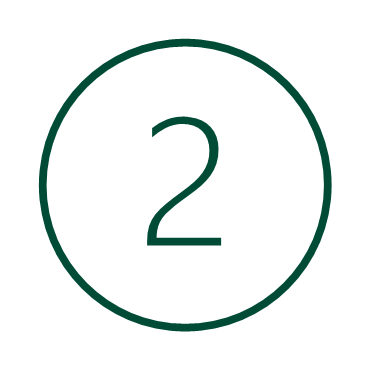 Considering Person-Centered Outcome Measures  
NCQA's person-driven outcome measures are advancing person-centered care based on results from pilot programs. Early results show that when patients identify care goals and are supported in tracking and updating those goals, they can experience improved outcomes and strengthened relationships with their providers and care team. Person-driven outcome measures may even have the potential to address inequities on an individual and societal level.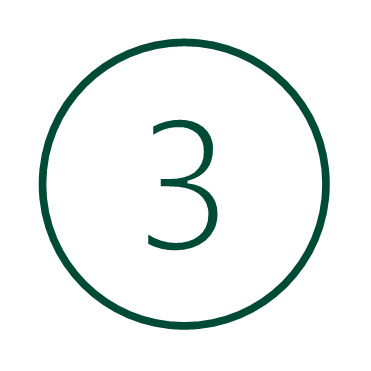 Creating an SDOH Research Agenda with Patients and Pharmacists
During a 2022 PQA Annual Meeting breakout session, PQA's DeBran Tarver, PhD, MPH, and Megha Parikh, PhD, MS, revealed some unexpected insights from a patient-centered workshop managed by PQA and the Patient Advocate Foundation. The project brings together patients and pharmacists in a planning committee to create a patient-centered research agenda focused on addressing SDOH in the community pharmacy setting. Read more about the session in AJMC.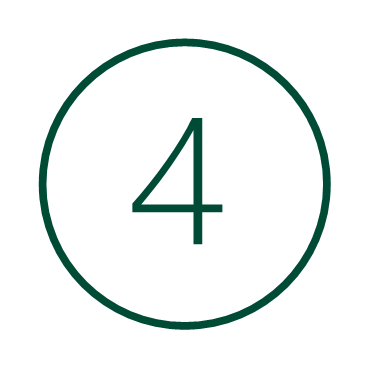 Call for Additional SDOH Services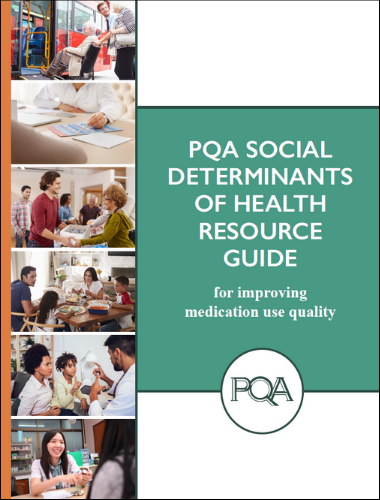 Healthcare practitioners have taken many approaches to address SDOH factors impacting the communities they serve. PQA is expanding the SDOH Resource Guide, which covers services that address seven SDOH barriers:
Cost of Medications  
Cultural or Literacy Barriers  
Decent, Safe and Affordable Housing  
Food Security  
Screening for Unmet Needs  
Social Isolation  
Transportation 
PQA also will expand the guide to include pharmacy-based or pharmacy-involved SDOH services that were launched or greatly expanded in response to COVID and are being continued post-pandemic
You can submit feedback and interventions for consideration at the
PQA website
by
Monday, August 1
.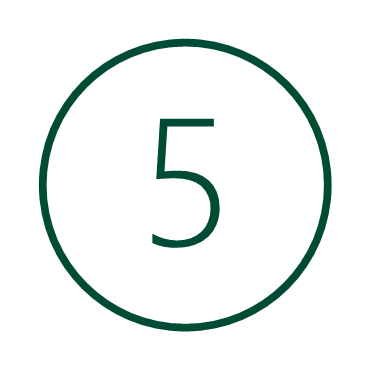 Your Next Engagement Opportunities
Network, Learn and Collaborate with PQA 
PQA's next

Quality Forum Webinar

is

Thursday, July 21,1-2 pm ET

. This forum will provide an overview of integrating a pharmacist into the patient's care team and an impactful practice model from Cureatr Clinic. We will be joined by Priyasha Sarna, Clinical Pharmacist Program Leader, and Zara Mayewski, VP of Clinical Services, at Cureatr. 

Register today!
Register for PQA's 2nd Quarter 

Stakeholder Advisory Meeting

, 

Wednesday, August 10, 1-2 pm ET. 

PQA SAMs are members-only events that are held quarterly to share current and relevant measure development and maintenance updates with members. A registration link is available in the 

Member Resources Library. 
Join PQA Chief Executive Officer Micah Cost at Qualipalooza 2022: The RISE Quality Leadership Summit, June 28-29, 2022, in Las Vegas. Connect with Micah and over 20 industry professionals during strategy-enhancing sessions that cater to interdisciplinary teams in quality improvement. Register today!
Share this post: