Q&A with PQA Board Member Ronna Hauser
PQA's Board of Directors represents a diverse group of thought leaders and experts in healthcare, who understand how medication optimization improves patient outcomes and supports a value-based care system. Their expertise helps PQA advance the safe and appropriate use of medicines. This blog is one in a series profiling PQA's Board members.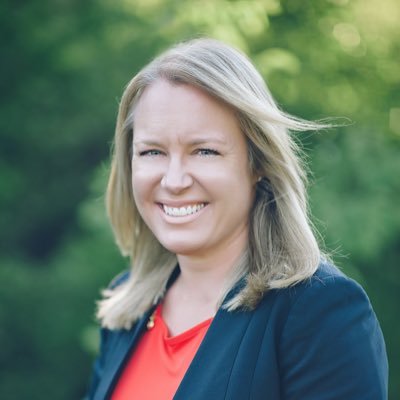 Ronna Hauser is a PQA Board member. She is the Senior Vice President of Policy and Pharmacy Affairs for the National Community Pharmacists Association (NCPA) and has been a board member since 2017. Her second term as a PQA Board member concludes this year. Recently, she shared with us her background, experience and insights on PQA's work.   
Tell us about your background and your work as Senior Vice President of Policy and Pharmacy Affairs at NCPA? 
My role at NCPA is to advocate on behalf of small businesses and independently owned community pharmacies. Primarily, I am the liaison for federal government agencies advocating on behalf of our members.  I work to ensure, first and foremost, CMS and the Part D team are educated on community pharmacies' role in the Medicare Prescription Drug Benefit. At NCPA, we offer our recommendations on issues related to pharmacy quality.  
Tell us about NCPA's involvement with PQA. What do you gain through your engagement with PQA? 
NCPA has been engaged with PQA from the very beginning. We were involved with the formation of PQA and have been involved with the organization ever since.  PQA is vital to bring various stakeholders together around a common table and work towards solutions related to measuring quality in pharmacies, and measuring quality of the pharmacy benefit in Medicare Part D. I am thrilled to continue to be engaged moving forward with PQA.   
As a pharmacist and public policy specialist, what is the unique perspective you bring to PQA's work and medication use quality? 
One unique aspect of my role at NCPA is to promote the use of PQA measures and their uptake by CMS. We feel that PQA has a diverse group of stakeholders. The measures created through the PQA process are very important and impact patients, pharmacies and payers. It's the perfect environment to advocate for measures that are the most applicable in the pharmacy space.  In my role, I work to ensure that measures are being used appropriately, are taken up by CMS and utilized beyond the Part D program. A primary focus for PQA from the start was to ensure a high level of quality in the Part D space, but over time PQA has expanded, and their measures are used in many different programs.  
From a NCPA perspective, we are excited about the direction that PQA is taking. We are excited about the work currently being done on pharmacy level measures to be used by pharmacies such as those who participate in the Community Pharmacy Enhanced Services Network, a clinically integrated pharmacy network. We believe there are a lot of additional uses in the future for PQA measures.  
How would you describe PQA's value for our healthcare system? 
We've seen an increased focus on quality in healthcare and increased use of measures by physicians, hospitals, nursing homes and other healthcare professions. It's equally important to have measures that apply to pharmacies. We feel that the work that PQA has done throughout its history to create measures for health plans can also be utilized to measure pharmacy level quality, based on a pharmacy's entire pharmacy population. We feel that PQA is the right place for that and are pleased with the direction that PQA has taken as well as the continued focus on integrity of measures currently in the marketplace.  
Our healthcare system continues to evolve in many ways. What do you see as the future for quality improvement in medication use and medication services? 
A big focus for NCPA is to ensure that our members are engaged in clinically integrated networks. We are focused to ensure that pharmacies are being paid for the clinical services they offer and that they are paid directly from the medical side of the benefit. We see that pharmacists are expanding their role in the provision of services in addition to the dispensing of prescriptions. 
One important role that will continue to evolve in the future is the use of clinical measures at the pharmacy level as pharmacists expand their clinical services. There are measures being created today that show great promise in the future for the utility and value of community pharmacists in expanding their services. COVID-19 has shed a brighter light on the level of service that community pharmacists can provide to patients in their local neighborhoods.  
As you look back over your five-year tenure as a PQA Board member, what have been PQA's greatest accomplishments? 
It's a bittersweet ending to my time at PQA, but I hope to remain active with PQA after completing my time on the board. I am very happy for PQA's bright future and the new board members who have been selected moving forwards. While I was a PQA Board member, some of the greatest achievements were to ensure the focus on pharmacy level measurement and data integration from pharmacies. Another was to shine light to health plans on the value and role that pharmacies play and that looking at the entire population base of the pharmacy is vital. I am very pleased with the direction PQA is taking.  
I'm also proud to have worked collaboratively as a representative of NCPA and as a PQA board member to educate CMS as to the application of quality in the pharmacy space, the need for greater focus on the Part D space in pharmacy quality and potentially moving towards a pharmacy quality system in the Part D space in the future. We've seen positive signs from CMS in the past few years and expect CMS engagement in this space to grow. I'm excited to see the direction PQA is taking on the creation of new measures and the role of pharmacy quality in healthcare. I'm also excited to see the direction that CMS might take in the future to take a more in-depth look at the role of pharmacy quality in the Part D program.
Share this post: