Q&A with PQA Board Vice Chair Mike Duteau
PQA's Board of Directors represents a diverse group of thought leaders and experts in healthcare, who understand how medication optimization improves patient outcomes and supports a value-based care system. Their expertise helps PQA advance the safe and appropriate use of medicines. This blog is one in a series profiling PQA's Board members. 
Mike Duteau, RPh, is PQA's Board Vice Chair for 2021. He is president of Noble Health Services, a division of KPH Healthcare Services, and has been a member of the PQA Board since 2019. Earlier this year, he shared with us his background, experience and insights on PQA's work.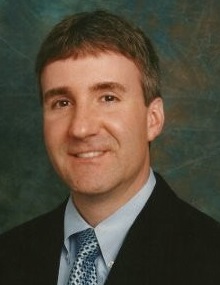 Tell us about your background and how you came into your current position as president at Noble Health Services?
I was fortunate to be able to join the KPH Healthcare Services team and have since held various management positions within the company. As VP of Pharmacy Operations, I had oversight of 100 pharmacies and, due to the efforts of a very talented team, was able to help develop and implement our Central Fill solution that allowed our pharmacists to spend more quality time with our patients.  I was also encouraged and supported to develop numerous programs designed to improve patient health while lowering costs associated with poor adherence or lack of access to pharmacy care. 
We launched our Delivery at Discharge (meds to beds) initiative as one of the first pilot programs in the country and, in partnership with a regional health plan, we developed a fully value-based population health management program for diabetic and hypertensive patients.  Once these pilots became established programs, I was offered the opportunity to manage Business Development and Government affairs for all four of our divisions (Community pharmacy, PBMs, mail order, LTC pharmacy services and specialty pharmacy.) 
In my new role, I spent half of my time helping develop new programs and relationships while spending the other half focused on patient and pharmacy advocacy at the state and federal levels.  Finally, for the past three years, I've had the privilege of overseeing our specialty pharmacy division, Noble Health Services..
Tell us about Noble Health Services' involvement with PQA. What do you gain through your engagement with PQA?
It is an honor to be part of the PQA "family" – the team is extremely talented and dedicated, as are my fellow board members.  PQA is one of very few organizations who can successfully pull together all industry stakeholders to collaborate toward one common goal, despite the sometimes competitive or adversarial nature of certain business sectors.   My engagement with the PQA team and members allows me access to individual and collective insights that help my organization improve our approach to patient care.
As the leader of a specialty pharmacy that serves patients across the United States with complex and chronic conditions, what is the unique perspective you bring to PQA's work and medication use quality?
I believe that PQA must continue to develop measures specifically for specialty pharmacy.   Complex and chronic conditions require a different approach to providing pharmacy care and services.  Understanding that pharmacy measures must represent patients in all settings, it is also important for measures to be tailored where necessary and then standardized in a manner that allows all stakeholders to implement and utilize them.
How would you describe PQA's value for our healthcare system?
"Universal."  While each part of our healthcare system provides care in a different setting and capacity, we are all intertwined and collectively responsible for the management and, ultimately, improvement of a patient's health outcome.  By developing and advancing pharmacy specific measures, PQA provides everyone with a necessary standard upon which to build.  Ultimately, you cannot improve what you don't measure and utilizing a well-developed and fully tested starting point is critical to our success.
Our healthcare system continues to evolve in many ways, what do you see as the future for quality improvement in medication use and medication services?
While medication adherence, and associated measures, have advanced greatly in recent years, we still are just starting to discover the true opportunities for improving health outcomes related to proper medication use.  Adherence is comprised of many components but prominently, it consists of two main categories – remembering to pick up your medications and remembering to take your medications.  Currently, we are sophisticated in the ways we measure picking up medication but have yet to fully identify best practices to ensure patients consistently take medications in a timely and accurate manner. 
A positive outcome of the pandemic is that medication delivery services and digital patient communication methods were rapidly and greatly expanded, increasing access to medication and pharmacy services as well as information for providers. It also highlighted an already growing focus on social determinants of health, especially how PQA can work with providers, health plans, and health systems to identify new ways to improve access as well as care. 
As PQA's Board vice chair for 2021, what are your goals for the organization this year?
My top priority is to ensure that I am well positioned to best support our mission, our Board, and Jerry Penso in his role as Chair, while exhibiting the exemplary leadership that continues to be synonymous with PQA.   As importantly, I feel that it is imperative for us to identify those "lessons learned" during the COVID-19 pandemic and incorporate them into how we move forward as an organization and an industry.   Specifically, analyzing the role of technology development and adoption during the pandemic will be important to understand the future needs of our patients and providers and how PQA can provide solutions.  
Finally, the pandemic rapidly exacerbated the disparity and impact of social determinants of health relative to our most vulnerable populations.  Better understanding these issues will allow us to make well informed decisions on how to develop and implement solutions that ensure pharmacy services are more accessible, more cost effective and especially more "care effective."


Hanna Neal, a pharmacy doctoral student at Notre Dame of Maryland University, was a 2021 PQA Advanced Pharmacy Practice Experiences (APPE) student.
Share this post: