This guest blog is one in a series by sponsors of the 2021 PQA Annual Meeting on emerging trends in medication use quality. The views shared in this series are those of the author and do not reflect any PQA positions.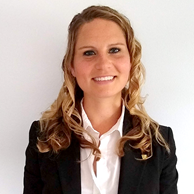 Achieving health equity
Health inequity among our communities is a fact hard to ignore. At Walgreens, we believe in health equity, the idea that everyone deserves a fair opportunity to be as healthy as possible. But it isn't just an idea—it's a mission that we pledge to achieve.

The arrival of COVID-19 brought to light health disparities across communities. In fact, even though healthcare spending in the U.S. has risen as a percentage of U.S. gross domestic product (GDP), health equity has actually declined over the past 25 years. And the numbers keep stacking up for minorities. Black adults are 60 percent more likely to be diagnosed with diabetes than non- Hispanic white adults, and Asian Americans, Native Hawaiians and Pacific Islanders have twice the risk of developing diabetes compared to the general population.

Banding together to take health equity to the next level

Achieving health equity in our communities will take a combined partnership between community leaders and organizations, local government representatives, and partners across the healthcare ecosystem. We must address the fact that some racial and ethnic minorities in our country experience a disproportionate burden of preventable disease, death and disability as compared with nonminorities. Yet while behavior and genetics influence an individual's health, social determinants of health such as economic stability and quality of education can play an even greater role, presenting physical and invisible barriers that prevent equitable access to expertise, care and medication.

As health inequities becomes more prominent, it's vital that all organizations show an understanding for and a commitment to achieving health equity among the underserved. Although not every health disparity can be solved from inside the healthcare industry, we can work collaboratively on closing gaps in care, providing affordable access to health screenings, medications, vaccinations and immunizations; caring for the whole person, including mental health and wellness; and personalizing the care experience.

To support health equity, organizations can:
Invest in and align with local community organizations that work to address social determinants of health
Remove barriers to care, such as helping members navigate plan changes
Prioritize measures that address total health, implementing solutions to advance health equity and monitor progress toward health equity
Leverage community pharmacies as the convenient access point for many patients in underserved populations
Taking action to improve health equity in our communities



Combatting healthcare disparities to expand health equity will take innovation and commitment, and Walgreens understands that. As a partner in the community, we want to help you and your organization advance health equity and close gaps in care by identifying and removing barriers to access; collaborating to support patients throughout their healthcare journey; building trust within our communities; fostering relationships to securely collect and share data to gain a clear picture; and making an intentional, focused effort to ensure that minority populations are not left behind.
For a deeper look into how Walgreens is addressing health disparities, visit our newsroom: Walgreens Addressing Health Disparities in Chicago's Underserved Communities with New Pharmacy and Healthcare Initiatives

Dorothy Loy, PharmD, MBA, is Senior Director, Pharmacy Services, at Walgreens.
Share this post: