Addressing Social Determinants of Health in Different Populations
PQA hosted a November 2019 national forum, Caring for the Whole Patient, to showcase emerging best practices to address the social determinants of health (SDOH) and the role of pharmacists. Building on the forum and PQA's other work, PQA is developing an SDOH Resource Guide and accepting contributions for the first edition through September 30. This is the first of a three-part blog series revisiting the 2019 forum.
Kicking off PQA's forum on best practices and scalable solutions was the session on Addressing Social Determinants of Health in Different Populations. The speakers were Angela Hagan, MPA, PhD, from Humana, Brooke Hudspeth, PharmD, of The Kroger Company, and Amina Abubakar, PharmD, of Rx Clinic Pharmacy. Their shared expertise and personal experiences provided key insights on patient care and SDOH.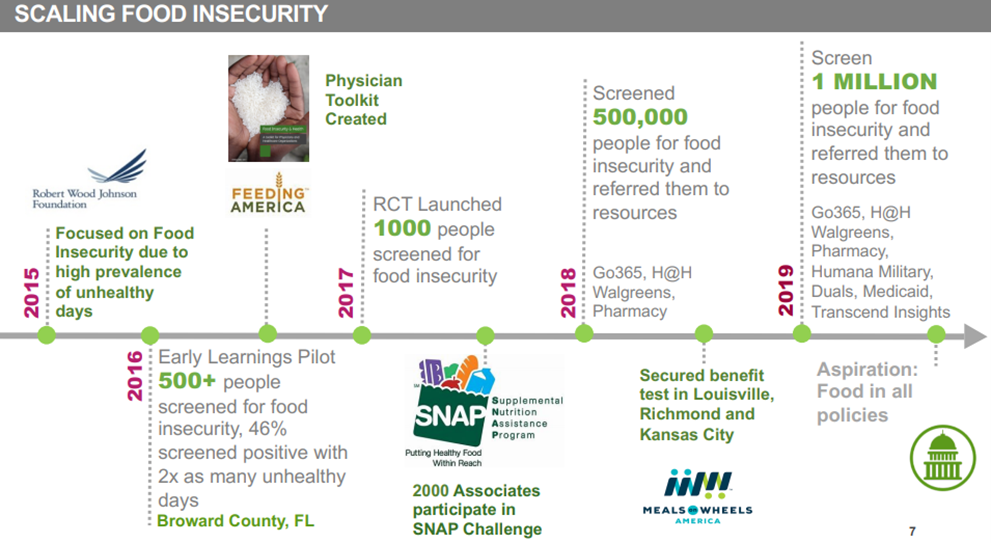 There is no blanket solution to providing quality care for patients. There are many aspects of SDOH, such as food insecurity, loneliness, transportation, or challenges with childcare, that contribute to poor rates of patient medication adherence.
One key to quality care, Abubakar said, is to take a more holistic approach to understand patients as a whole person that may have many factors that influence the way they take their medication. While community-based pharmacies and health workers can provide resources and refer patients to effective solutions, other factors such as self-motivation, shame, guilt and personal SDOH also play a part in a patient's medication adherence.
Hagan referred to the numerous studies that show how food insecurity and loneliness play a dominant role in SDOH. For patients who experience economic uncertainty and hardship, medication may not be as high a priority as putting food on the table. Patients who suffer from loneliness or social isolation can experience other physical or psychological symptoms that can negatively impact their health.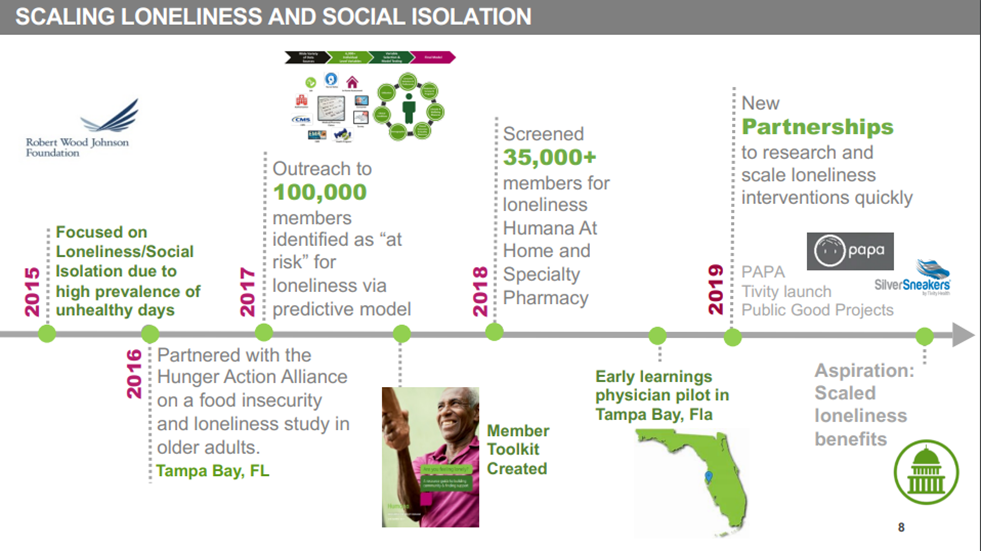 To address issues related to SDOH, Humana created Zoom In, a platform that directs users to nearly 50,000 resources around the United States and identified at-risk communities.
Abubakar stressed the importance of community-based pharmacies as they have the most personal contact with patients. Furthermore, she said pharmacy delivery drivers have a critical role to play as they drive to patients' homes and hear their personal stories. Often these drivers can obtain crucial data from patients and refer them to necessary recourses. Abubakar sees the potential in a chain-of-command approach when communicating about a patient back to other healthcare providers.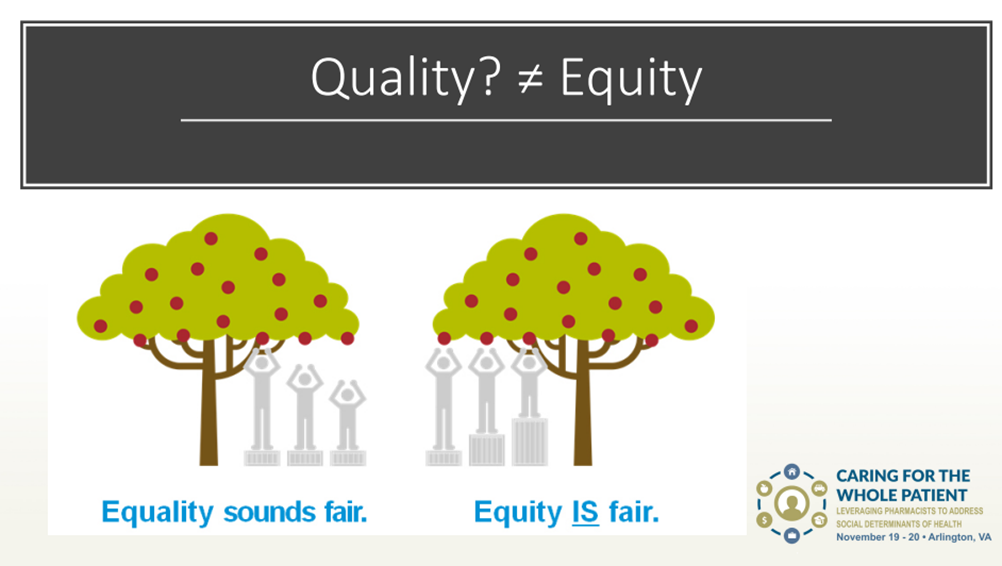 Ultimately, it is vital to understand each aspect of SDOH due the impact on both patients and health care costs. Abubakar differentiated between equality, where all patients receive the same care, and equity, where the patient's care is based upon their individual situation and addresses their issues related to SDOH.
Diabetes prevention programs (DPP) educate pre-diabetic patients and can provide helpful resources. Unfortunately, certain patient groups, including men, Medicare patients, racial or ethnic minorities, and patients with disabilities are not receiving the benefits of these programs compared to other patients. Specific geographic locations impact these disparities as well when patients lack regional access to these programs. Armed with this knowledge, DPPs have expanded their digital and telehealth resources to reach patients who are unable to meet face-to-face. Hudspeth, a diabetes educator, spoke on another crucial aspect to quality care, early intervention. She emphasized the importance of disease prevention for health. Early intervention can delay or prevent type 2 diabetes.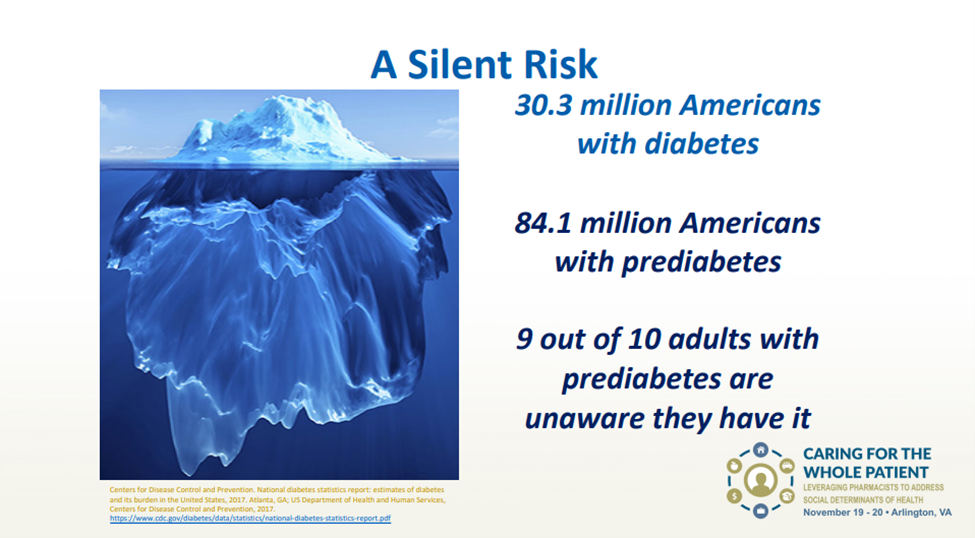 Unfortunately, nine out of ten adults with pre-diabetes don't know their status.
Hudspeth also discussed how DPPs continue to evaluate their effectiveness. By addressing SDOH and providing resources that consider cultural environments, financial burdens and other impacting factors, they have increased retention and enrollment in these programs.
Throughout the session, Hagan, Hudspeth and Abubakar all stressed the important role community-based pharmacies play in understanding SDOH and patients as a complex person.
You can view the entire forum on PQA's YouTube channel. This session on Addressing Social Determinants of Health in Different Populations begins at 16:52 with Hagan's presentation.
Cameron Wilson, a strategic communications major at Elon University, was PQA's inaugural Washington Health Industry Communications Internship program participant in 2020.
Share this post: