2020 Leadership Summit Focuses on SDOH
The 2020 PQA Leadership Summit was a one-day, online event, November 5, focused on the social determinants of health. The event engaged summit attendees to help PQA determine the scope and focus of an SDOH resource guide that PQA will develop in 2021. PQA is focused on SDOH interventions that hold promise for improving the quality of medication use and where pharmacists are best positioned to provide screening, evaluation and services.
You can now view select sessions from the summit.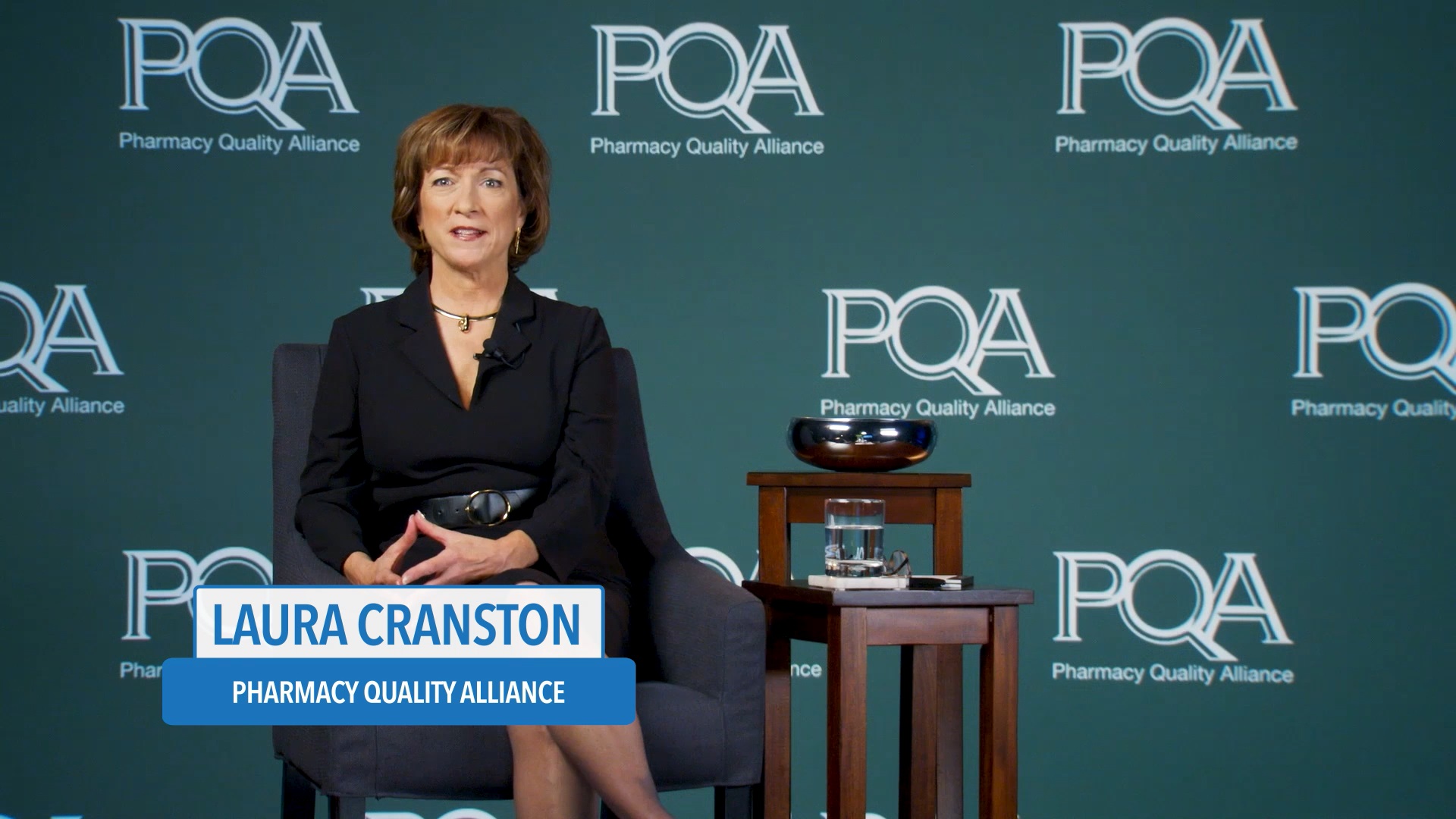 The summit began with a conversation between PQA CEO Laura Cranston and SCAN Group and Health Plan President and CEO Sachin Jain on "Addressing SDOH to Improve Quality for All Patients."
Cranston and Jain discussed some of the most challenging SDOH issues, including social isolation and loneliness; the lack of incentives healthcare organizations have to serve underserved communities; and how to effectively deploy a variety of healthcare professionals and community workers to address SODH barriers. You can read more about Jain's work and views on SDOH in an October 30 PQA blog.
The second session highlighted "Promising Practices to Address SDOH through Pharmacist Provided Care." It featured by Jill Regan, Director, Relationship Management, LexisNexis Risk Solutions, and Lilian Ndehi, Associate Vice President, Patient Safety and Pharmacy Stars, Humana. PQA Senior Director of Communications Richard Schmitz moderated audience Q&A.
Regan focused on the services pharmacies can provide, the issues they're best positioned to address and how to integrate SDOH services into the pharmacy workflow. Ndehi shared highlights from two real-world projects, where Humana is leveraging pharmacist-provided care to address SDOH barriers impacting medication adherence.
PQA Senior Director of Research Patrick Campbell explained PQA's interest in SDOH, reviewed PQA's SDOH and medication access research portfolio, and described seven "SDOH Factors in Focus: Opportunities to Improve Care Access and Quality."
PQA is interested in SDOH because addressing the complex circumstances in which individuals are born and live is important to advancing medication use quality and helping individuals achieve good outcomes. Campbell provided an overview of PQA's foundational research that aims to understand the complex interplay between SDOH and health outcomes lays the foundation for  initiatives to improve medication access and quality.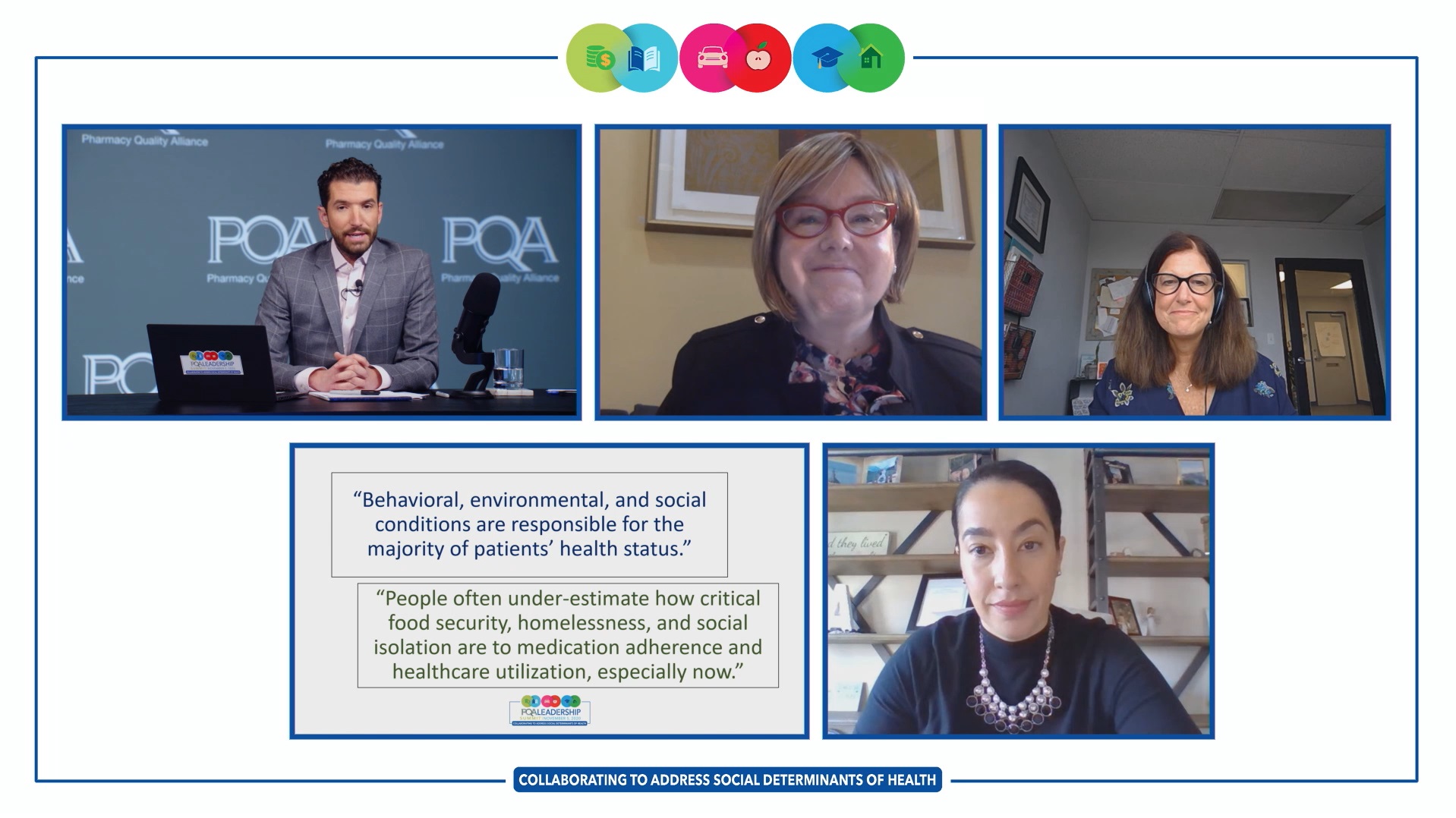 PQA Director of Stakeholder Engagement Loren Kirk hosted a panel discussion with "Summit Attendee Perspectives on SDOH." The panelists included:
Maureen Hennessey, Senior Vice President, Director of Value Transformation, PRECISIONvalue
Libby Hoy, Founder and Patient Family Advisor, PFCCpartners
Helen Kourlas, Assistant Vice President of Clinical Strategies, Healthfirst
Joanne Bayouk, Vice President of Clinical Strategy for HealthPointe Solutions, was scheduled to participate on the panel and shared her thoughts in a new white paper on the role of artificial intelligence in supporting SDOH services.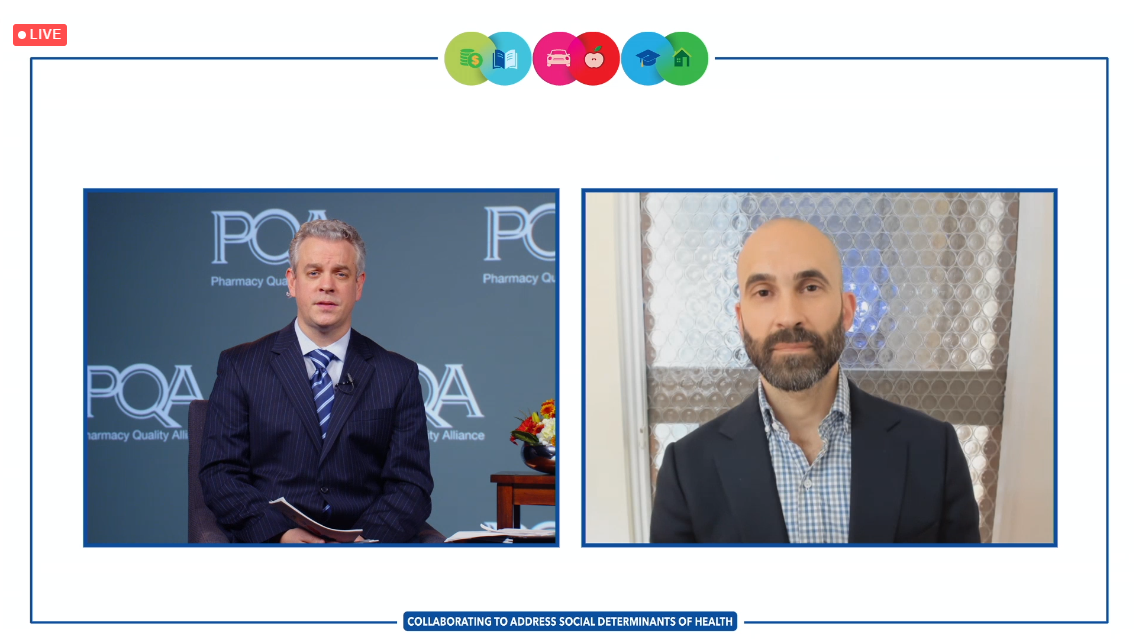 The summit's SDOH discussions concluded with "A Look Ahead: Forecasting SDOH Policy and Initiatives for the Coming Years." Richard Schmitz moderated a discussion with Philip M. Alberti, Senior Director, Health Equity Research & Policy, at the Association of American Medical Colleges.
The issue of trust – patient trust and community trust of healthcare providers and the healthcare system – came up many times during the conversation of where our system should focus attention. Alberti also discussed efforts to address SDOH in ways that can mitigate racial and ethnic inequities – and not perpetuate or worsen existing health disparities. Structural and institutional racism has received important attention this year and health organizations, PQA included, are committed to doing our part to address the impact of racism on health equity.
Share this post: