Quality Forum Review: Antimicrobial Stewardship
The PQA Quality Forum Webinar is a regular, recurring series on healthcare quality topics with a focus on medication use and medication services. It is a forum for educating and engaging with PQA members and quality-focused healthcare professionals.
On March 12, 2020, Lucas Schulz, PharmD, BCIDP, an Infectious Diseases Clinical Coordinator at UW Health in Madison, Wisc., discussed the Antimicrobial Stewardship Program at University of Wisconsin Health.
The Rise of Antibiotic Resistance and the Public Health Response
Antibiotic resistance has become a global threat in the last 20 years. Misuse and overuse of antimicrobials is one of the world's most pressing public health problems. Infectious organisms adapt to the antimicrobials designed to kill them, making the drugs ineffective. People infected with antimicrobial-resistant organisms are more likely to have longer, more expensive hospital stays, and may be more likely to die as a result of an infection.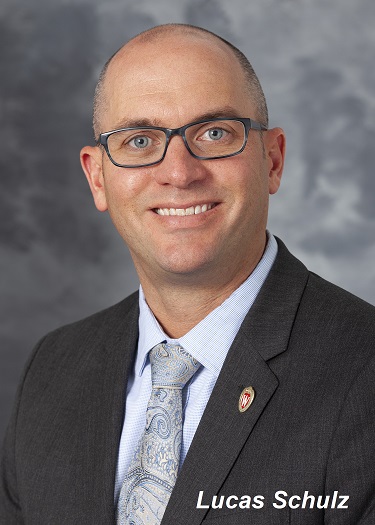 Antibiotic resistance is caused by multiple factors:
Overprescribing of antibiotics – Most antibiotic prescribing occurs in the ambulatory setting and up to 59% of it is potentially inappropriate.
Patients often do not take antibiotics as prescribed
Agricultural overuse
Poor infection control in hospitals and clinics
Poor hygiene and sanitation practices
Lack of laboratory tests
A growing body of scientific literature indicates that even one or two days of overprescribing an antibiotic can create adverse outcomes, such as increased hospital stays and lower gut anaerobes in patients.
Starting in 2013, action to combat resistance and improve outcomes began to get national attention, resulting in a comprehensive National Action Plan for Combating Antibiotic-Resistant Bacteria, published in March 2015. This action plan contained the core elements that hospitals need to create stewardship programs as well as guidance for outpatient antibiotic stewardship initiatives. The CDC delineates seven core elements for hospitals to use in their stewardship programs:
Leadership Commitment
Accountability
Drug Expertise
Action
Tracking
Reporting
Education
For ambulatory programs, the CDC Core Elements for antibiotic stewardship are:
Commitment
Action for Policy and Practice
Tracking and Reporting
Education/Expertise
It is important to note that antimicrobial stewardship is no longer something that "is nice to have" but is now mandated by the Centers for Medicare and Medicaid Services (CMS), effective March 20, 2020. All hospitals in the United States who cover Medicaid and Medicare patients must have antimicrobial stewardship programs in place.
Implementing Effective Antimicrobial Stewardship Programs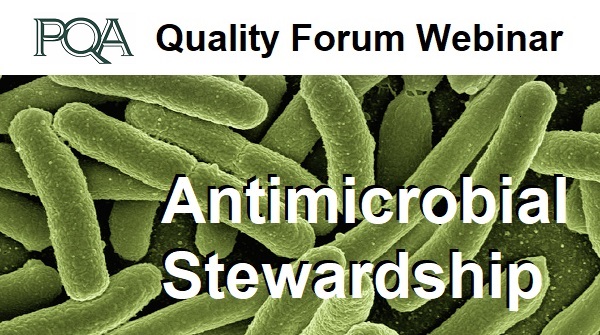 Antimicrobial stewardship programs are growing, but there are not enough certified infectious disease (ID) physicians, board certified pharmacists, or ID training programs in the United States to meet the needs of our community hospitals. Nearly half of small community hospitals function without an ID specialist. Addressing this gap is critical for improving program effectiveness.
UW Health is fortunate to have a robust and well-supported antimicrobial stewardship program. The program provides a collaborative, interdisciplinary system for the optimization of antimicrobial use to improve drug selection, slow the emergence of antimicrobial resistance, reduce antimicrobial expenditures and improve adult and pediatric patient outcomes in the system's hospitals, emergency departments and ambulatory settings.
Supporting hospitals across the state, UWHealth uses the Prospective Audit and Feedback (PAF) strategy to guide its tele-stewardship program with community and critical access hospitals across Wisconsin. The program involves patient identification, reviewing care given against a Standard of Care, mechanisms to intervene and optimize therapy, and tracking and reporting capabilities. Patients' medical records are reviewed daily and those who are receiving antibiotics are given an "anti-microbial score" that reflect whether drug interventions might be appropriate based on multiple factors.
Detailed antimicrobial stewardship recommendations are provided for patients in their health record, along with education links and POCs from the UWHealth office. "Best Practice Alerts" are given to doctors, as they are reviewing patients' records, so they can take corrective action immediately, if it is warranted.
UWHealth has had a successful stewardship program in place for over 18 years with documented results that include:
Reduced length of hospital stays
Decreased Ventilator days
Reduction of infection rates by 85%
Mortality decline
Reduced Clinical Costs – UWHealth estimates this to be 2 million dollars a year
Decreased rates of nosocomial methicillin-resistant Staphylococcus aureus (MRSA) pneumonia, and infection is caused by a type of staph bacteria that has become resistant to many of the antibiotics used to treat ordinary staph infections.
Ambulatory Care: The Next Challenge
The next challenge for antimicrobial stewardship is in ambulatory care. The challenges lie with prescribers and patients. Prescribers report that they have prescribed antibiotics simply because that is what the patient expected. Doctors now realize they cannot take that approach and are treating virus related conditions more appropriately.
UWHealth has initiated patient education campaigns with posters strategically placed in doctor's waiting rooms that explain why antibiotics do not work for viruses like colds and the flu. This, in combination with "Viral Prescription Pads", provides a kind of psychological intervention for patients that gives them useful information for non-antibiotic drugs that will treat their symptoms.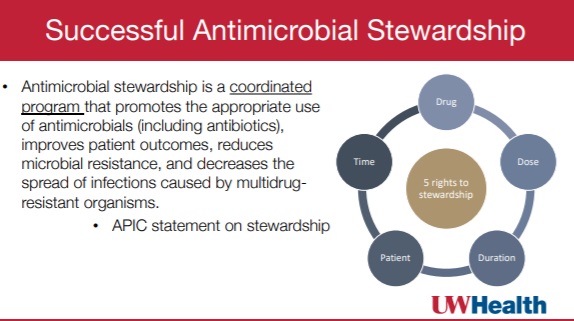 Schulz concluded his presentation by defining successful antimicrobial stewardship, using the Association for Professionals in Infection Control and Epidemiology (APIC) framework: It is a "coordinated program that promotes the appropriate use of antimicrobials, improves patient outcomes, reduces microbial resistance, and decreases the spread of infections caused by multidrug resistant organisms."
It is about providing patients the right drug, at the right dose and for the appropriate duration.
You can listen to the full recording of Schulz' Quality Forum Webinar, a one hour presentation with audience Q&A, in the PQA Education Center. You will need to create a free account to access the webinar, if you do not have one already.
Share this post: