Hear from 50 Quality Experts at the PQA Annual Meeting
The 2023 PQA Annual Meeting is May 10-12 in Nashville, Tenn. You'll hear from more than 50 speakers across our general, breakout and special sessions.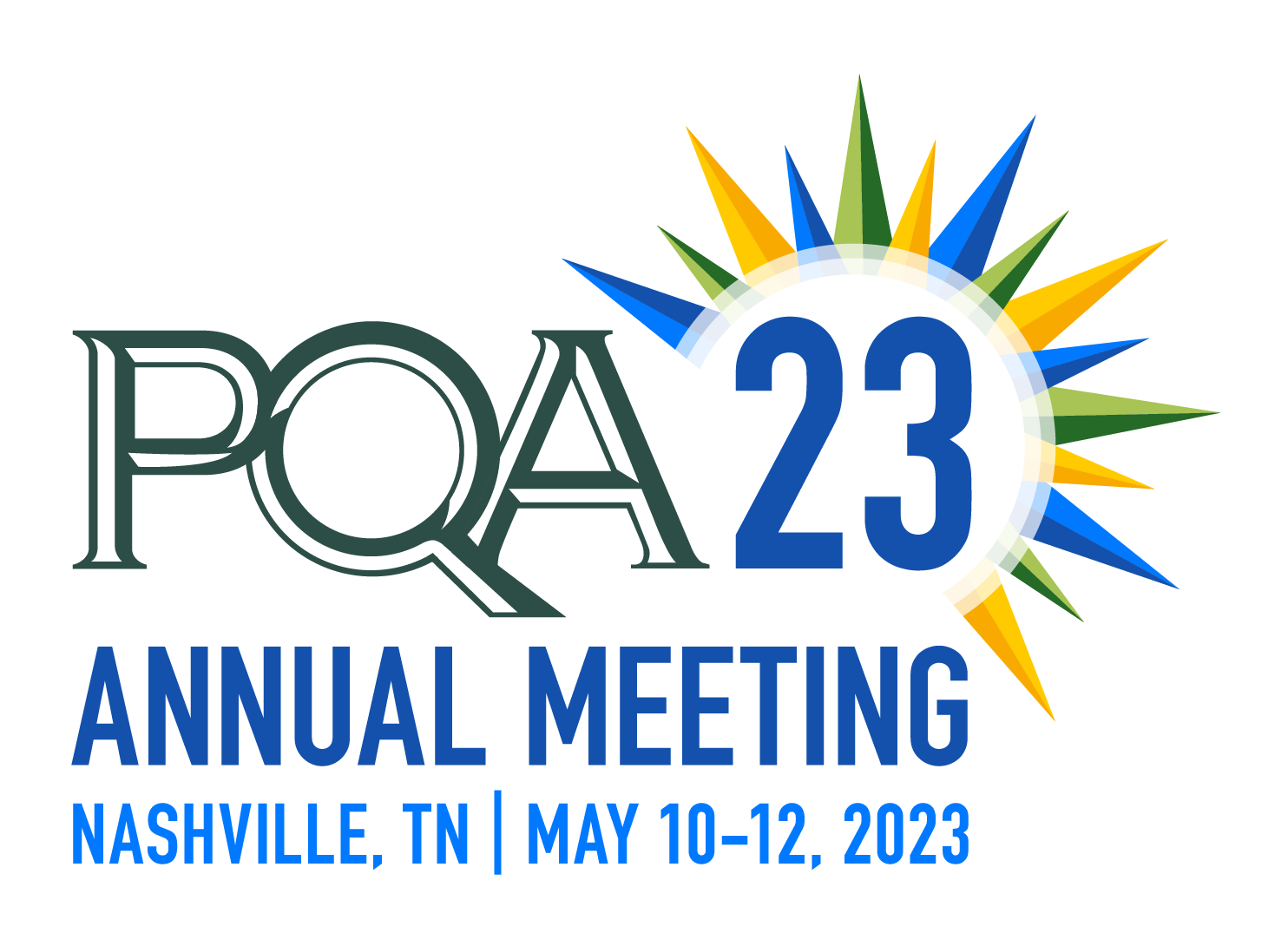 These national-leading speakers will share expert insights and best practices on how to improve medication use quality from every angle in the industry. Throughout the meeting you'll find participants working to build relationships, grow business and advance quality for patients.
Pharmacies, health plans, health care providers, pharmacy benefit managers, biopharmaceutical companies, technology vendors, government agencies, associations, health information technology organizations, and academic researchers are all represented.
PQA's multi-stakeholder gathering is unique. You won't find many national meetings featuring the cross-sector collaboration that defines our approach to improving medication use quality.
Register today to receive a member discount and book your hotel room, while space is still available at the conference rate!
These are the speakers you don't want to miss…
Amina Abubakar, Avant Pharmacy and Wellness
Maxwell Anderegg, DocStation
Philecia C. Avery, Premise Health
Angel Ballew, Centene Corporation
Justin Bioc, Devoted Health
Melissa Castora-Binkley, PQA
David Blaisdell, Real Chemistry
Andre Bliss, UPMC Health Plan
Hannah Lee-Brown, Healthfirst
Caroline Carney, Magellan Health
Ceci Connolly, Alliance of Community Health Plans
Micah Cost, PQA
Gregory Daniel, Eli Lilly & Company
Vyishali Dharbhamalla, Academy of Managed Care Pharmacy
Matthew Din, SCAN Health Plan
Cori Edmonds, Vanderbilt Specialty Pharmacy
Corey Ford, Xcenda Consulting
Priscilla Franco, SCAN Health Plan
Kaitlyn Galan, Premise Health
Henry Hicks, National Museum of African American Music
Allison Hill, Walgreens
Lisa Hines, PQA
Sharon Jhawar, SCAN Health Plan
Loren Kirk, PQA
Heather Kirkham, Walgreens
Chris Kotschevar, PQA
Miranda Kozlicki, Vanderbilt Specialty Pharmacy
Monica Littlejohn, Vanderbilt Specialty Pharmacy
Katrice Lampley, ARST, Inc.
Nate Lucena, Rex Wallace Consulting
Dani Markus, Outcomes
Courtney McMahon, PerformRx
Binal Patel, PerformRx
Adebola Popoola, CDC Division for Heart Disease and Stroke Prevention
Lilian Ndehi-Rice, Humana
Russell Robbins, PurpleLab
Jason Rose, AdhereHealth
Kim Russo, Aspen RxHealth
Marissa Schlaifer, Optum Rx
Richard Schmitz, PQA
Rina Shah, Walgreens
Ben Shirley, PQA
Sarah Smith, BlueCross BlueShield of Tennessee
Samuel Stolpe, Johnson & Johnson
Saba Syed, VillageMD
Christie Teigland, Inovalon
Nicole L. Therrien, CDC Division for Heart Disease and Stroke Prevention
George Valentine, patient
Courtney Walker, Novo Nordisk
Kristen Welchel, Vanderbilt Specialty Pharmacy
Alex Wiggall, Healthfirst
Josh Young, Troy Medicare
Share this post: