PQA's Top 5 Blogs of 2022
PQA has published nearly 90 blogs this year, providing insights and updates on our work to improve medication use quality. As we close out 2022, here's a look back at the top five blogs of the year.
5. PQA's Plan to Improve Oral Anticancer Medication Use Quality (October 10)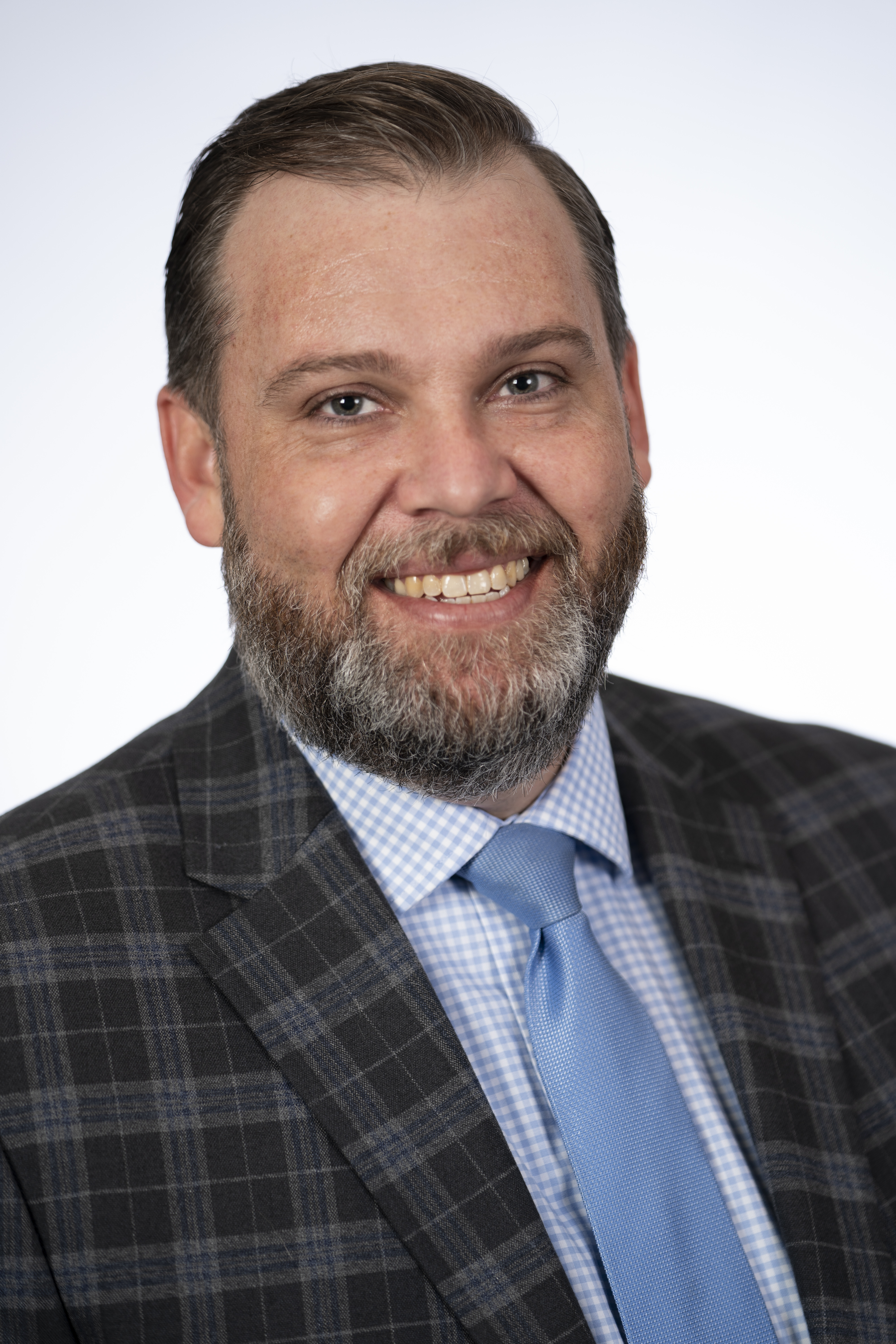 PQA is launching a national initiative to prioritize research and measurement strategies to improve the quality of care for individuals using oral anticancer medications (OAM). Our initial goal is to forge national consensus among oncology and quality experts on the most meaningful measurement concepts and the solutions needed for improving medication use and medication management services. Following an in-person workshop in early 2023 and a third event that will be online, PQA will produce a public, consensus-based report with a prioritized list of research and measurement opportunities for improving OAM use quality that impacts care delivery, patient outcomes and health care costs. PQA CEO shared insights on this important initiative.
4. Q&A with Richard Schmitz on PQA's New SDOH Resource Guide (January 17)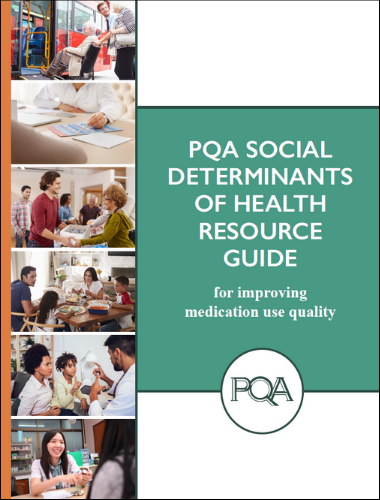 In January 2022, PQA released the Social Determinants of Health (SDOH) Resource Guide, which profiles real-world SDOH services that are promising for improving the quality and safety of medication use with a focus on screenings, referrals and interventions conducted by or involving pharmacists or pharmacies. The guide is designed for health care professionals working in a variety of settings across our care system. Our goal is to provide them with a centralized source of ideas and examples of SDOH services they can implement in different settings, in partnership with pharmacists, pharmacies and others. Richard Schmitz, PQA's Chief Engagement Officer, provided insights on the guide and its origins. Read more about the launch of PQA's SDOH Resource Guide.  
3.  Q&A with 2022-23 Executive Fellows (March 1)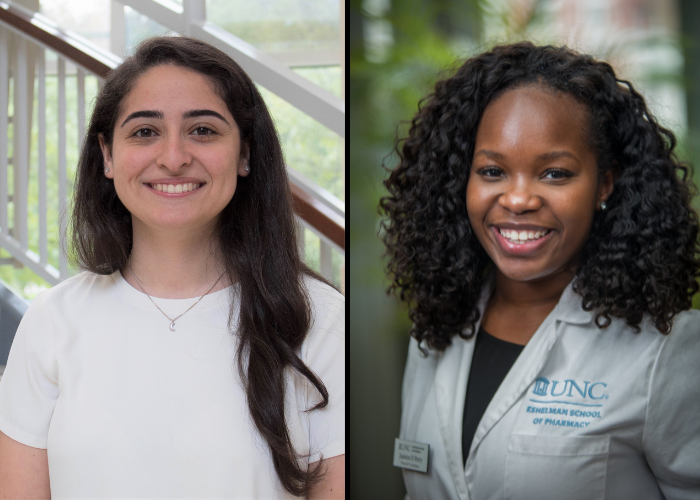 The PQA Postdoctoral Executive Fellowship helps produce the next generation of leaders in health care quality through a full-time, 12-month program. PQA welcomed two fellows, Razanne Oueini and Jasmine Perry, in June. Read more about them in this introductory blog.
2.  PQA Seeks Pharmacy and Payer Partners for VBA Pilots (March 22)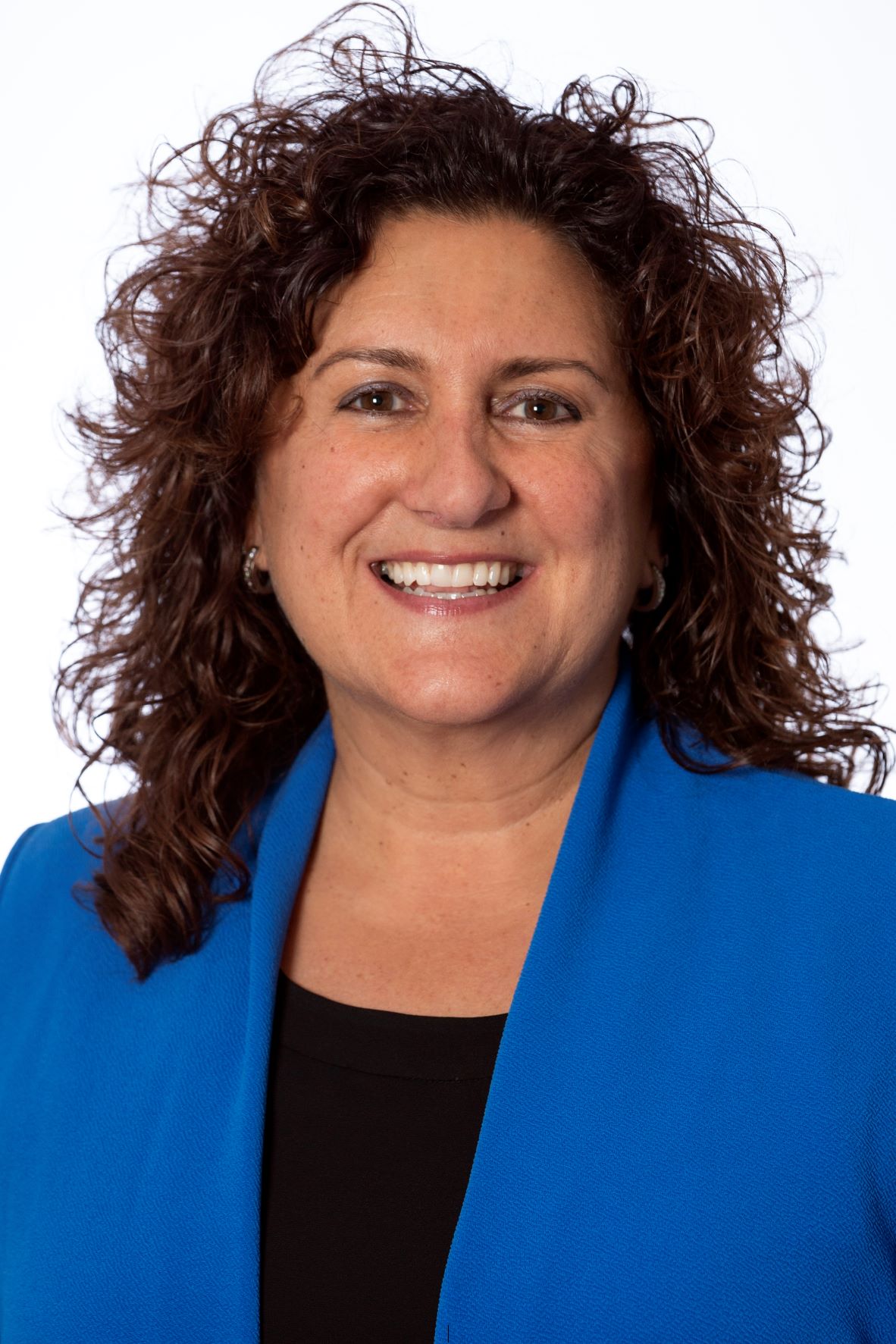 Earlier this year, PQA sought interested pharmacy and payer partners to participate in proof-of-concept pilots to implement high-priority blood pressure and hemoglobin A1c measure concepts in value-based payment arrangements (VBAs). Lynn Pezzullo, PQA's senior director of quality innovation, described these pilots, which are designed to advance pharmacy quality measurement and patient care by evaluating the impact of innovative pharmacy services, gaining a deeper understanding of measure concept feasibility, and assessing value to stakeholders. Learn more about these pilots.
1. Medication Adherence: High-Impact, Relevant Measures (May 10)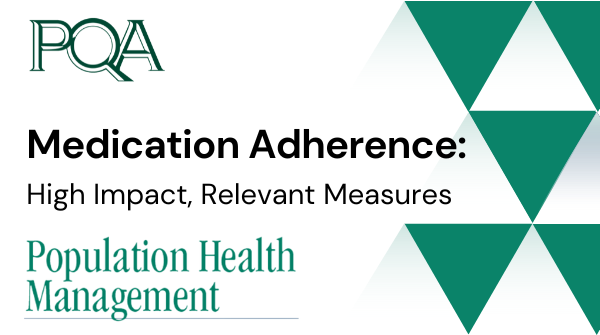 Medication adherence quality measures are relevant and high-impact, according to a Population Health Management point of view article published on April 29. PQA's Ben Shirley, Melissa Castora-Binkley and Lisa Hines explain that adherence measures in the Centers for Medicare & Medicaid Services (CMS) Part D Star Ratings have contributed to immense public health benefits and savings over the last decade. As the measures evolve to integrate new data sources and address equity, their value to the health system will continue. Learn more about this important article.
We look forward to sharing more news and insights with you in 2023. Follow PQA on Twitter and LinkedIn for frequent updates and links to our blogs and other information that can help you in your work to improve medication use quality. 
Share this post: