Quality Forum Review: Telehealth: Advancing Care During Pandemics and Beyond
The PQA Quality Forum Webinar is a regular, recurring series on healthcare quality topics with a focus on medication use and medication services. It is a forum for educating and engaging with PQA members and quality-focused healthcare professionals.


Interest in telehealth has skyrocketed with the COVID-19 and many advocates hope it will become a regular part of standard care, as social distancing orders continue and patients need to receive care where they are.

Adam Chesler, the director of Regulatory Affairs at Cardinal Health, was our presenter for the April 16, 2020, PQA Quality Forum Webinar. He provided an overview of telehealth with an emphasis on telepharmacy. The adoption of telepharmacy has varied from state to state, and Adam shared examples of effective pharmacy practice models that are leveraging technology to provide remote clinical services.

Telehealth originated in the late 1870s, with the use of telephones to reduce office visits. With the pandemic, it is expanding faster than ever. It is used for live video consultations and remote patient monitoring in primary care, specialty care (mental health, dermatology, cardiology, radiology, etc.) and specific disease states. Chesler believes the growing adoption of telehealth will be one of the biggest paradigm shifts in health care.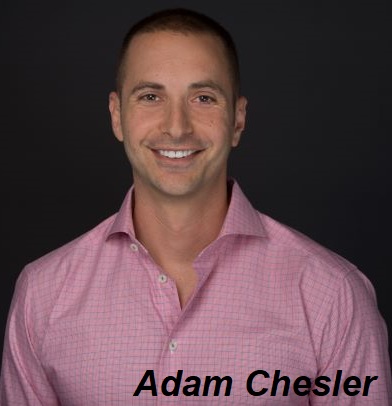 Chesler addressed telepharmacy, which is a subset of telehealth. The National Association of Boards of Pharmacy loosely defines telepharmacy as "the provision of pharmaceutical care through the use of telecommunications and information technologies to patients at a distance." Telepharmacy is just like traditional pharmacy in that it can be broken down to inpatient and outpatient settings. Inpatient telepharmacy includes remote order entry review and IV admixture, while outpatient includes retail pharmacy and remote counseling.

Chesler focused on retail telepharmacy, which is the most common model. Retail telepharmacy is provided through a brick-and-mortar location, just like any other pharmacy, but:
A pharmacist is not on-site;
Pharmacists verify prescriptions for the telepharmacy through software solutions that provide a live video feed and images; and
Pharmacists counsel patients via a live video call
Telepharmacy is most common and most needed in underserved areas. In some states, people must drive 50 miles to the nearest pharmacy to obtain medications or receive counseling. With telepharmacy, patients can receive care where they are and medications via delivery or mail. Another benefit is that it allows pharmacists to work remotely and lower their COVID-19 exposure risk.

There are more than 200 telepharmacies nationwide with 24 states permitting retail telepharmacy, though regulations vary drastically. Some of the rules and regulations governing telepharmacy include:
Pharmacy technician certification (hours and experience)
Special rules around medication controls
Limits on number of remote sites or technicians
Security requirements
Mileage restrictions
Technology requirements
You can listen to the full recording of Chesler's Quality Forum Webinar, a one hour presentation with audience Q&A, in the PQA Education Center. You'll need to create a free account to access the webinar, if you do not have one already.

For additional information on telehealth, its rapid expansion and the changing regulatory landscape, we recommend this June 2020 resource from the American Pharmacists Association: "APhA coronavirus watch: Pharmacists eye advocacy for telehealth."
This blog was authored by Emily Brock, a rising senior and marketing major at Ohio Northern University. Brock is a Washington Health Industry Communications Internship program participant.
Share this post: