Special Topics Impacting Quality
Health information technology and public policy are two topics in health care that are continually evolving, as is their impact on medication use quality. With those factors in mind, the next Medication Use Quality continuing education program course, "Special Topics Impacting Quality," will provide a framework to understand each topic and resources to locate additional information. This framework will give learners the knowledge to understand those impacts on an ongoing basis.
Health Information Technology 
Josh Howland, PharmD, MBA, from RedSail Technologies, delivers the first lecture in this course covering Health Information Technology (HIT). HIT goes beyond the boundaries of electronic health records and heavily relies on standards to achieve interoperability. Various functionalities in healthcare utilize interoperability to enhance patient experiences by promoting safety, quality, and value-based care. Health IT continues to shape the industry, and Howland unveils the potential of health data, along with opportunities to leverage this resource to improve patient outcomes.  
"Healthcare interoperability is simultaneously wildly important, extremely complex, and really just getting started.  It is also something the healthcare system cannot put off anymore.   As we collectively advance the dream of high-quality, low-cost care, interoperability provides a means to improve continuity of care, decrease errors, improve decision making, improve efficiency, and improve research.  It facilitates a cycle of continual learning and improvement in what we call a Learning Health System.  Interoperability is only a tool to make these things happen, so while it's critical to become fully interoperable, it's just as important to realize that it's just the start. How we use interoperable systems is going to require a lot of effort to get right."

-          Josh Howland
Navigating the Quality Regulatory Environment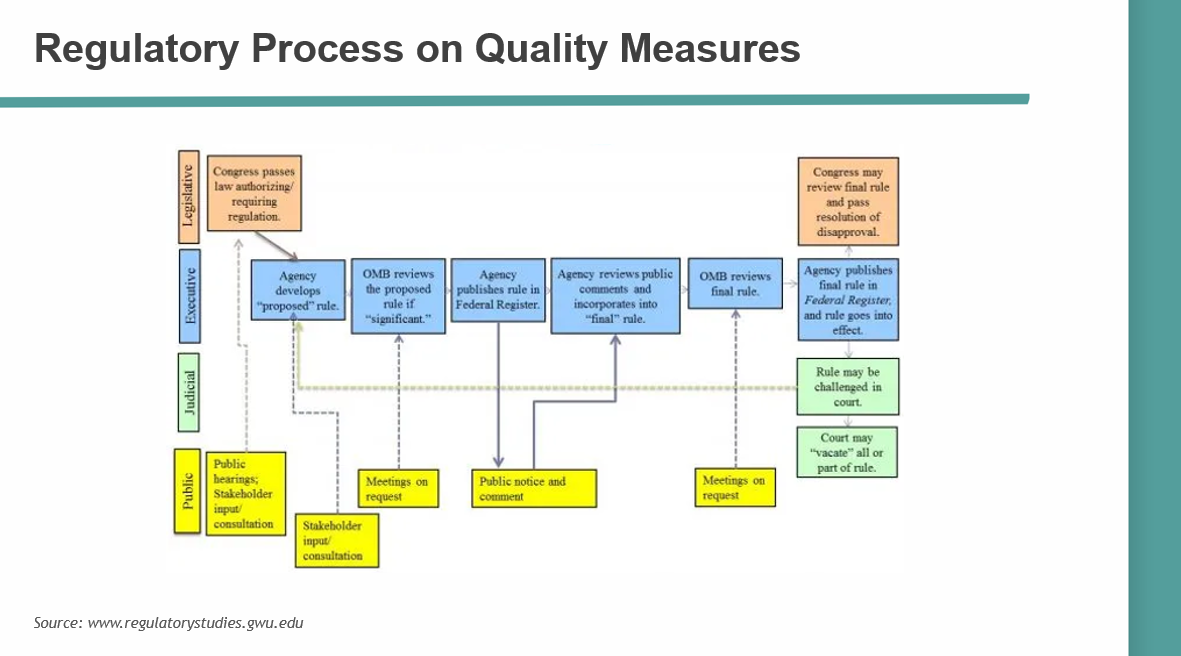 Evan Sarris, Deputy Director of Government Relations for The Kroger Co. and Kroger Health, presents a session on Navigating the Quality Regulatory Environment. Sarris delves into the intricacies of the measure development process and the use of quality measures in CMS quality programs. These measures play a vital role in determining the effectiveness of value-based care models. He also shares an overview of PQA's endorsed pharmacy performance measures and how pharmacy measures are evolving to address care gaps. Regardless of the healthcare field, there are numerous opportunities for active participation to influence the legislative and regulatory domains that oversee these processes.  
Four additional courses are available now in the PQA Education Center.
Healthcare Quality Foundations
Measurement Program Foundations
Measuring Quality to Improve HIV Care
Equity and Social Determinants of Health (SDOH) in Medication Use Quality
The cost is between $59 and $79, and PQA members receive a 50% discount. Information on the member discounts can be found in the Member Resources Library. More courses and the entire certificate program will be added throughout the summer.
For additional information, group purchasing opportunities or questions on the program, contact PQA's education team at [email protected]. 
Share this post: