Q&A with PQA Board Secretary Vikki Ahern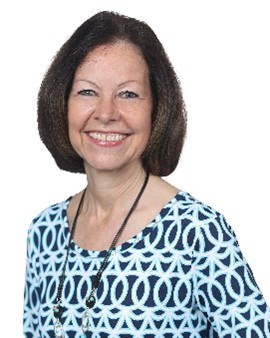 PQA's Board of Directors represents a diverse group of thought leaders and experts in healthcare, who understand how medication optimization improves patient outcomes and supports a value-based care system. Their expertise helps PQA advance the safe and appropriate use of medicines. This blog is one in a series profiling PQA's Board members. 
Vikki Ahern, MAS, CHC, is PQA's Board Secretary for 2022. She is the Senior Vice President, Plan President Medicare Part D at Magellan Rx Management, and has been a member of the PQA Board since 2019. Today she has shared with us her background, experience and insights on PQA's work.
Tell us about your background and how you came into your current position as senior vice president and plan president of Medicare Part D for Magellan Rx Management?
My "Why" for being in this position is to ensure Medicare beneficiaries are cared for and receive access to appropriate medications and health services.  I joined Magellan Rx Management in August 2018 to bolster our Medicare capabilities, processes, and compliance with the Centers for Medicare & Medicaid Services (CMS) requirements.  I was able to bring my expertise to this position from my almost 14 years at CMS in varying leadership roles in the development, implementation, and growth of Part D.  Prior to being at CMS, I spent ten years focused on outcomes research and disease management at a large national pharmacy benefits manager and eight years in academia focused on case-mix adjustment and severity of illness.  In these positions, the focus was always on improving the health of individuals.
Tell us about Magellan's involvement with PQA. What do you gain through your engagement with PQA?
Magellan Rx joined PQA in 2019 and is very engaged with PQA and aligned with PQA's mission and strategic goals.  Multiple Magellan Rx associates participate in the PQA measure development process and as part of PQA governance.  I serve as Secretary on the Executive Committee and Board of Directors.  We also have individuals serving in the following roles:    
Chair of the Quality Metric Expert Panel (QMEP)
Antidepressant Medication Management Technical Expert Panel (TEP)
Health Plan Measure Concept Advisory Group
Proportion of Days Covered Composite (Health Plan) Technical Expert Panel (TEP).
Magellan Rx, in its capacity as a Pharmacy Benefits Manager (PBM) provides medication therapy management and medication adherence programs to help Medicare Advantage plans achieve four and five star ratings in the patient safety measures that PQA developed and CMS adopted for the Medicare Star Ratings.  Being part of PQA allows us to be involved and engaged in the entire measure development process, so we are better positioned to support clients and achieve PQA's mission.
Magellan Rx also has an Employer Group Waiver Plan called Granite Alliance Insurance Company (Granite Alliance).  We were delighted when PQA honored Granite Alliance with the Laura Cranston Quality Improvement Award in 2021. This award is given to a Medicare Prescription Drug Plan or EGWP with the greatest improvement in the CMS Star Ratings measures developed and endorsed by PQA from one year to the next.
Given your extensive history working with Medicare Part D and Medicare Advantage, what is the unique perspective you bring to PQA's work and medication use quality?
I have the unique perspective of bringing both my CMS and private sector lens together to influence the strategic plan and direction of PQA.  I was present that day in April 2006 when CMS announced the launch of PQA to support and promote high value pharmacy services with the goal of improving health care quality and patient safety.  I have been blessed to be alongside PQA every step of the way since that first day.  I served as a CMS liaison to PQA, co-chaired workgroups, served as a Board member, and now Secretary.  I was also involved in the development and implementation of the Medicare Star Ratings while at CMS, which became the vehicle for widespread uptake of PQA developed measures.  The Star Ratings give beneficiaries and caregivers a tool to compare health plans and make a more informed choice about selecting a quality Medicare Advantage or Prescription Drug Plan. 
At Magellan Rx, I can understand the impact of PQA's work from a different angle and am able to bring that new perspective to my work with PQA. 
How would you describe PQA's value for our healthcare system?
Transformative.  The partnership between PQA, CMS, and the health plans has meant millions of Medicare beneficiaries are enrolled in high quality Medicare Prescription Drug and Medicare Advantage plans.  PQA is a large organization that has been successful at bringing stakeholders together from government, academia, plans, PBM, and Pharma to create medication use quality measures. This consensus-based approach is effective in working towards one common goal.  Many member organizations have individuals who willingly volunteer their time to support these efforts because they are passionate about making a difference.
PQA is also helping to shape the future by expanding its reach to provide fellowships, poster competitions, and innovation awards to pharmacy students who will be the next generation of pharmacy leaders.
Our healthcare system continues to evolve in many ways, what do you see as the future for quality improvement in medication use and medication services?
I see continued development of quality measures that are more complex and take the whole individual into account – factoring in additional types of data, SDOH factors, etc.   To assist in this effort, Pharmacists will have an increased role in the delivery of care to improve quality and health outcomes.  The shift will also continue to value-based care on which pay for performance contracts will play a big role.  
As a PQA's Board Secretary, what are your goals for the organization?
My goals for PQA are to continue to grow our membership base to ensure a diverse array of perspectives to drive innovation and growth in the health care arena.  It will be important to engage patients to bring their needs into the fold and build upon patient-centered outcomes research. 
My hope is that PQA will also benefit from the continued reliance and support of the Pharmacy community and that we can identify and develop new and novel ways of addressing health equity.  Improving screening and data collection of SDOH factors will be important to determine how they may influence performance measurement and/or stratification.  And lastly, I look forward to the continued development of pharmacy-level measures.
Share this post: