Quality Forum Review: Integrating Pharmacists in Value-Based Programs to Improve Performance on PQA Measures
The PQA Quality Forum Webinar is a recurring series on healthcare quality topics which focus on medication use and medication services. The quality forum creates an opportunity for education and engagement with PQA members and quality-focused healthcare professionals. 
PQA's September 23, 2021, Quality Forum discussed the integration of pharmacists in value-based programs to improve performance on PQA measures at the health systems level.  
This discussion was led by Magaly Rodriguez de Bittner, PharmD, FAPhA, FNAP. She is the Associate Dean for Clinical Services and Practice Transformation and Executive Director, Center for Innovative Pharmacy Solutions at the University of Maryland School of Pharmacy.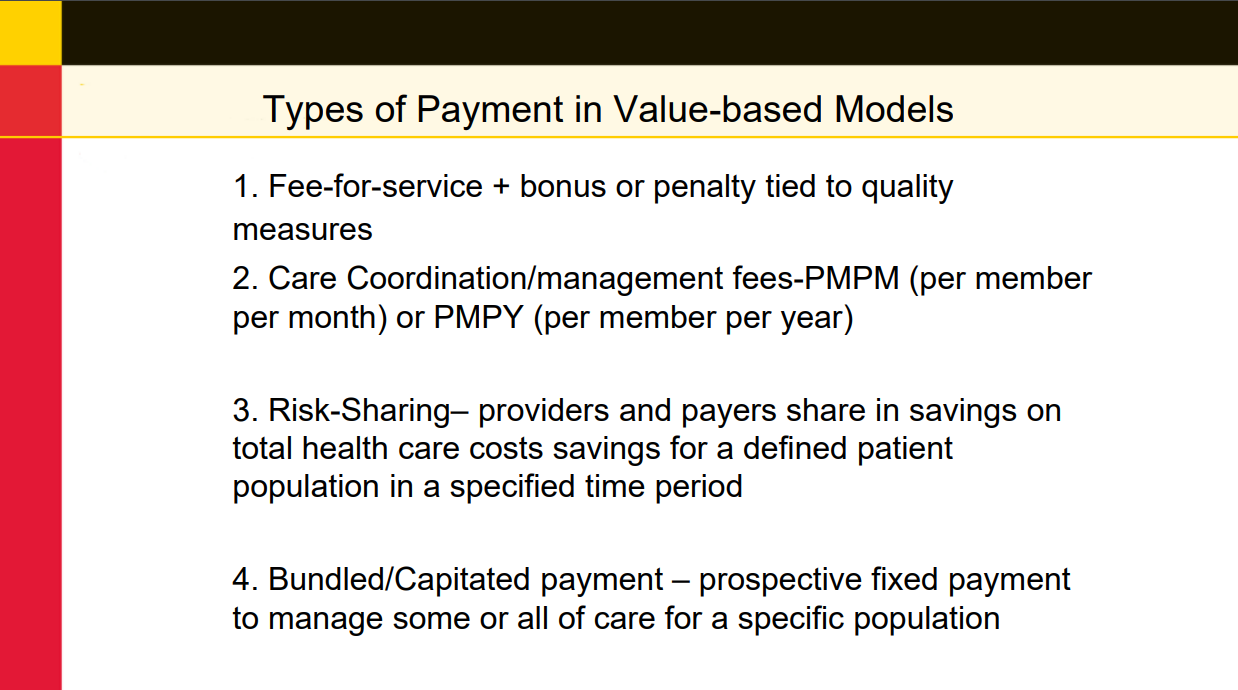 Rodriguez de Bittner described the guiding principles behind value-based care and discussed the Comprehensive Primary Care Plus (CPC +) as an example of a value-based program. Additionally, she discussed the types of reimbursement related to value-based models.  
Rodriguez de Bittner manages two value-based models associated with the University of Maryland Medical System (UMMS): 
University of Maryland Medical System Quality Care Network (UMQCN) 
Maryland Primary Care Model-Care Transformation (MDPCP) 
The UMQCN has historically been a physician-led organization to improve healthcare outcomes in Maryland. The program currently embeds pharmacists into the core management team, which allows them to complete comprehensive medication therapy management, improve medication adherence and manage chronic diseases.  
In general, pharmacy intervention in many areas can produce beneficial health outcomes, thus helping achieve metrics, although it is not consistently recognized in value-based contracts. For example, a contract between a health plan and community pharmacies may focus on the Annual Monitoring Persistent Medication (MPM-AD) measure. In this case, a pharmacy may be able to meet its metrics but may not receive adequate reimbursement if all pharmacies within the contract do not achieve the metric.  
The MDPCP was utilized to meet targets within the Total Cost of Care Model (TCOC) commitments. This was achieved by reducing Medicare Fee-for-Service (FFS) per capita health costs, improving quality and utilization metrics and improving population indicators.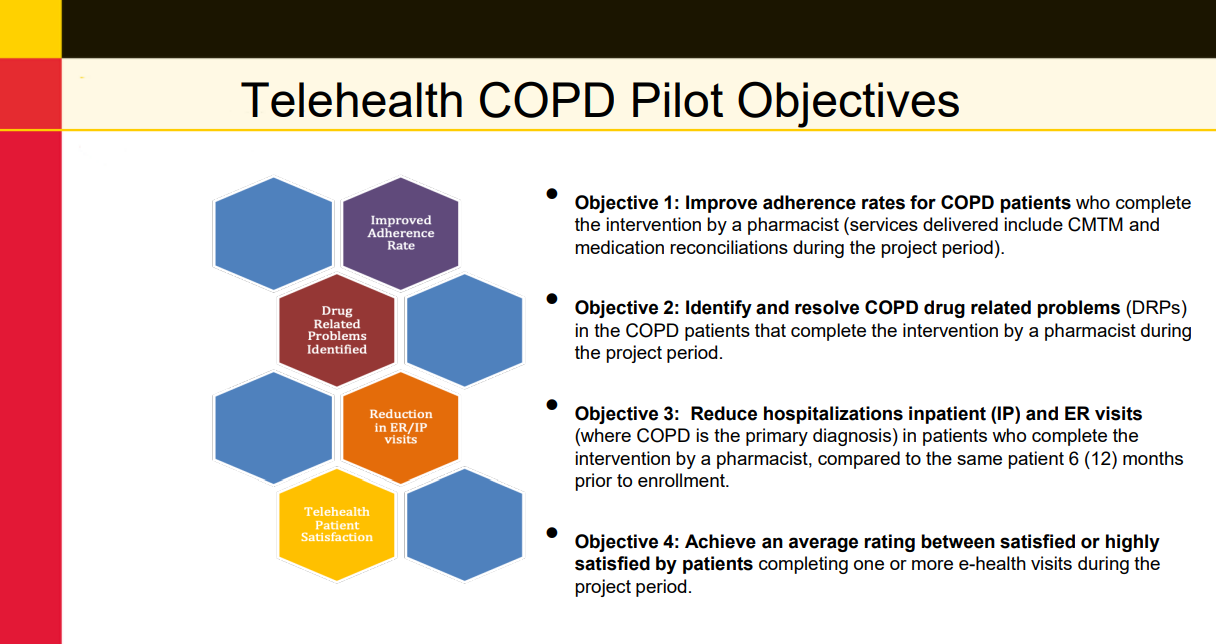 UMMS developed a Care Transformation Organization (CTO) called Transform Health MD and assisted in integrating pharmacists with that team. This CTO housed two different payment models: standard FFS or partial pre-payment of historical evaluation and management (E&M) volume with a 10% bonus.  
Rodriguez de Bittner highlighted another program she helmed, the Telehealth COPD Pilot. Pharmacies are able to identify and conduct telehealth visits in the intervention arm. The pilot program noted higher costs in the comparator arm than the intervention arm regarding inpatient and emergent visits. 
Opportunities are available for pharmacists to contract with CTOs and Quality Care Networks (QCN).  Sectors that require pharmacists are Comprehensive Medication Review (CMR), Medication-Assisted Treatment (MAT), Immunizations, Point-of-Care-Testing (POCT), Chronic Disease Management, Diabetes Education and Compliance/Adherence packaging. To help pharmacists evaluate potential opportunities, Rodriquez de Bittner provided additional details to consider prior to engaging in value-based contracts.  
Rodriguez de Bittner concluded her lecture with a question-and-answer session about return on investments (ROI), pharmacist's full-time equivalents (FTE), risk scores in programs, chronic care management and school of pharmacy engagement. 
Aneesh Asokan, a Class of 2022 dual degree Doctor of Pharmacy and Master in Business Administration student from Southern Illinois University Edwardsville School of Pharmacy, is a PQA Advanced Pharmacy Practice Experience student. 
Share this post: